Academy Farms in Langley raises bison and water buffalo, but its also helping people from across Canada recover from their addiction.
Through hard work and caring for unique animals, the farm fosters a community that program participants — called students — can trust and rely on.
James H, a student in the farm's two year recovery program from Alberta, said he's been enjoying it and has found it more helpful than the usual 30 or 90 day programs.
"You'd be two weeks into the program and they were already talking about discharging you, but by then you haven't even scratched the surface of why you started using or the behaviours that come with it," he explained.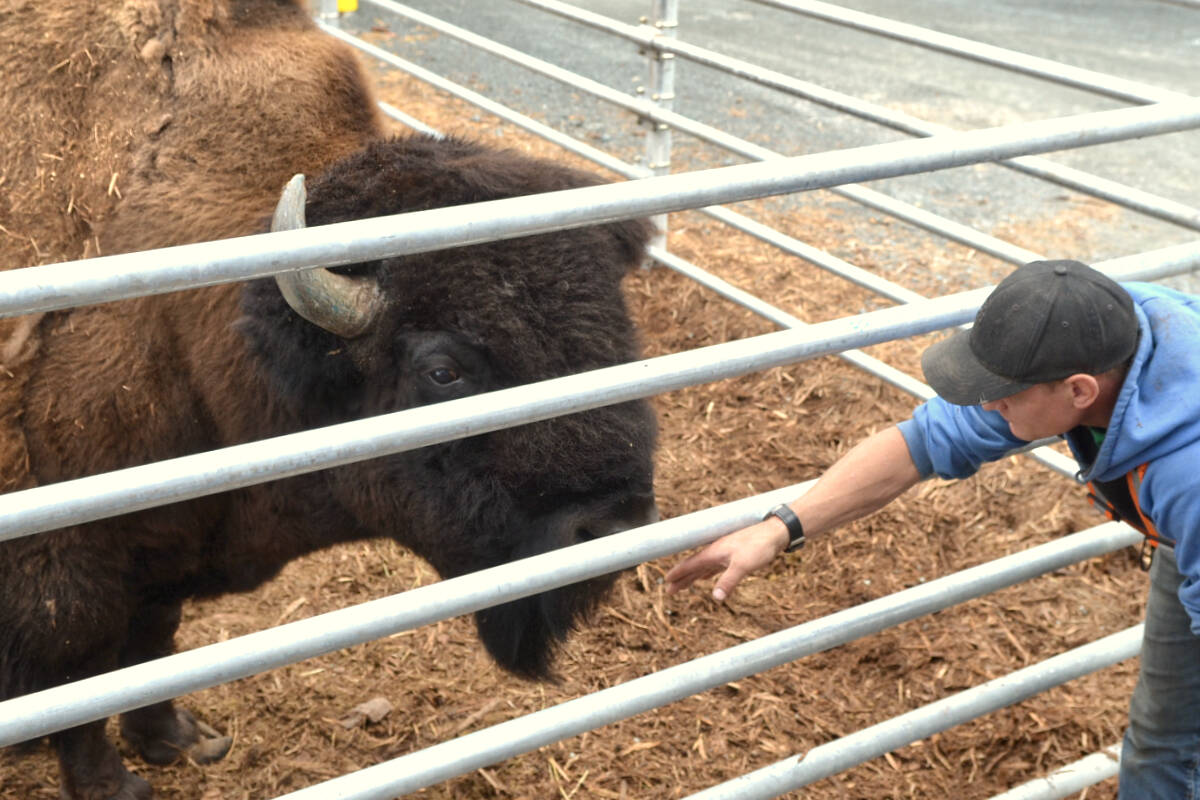 The 36-year-old joined Academy Farms seven months ago, seeking help after overdosing three times in November — and being pronounced dead twice — on methamphetamine and fentanyl, which he'd been taking for six years.
"I fought the process for the first month until I came out to the farm and got a little more relaxed and could embrace the program … I won't go back."
James is a father of two boys and one girl, and said his kids have been his motivation to turn his life around.
"I want to watch my kids grow up. I was going down the wrong path," he said.
Academy Farms provided a space for James to learn and improve his life skills.
Recently, he started his welding apprenticeship through the program and can collect his hours towards it on the farm.
"There's an endless plethora of things to do around here, as far as getting back to life or choosing a career goes," James said.
When he graduates from the farm and has his apprenticeship hours, James hopes to start a fabrication business with his brother — something they've talked about for years.
"Everybody thinks it's impossible to get clean, but it's a matter of will. If you want to get sober, your body and your mind will tell you to. It's not easy, but it can be done," James shared in a message for others struggling with addiction recovery.
"It's one of the toughest things I've had to do, but for my family and myself I will keep soldiering on."
The two year program costs $5,000, which covers room and board, as a commitment from students.
Academy Farms plans to add a pig barn, hobby barn, water buffalo spray park, and possibly a restaurant.
Tours are offered every Saturday at 11:30 a.m. and 1:30 p.m., and can be booked by drop-in or calling 778-200-5933 for $15 per adult or $10 per child 12 years and younger.
The farm store is open Tuesday to Saturday selling its home-raised water buffalo and bison meat products.
It's located at 23480 40 Ave.
Have a story tip? Email: kyler.emerson@langleyadvancetimes.com
Like us on Facebook and follow us on Twitter.