Orlando Zhang was laughing as he and cleanup partner Guongdao Yang sought shelter from a sudden downpour that drenched the pair with rain and hail on Sunday morning, June 18 in Langley's Willoughby park.
"We didn't think it would get this wet," Zhang grinned.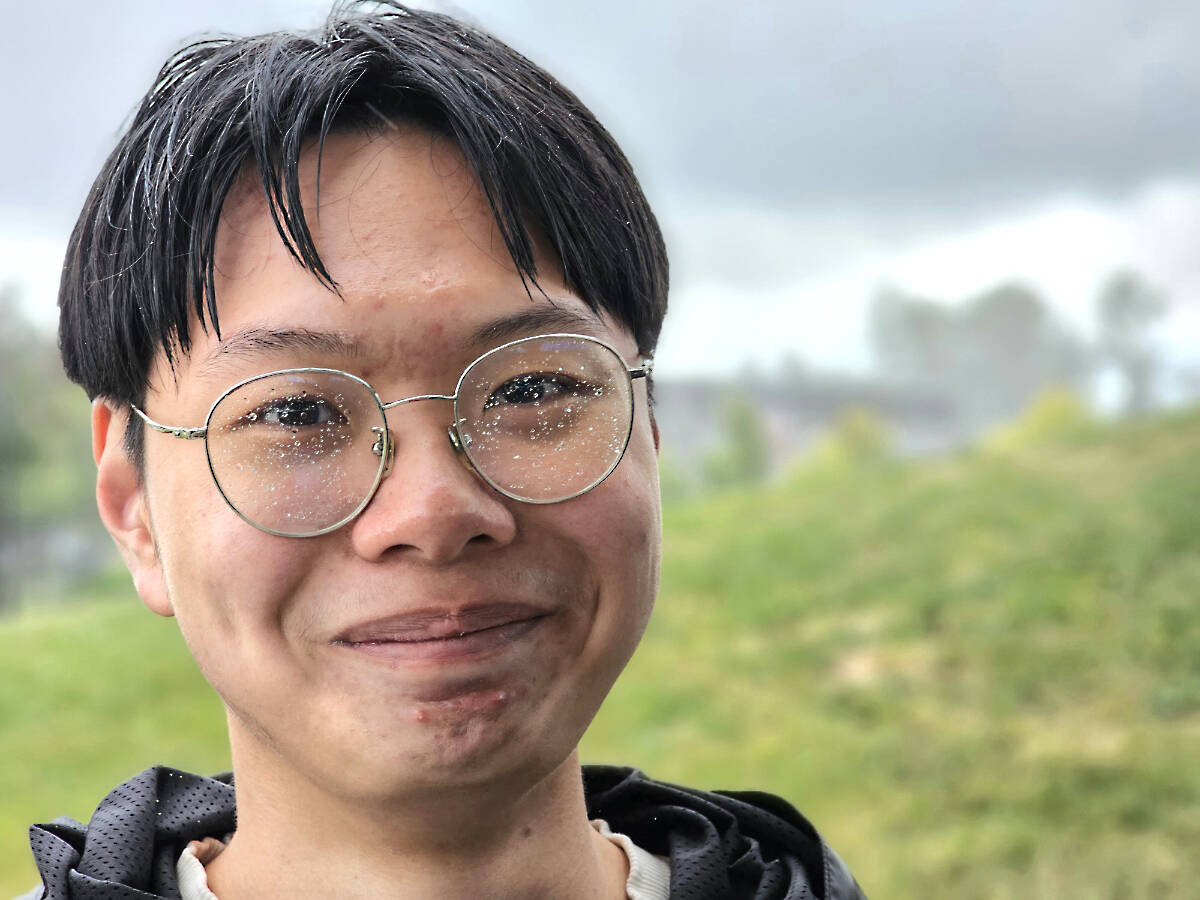 After a few minutes, the storm eased and the two resumed their hunt for litter near R.E. Mountain school, where some of them are students. More than 20 volunteers took part.
It was the first community clean-up of the year organized through the Vancouver International Volunteer Association (VIVA), a group of community-minded international students.
By the end of the day, the volunteers filled seven bags with trash, as well as a bucketful of discarded water bottles.
Organizer Xiangyu Li said he was inspired by similar "great" initiatives in Vancouver.
"They're doing environmental kind of activities to kind of clean up what we are leaving," Li remarked. "So I'm thinking to also organize activity volunteer activity in Langley"
Lynne Chen co-founder and president of VIVA said the volunteer effort was about more than just cleaning up.
"It is also the community," Chen said, about connecting the larger community with international students who come here for an education, with the aim of "creating a better and growing future."
Ming Hu, Chinese Program director of the Langley School District's international student program, smiled with approval, calling the initiative a "really great experience" for the participants.
"They want to give back to the community. They want to enhance our environment in Langley, which is great," Hu told the Langley Advance Times.
Its not just R.E. Mountain, and not just that weekend, she added.
We have eight high schools [on our list]," she said.
"They're doing to go to every one of the eight communities in the future to do this, and it's just wonderful."
More pictures from the day can be viewed online at the Langley Advance Times Facebook page.
READ ALSO: Langley flaggers hit the streets to make them cleaner
READ ALSO: In four hours, 400 lbs. of litter collected in Fort Langley community cleanup
---
Have a story tip? Email: dan.ferguson@langleyadvancetimes.com
Like us on Facebook and follow us on Twitter.