A Langley walk to promote mental health has raised more than $8,000.
About 40 people took part in the first EmotionsBC. annual walk and fundraiser at Campbell Valley Regional Park to raise awareness of mental and emotional wellness on Sunday, June 25.
Starting at the Old Orchard Picnic area, they followed the 2.3 km Ravine Trail through the park, returning to a picnic with live music.
Nicole Taylor, founder and executive director of EmotionsBC, described the event as an opportunity to "celebrate how we need to come together, and and as a community, so that we can understand how important it is to be mentally and emotionally well."
"The main focus for me is is celebrating mental wellness," Taylor commented.
Taylor explained EmotionsBC was founded in 2018 as the result of mental health struggles her family was having and their discovery that community, and learning about how to support loved ones going through mental health struggles, was the "most effective way of them being well and also the whole family being well."
The non-profit society aims to provide and deliver supports and services to people who have loved ones dealing with mental health challenges, or are themselves finding it hard to find people who understand what they are going through.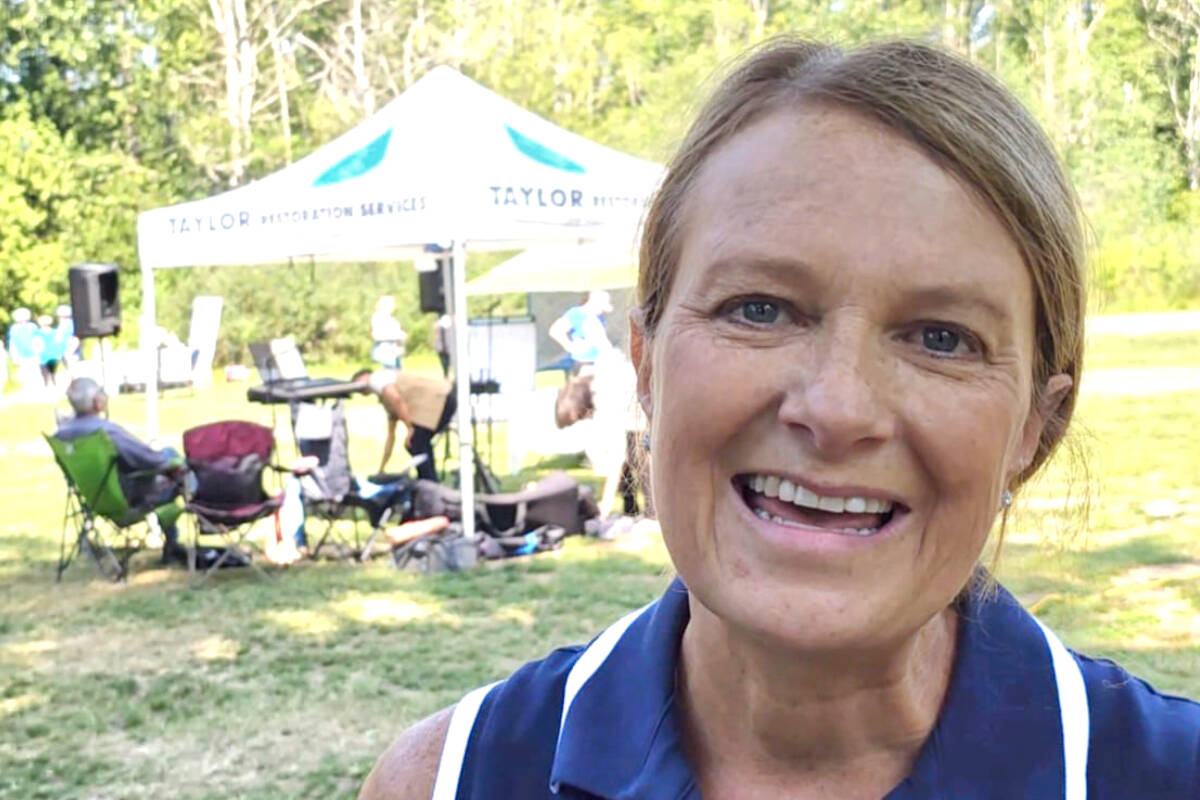 "We all have mental health [challenges] that we need to take care of, to some degree," Taylor told the Langley Advance Times.
"Some of us struggle a little bit more than others and it's important for us to realize that there there is a lot of learning that still needs to to happen. Let's talk about it. Let's be open and talk about it."
One of the participants was Janet Burden, executive director at Stepping Stone Community Services Society in Langley City, who said EmotionsBC is doing "really important work.".
"I have known Nicole Taylor for many years, and she's doing great work with EmotionsBC, to provide supports for family members in Langley who have loved ones who are experiencing mental illness," Burden said.
More information about EmotionsBC can be found online at emotionsbc.ca.
More photos from the day can be viewed online at the Langley Advance Times Facebook page.
READ ALSO: EmotionsBC hosts first annual fundraiser walk in Langley
READ ALSO: VIDEO: Campaign for first responders comes to Aldergrove
---
Have a story tip? Email: dan.ferguson@langleyadvancetimes.com
Like us on Facebook and follow us on Twitter.