October will rock Rogers Arena, not just with Canucks hockey games but concerts by Iron Maiden, Morgan Wallen, Peter Gabriel, Wu-Tang Clan, P!nk, Tool and Hozier, plus others (I see you too, Adam Sandler).
On Friday night (Sept. 29) it was Sting's turn in the spotlight at 800 Griffiths Way, and he didn't disappoint.
Relaxed, chatty and charming as usual, Gordon Sumner has assembled an ace band for his lengthy "My Songs" tour, a nod to a reimagined-hits album released pre-pandemic.
The guitar-strumming opener, Joe Sumner, later joined his pops for "King of Pain," a highlight of the night. The hits of his old man's old band were played early and often, starting with "Message in a Bottle" and continuing with "Everything Little Thing She Does is Magic," "Invisible Sun," "Roxanne," "Walking on the Moon" and more.
Quick clip of Sting doing one of my fave Police songs at @RogersArena last night. The guitar didn't have the glorious spacy echo of the original Walking on the Moon, but this still sent me into orbit.@OfficialSting #concerts #Vancouver @LiveNation pic.twitter.com/C8WIPwJ2hd

— Tom Zillich (@TomZillich) September 30, 2023
Sting's solo work shined, too. Every so often he intro'd songs with stories, about the barley crops that surround his U.K. castle in autumn ("Fields of Gold"), how mutual-love songs are boring ("Loving You") and how he loved American country music as a kid ("I'm So Happy I Can't Stop Crying").
Throughout, I was impressed by Sting's underrated playing on his weathered P-bass. He always used a pick back in the day, but he was all fingers on Friday night, and the pockets were deep (like those who can afford a concert ticket these days).
Last time the Police man played in Vancouver, in 2017, he rocked the Commodore Ballroom, where Australia's Wolfmother turned up the fuzz for a night of retro blues-rock on Sept. 23.
At Rogers, Sting performed to a packed lower bowl only, with the arena's upper deck draped off. The setting was a relatively intimate one for a night of reggae- and jazz-influenced hits by a guy who sure knows how to write them, ending with the sublime "Fragile."
STARWALK FOR SKYLARK, FOSTER
In case you missed it, David Foster and Skylark were the latest "StarWalk" inductees of the BC Entertainment Hall of Fame during a Sept. 22 ceremony on Granville Street in Vancouver.
Foster and BJ Cook are the two surviving members of Skylark. They were joined in the '70s band by Doug Edwards, Donny Gerrard, Steve Pugsley, Maxwell, Robbie King, Bobby Taylor and Dave Richardson, all of whom have passed. Skylark is best known for the soft ballad "Wildflower," released in 1973.
"These inductees," noted Bill Allman, hall president, "are especially poignant because they represent the heart of the B.C. entertainment sector, given the 50th anniversary of the massive hit 'Wildflower' by Skylark and the countless hits David 'the hitman' Foster has had on the global music, film and entertainment industries."
Of note is the website wildflowersong.com, which charts the history of "one of the most performed songs in the history of Canadian popular music." Covers of "Wildflower" have been done by The O'Jays, Blake Shelton, The Neville Brothers and others, and the song has been sampled by Kanye West, Eminem, Jaimie Foxx, Tupac Shakur and Drake.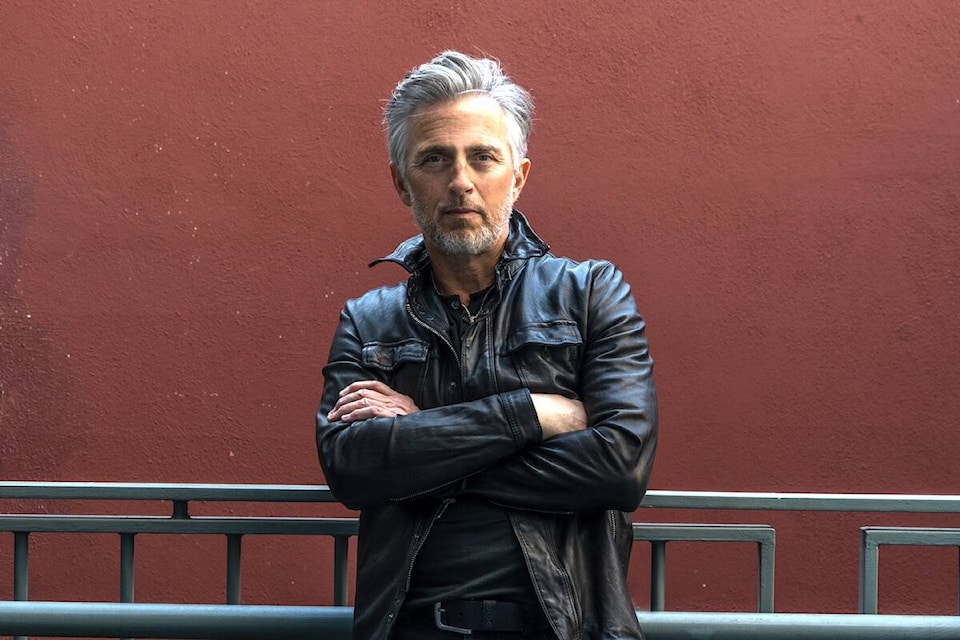 'F**K CANCER 2' CONCERT
The BC Entertainment Hall of Fame's Bill Allman (mentioned above) is also the media contact for F**K Cancer 2, planned Saturday, Oct. 21 at Vancouver's The Centre theatre (which I remember as The Ford when it opened in 1995).
Last fall's inaugural benefit concert saw dozens of classic-rockers fill the stage at Coquitlam's Hard Rock Casino theatre to raise an impressive $344,000 for cancer research. This time around the show will benefit BC Cancer Foundation's PROFYLE program (Precision Oncology for Young People), targeting children's cancer.
On fcancerconcert.ca tickets are priced from $105 for the Oct. 21 show, to feature Colin James as headliner plus members of Chilliwack, Doug & the Slugs, Headpins, H.U.N.N., Loverboy, Powder Blues, PRISM, Trooper Hot Shots (three original Trooper members with two members of Stonebolt), Jeff Neill, Al Harlow, Jim Byrnes and Lee Aaron.
"All the musicians donate their time and talent for free, but the production costs are generously covered by Wheaton Precious Metals and Beedie," a news release notes.
Colin James was a big draw during White Rock's Concerts at the Pier series in August, and he'll bring his Little Big Band to the Commodore Ballroom for two shows early next year, Feb. 2-3.