Aldergrove seniors centre held their annual white elephant and plant sale on Saturday, May 6.
Items were donated by members and ranged from books, puzzles, paintings, plants, and homemade baked goods.
The Aldergrove Veterans and Seniors Society has been serving senior citizens and guests since 1980. The society owns the building and operates with the help of grants from government and organizations such as Langley Township and New Horizons to keep costs down for the seniors who rely on the hall for daily meals and socializing.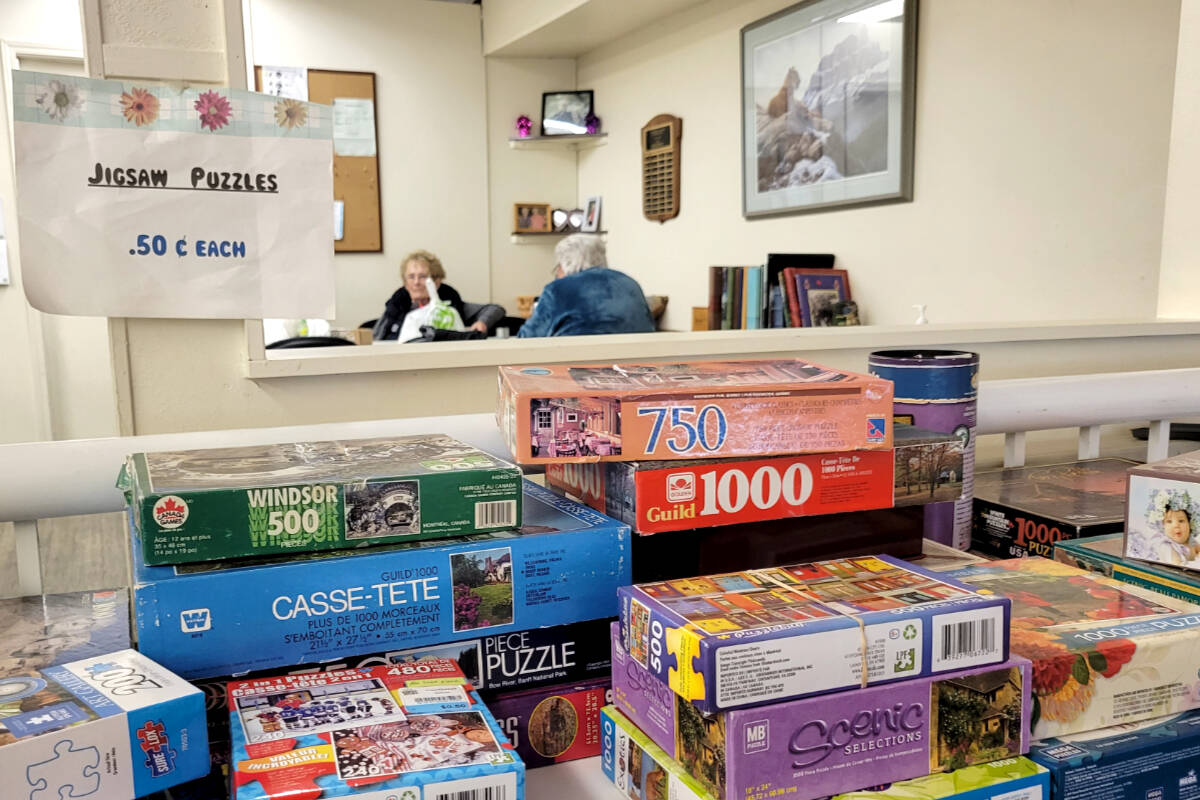 Four days a week, Tuesdays to Fridays, the society offers a hot home-cooked style meal, served on those days between 11:30 and 12:30. Every day of the month the menu is different, ranging from beef stroganoff, lasagna, or roast beef.
The cost is a mere $7 for members or $8 for non-members to sample the great food served, if given advance notice. The cook will also customize the dishes for those who have allergies to certain foods.
Members of the society also drop-off homemade meals to residents at Lions Grove senior housing.
Kay Jewell, the president of the society, has been involved as a member and director for over 10 years. She found out about the society when she moved into Lions Grove, and enjoys the card games and socializing.
Jewell said everyone is welcome to visit or volunteer.
"We play games after meals like card bingo and Domino's, and people come in and join for a coffee," she said.
Many seek the society for help finding resources for medical issues, taxes, or other resources. Jewell explained they are a social club, but sometimes are able to help people find what they are looking for.
The society's hall is located at 27247 Fraser Hwy., and the phone number is 604-856-3271.
Have a story tip? Email: kyler.emerson@langleyadvancetimes.com
Like us on Facebook and follow us on Twitter.