There are tourists, and then there are travellers.
Tourists may book a cruise or flight once in a while, while travellers are seasoned explorers. They know what to pack and how to dress, and they seek out extraordinary experiences.
"We love serving both kinds of globetrotters, whether you need help booking your first cruise or want to find a one-of-a-kind experience for your next adventure," says Pety Carvalho from Fort Langley's Expedia Cruises.
Everyone has a bucket list — that tally you keep in your head or on paper of all the places you want to see and activities you want to experience. This fall, Expedia Cruises is hosting an event and a special promotion to help you get to some of those bucket-list destinations.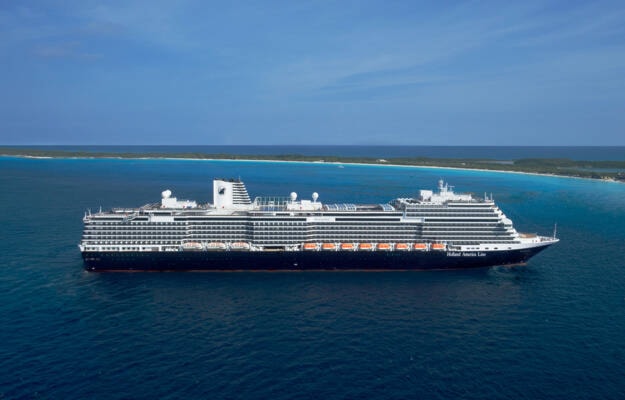 Holland America Line, World Explorer Event
For 150 years, Holland America Line has been introducing guests to new places and new cultures, and this October they're offering excellent promotions to bucket-list destinations. Europe, Alaska, Antarctica, South America, Africa, Asia… where do you want to go?
Oct. 2 - 8: For the first week of October, Holland America will present strong exclusive offers on spectacular vacations that are unique, memorable and out of the ordinary.
Oct. 9 - 31: Nearly a dozen other cruise and land travel partners will join the promotion for the rest of October, connecting travellers with exotic locations at great prices.
Want to make the most of this promotion? Plan ahead!
Expedia Cruises is hosting a live event on Sept. 20, with their local representatives from Holland America Line who will explain the details of the promotion and share amazing itineraries of the destinations they sail to. Come out to meet your local Expedia Team and enjoy the evening together.
To RSVP for the free live event, visit https://promo.expediacruises.com/101020/hollandamericanl.
Travel is more than an itinerary, it has the power to change us and our world, journey by journey. It opens minds, builds connections and fosters an appreciation of the shared humanity that unites us. Join Expedia Cruises for the free, live event to learn how to book your next unforgettable experience.
To get in touch with a local expert at Expedia Cruises, call 604-882-8000 or visit in person at #102 - 23160 96th Ave, Langley. To keep up on the latest deals and travel news, follow Expedia Cruises on Facebook or on their website, expediacruises.ca/en-CA/101020.
https://promo.expediacruises.com/101020/hollandamericanl