A two-vehicle crash involving a motorcycle closed University Drive between Glover Road and 216th Street in Langley for more than an hour late Tuesday morning, June 6, while accident investigators took measurements.
A motorcycle could be seen in a ditch, near the curve in the road just past 79th Avenue, with debris scattered on the road.
Langley RCMP initially reported one person suffered non-life-threatening injuries.
Traffic was allowed to resume around noon.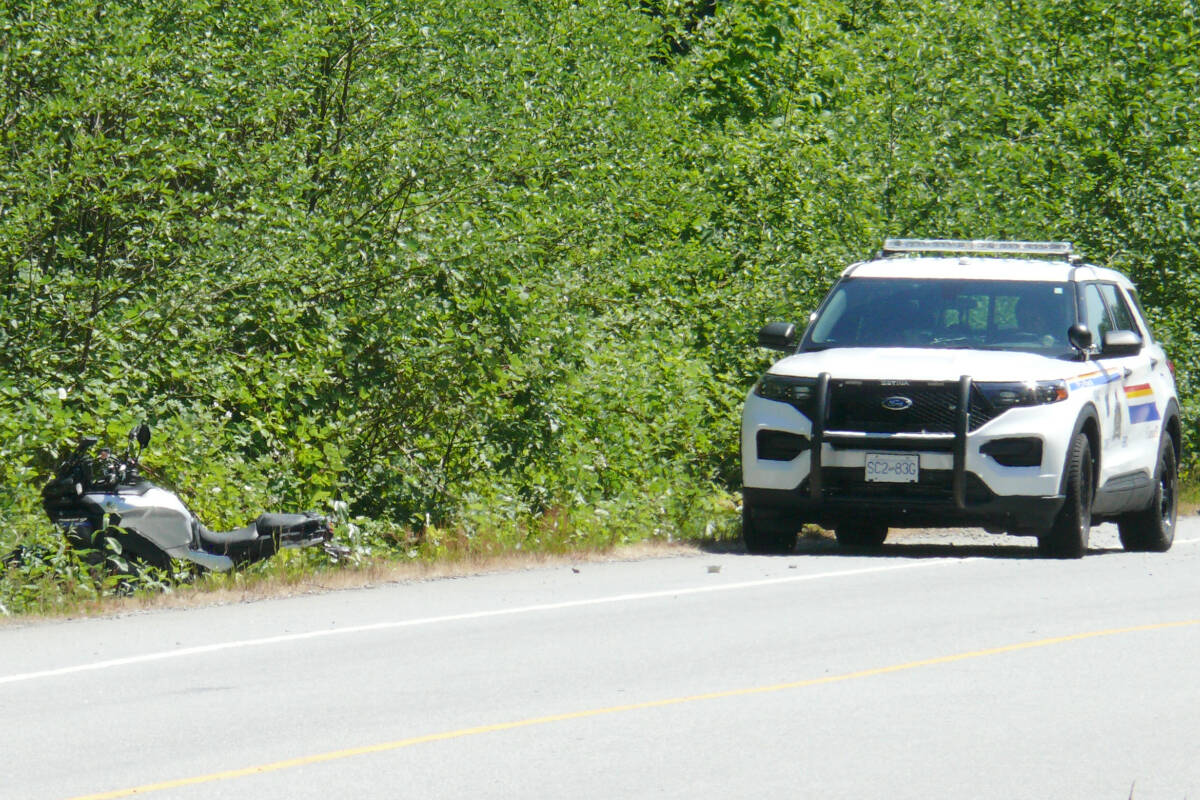 More photos from the site can be seen online at the Langley Advance Times Facebook page.
READ ALSO: 60-year-old man identified as victim of South Langley dump truck crash
READ ALSO: VIDEO: Crash at car meet near Surrey-Langley border
---
Have a story tip? Email: dan.ferguson@langleyadvancetimes.com
Like us on Facebook and follow us on Twitter.