A family-friendly event designed to increase scientific literacy, spark curiosity, and give young people a taste of science programs at Kwantlen Polytechnic University drew hundreds on Saturday, May 13, to Science Rendezvous.
Among them, Justin Gu, 14, from Willoughby, who was trying his hand at a chemistry experiment in a KPU classroom while proud mom Lei confessed she would like to see him have a career in science.
"I'm encouraging him now [to study science]," she said, beaming.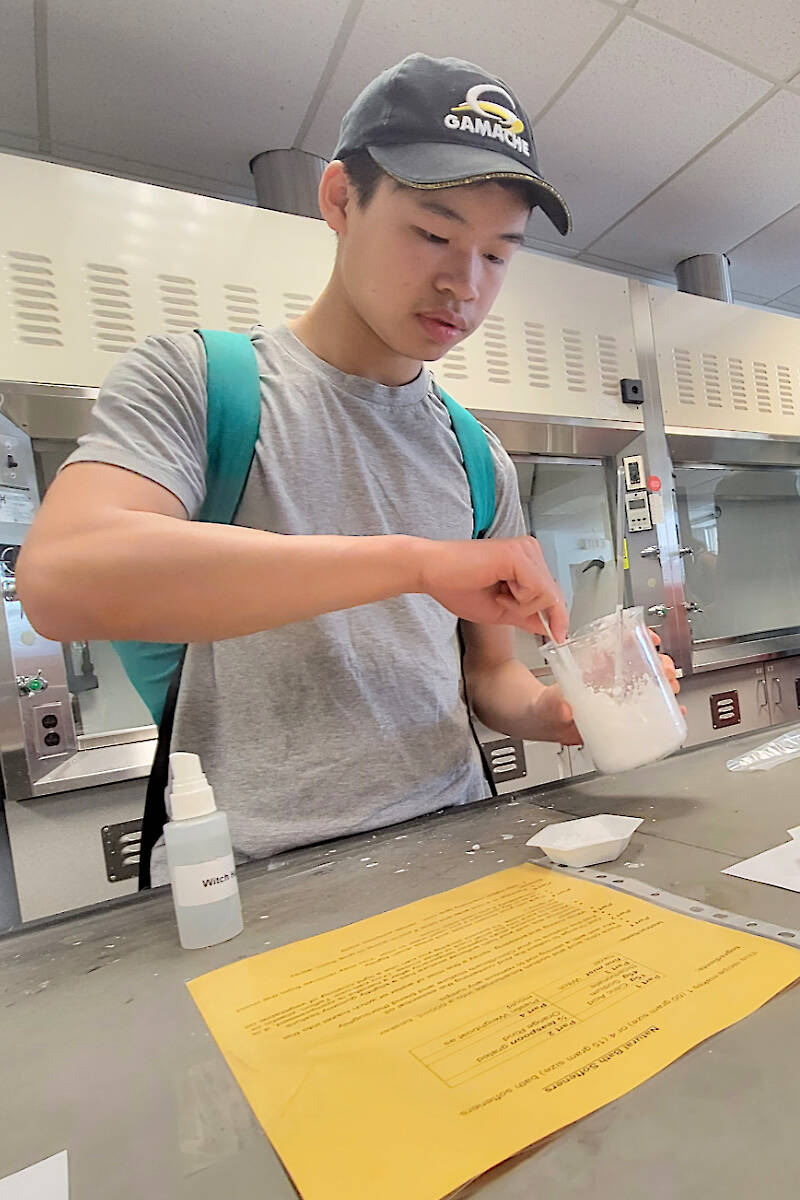 Brett Favaro, dean of KPU's faculty of science and horticulture, was pleased by the turnout for the event, which also involved the university's faculty of health.
In addition to encouraging interest in science in young people, Favaro viewed the event as an opportunity for the university to open its doors so the public "can come see some of what we've got on the go here."
"We want people to be able to get a great education right here at Langley," Favaro said.
"We're very proud to be in Langley, to be Langley's university."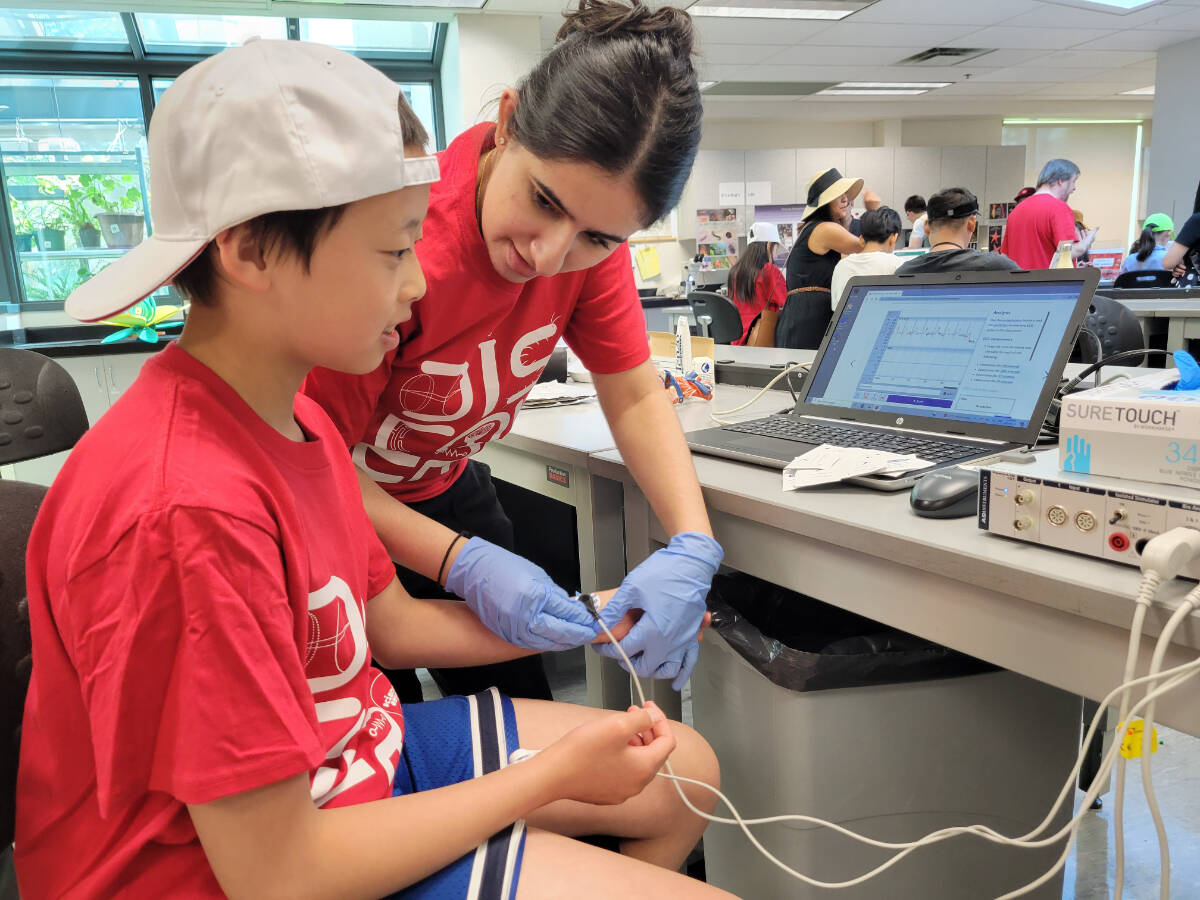 Participants were invited to identify DNA in strawberries, make slime and bath bombs, solve mathematics puzzles, watch a dancing flame show, make crafts, and participate in a science scavenger hunt.
READ ALSO: KPU raises bar with trio of awards at Canada Beer Cup
For adults, the KPU Brew Lab also opened its doors for tours and tastings.
"It's small in size, but it's state of the art," said instructor Alek Egi, who was proud to say than 90 per cent of the two-year program's graduates find employment.
"They [often] already have jobs waiting for them," Egi told the Langley Advance Times.
"But even while they're in the program some of them do work part-time in the industry."
Science Rendezvous, a not-for-profit organization dedicated to bringing research and science experiences to the public, happens during Science Odyssey, a national campaign from the Natural Sciences and Engineering Research Council of Canada (NSERC) that celebrates Canadian achievements in science, technology, engineering, arts, and mathematics.
More photos from the day can be viewed online at the Langley Advance Times Facebook page.
READ ALSO: Borrow seeds from KPU's seed library this spring
---
Have a story tip? Email: dan.ferguson@langleyadvancetimes.com
Like us on Facebook and follow us on Twitter.