An opportunity for up-and-coming hockey talent to showcase their skills and audition for a spot in the Langley Rivermen line-up drew 150 players to the team's prospects identification camp, held at the Lodge arena in the George Preston recreation centre over the May Day long weekend.
Rivermen Head Coach Burt Henderson liked what he saw.
"We were pleasantly surprised at the pace of play at our ID camp," Henderson commented.
"There were a lot of potential players, especially in the younger age groups, who we look forward to seeing at our main camp in September."
Some came from as far away as Pennsylvania.
Billed as a look at the future of the Junior A Rivermen, the ID camp got underway Thursday night, May 18, with a session for goalies.
Following Friday practice, eight teams were formed and battled it out Saturday and Sunday, with players aiming to be selected for the all-star game on Sunday night.
Each player had a minimum of one practice and three games.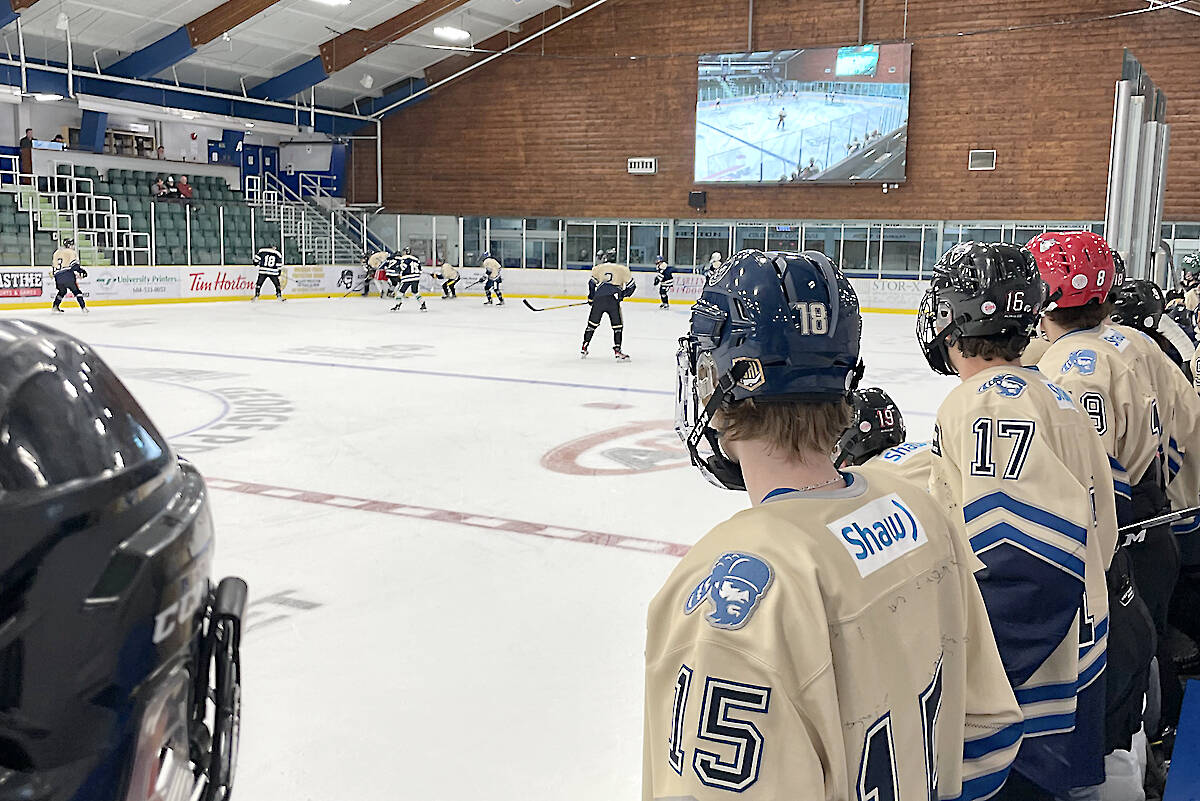 Rivermen finished the 2022-23 season ranked eighth in the nine-team British Columbia Hockey League (BCHL) coastal conference
READ ALSO: VIDEO: Langley Rivermen celebrate anniversary of Jr. A hockey with another win
Since the 1973-74 season, the various Langley-based junior hockey teams have been known as the Langley Lords, Langley Canadians, Langley Eagles, Langley Thunder, Langley Hornets, Langley Chiefs and, currently, Langley Rivermen, a name that refers to the early days of the fur trade when explorers and traders of the Hudson's Bay Company and the Northwest Company were active on Canada's west coast.
Season tickets for the Rivermen's 2023/2024 season will go on sale Monday, June 5th, at noon.
READ ALSO: BCHL splits from Hockey Canada, forms independent league
The 2023-34 season will be will be the 62nd season of the BCHL, and their first season as an independent league following their departure from Hockey Canada which takes effect June 1.
---
Have a story tip? Email: dan.ferguson@langleyadvancetimes.com
Like us on Facebook and follow us on Twitter.