Langley heptathlon star Georgia Ellenwood returns for this year's Canadian Track and Field Championships after recovering from her injury last February.
The Langley Township is hosting the championships for the second year in a row at McLeod Athletic Park, which run from Thursday to Sunday, July 27 to 30.
Ellenwood ruptured her Achilles tendon during a high jump attempt last year, but is making a slow and steady recovery.
"It was hard, there was obviously some dark times and it's hard, because I'm on the other side of it now, but reflecting on it sometimes I don't event want to," she chuckled. "I'm glad I put my head down and did the work because I'm able to do this again and it's nice to get a second chance."
This year, Ellenwood said this year will be tougher because the World Championships aren't in the cards for her, but she is planning to take advantage of other opportunities that will set her up for next year.
"Next year is an Olympic year and there are qualifying meets at the end of this year that I want to focus on," she explained.
Ellenwood is a Langley Secondary School graduate who collected many medals and top honours as a student athlete, including the 2010 B.C. Summer Games held in the Township, where she won four gold medals, and was presented with the W.R. Bennett Award for Athletic Excellence, as the top performer at the Games.
She followed up in 2011 with another four gold medals, when Ellenwood was named the most outstanding female performer at the B.C. high school track and field championships.
Ellenwood went on to become an eight-time NCAA All-American (six First Team, two Second Team) at the University of Wisconsin.
She had a memorable 2018 season when she won the heptathlon at the NCAA Championships, the Pan American Combined Events Cup, and the Canadian Championships.
That was after she missed the entire 2017 outdoor season because of breaking her foot on her jumping leg.
At the Tokyo Olympics last year , Ellenwood managed to set a new personal best in the high jump despite extreme heat and humidity that had her battling her nausea, fatigue and dizziness.
"I don't want to get ahead of myself because I've gotten this far with being patient with my progress, so we're going to continue on that line and tackle those heptathlons later in the year and hopefully be really good and set for next year," Ellenwood said.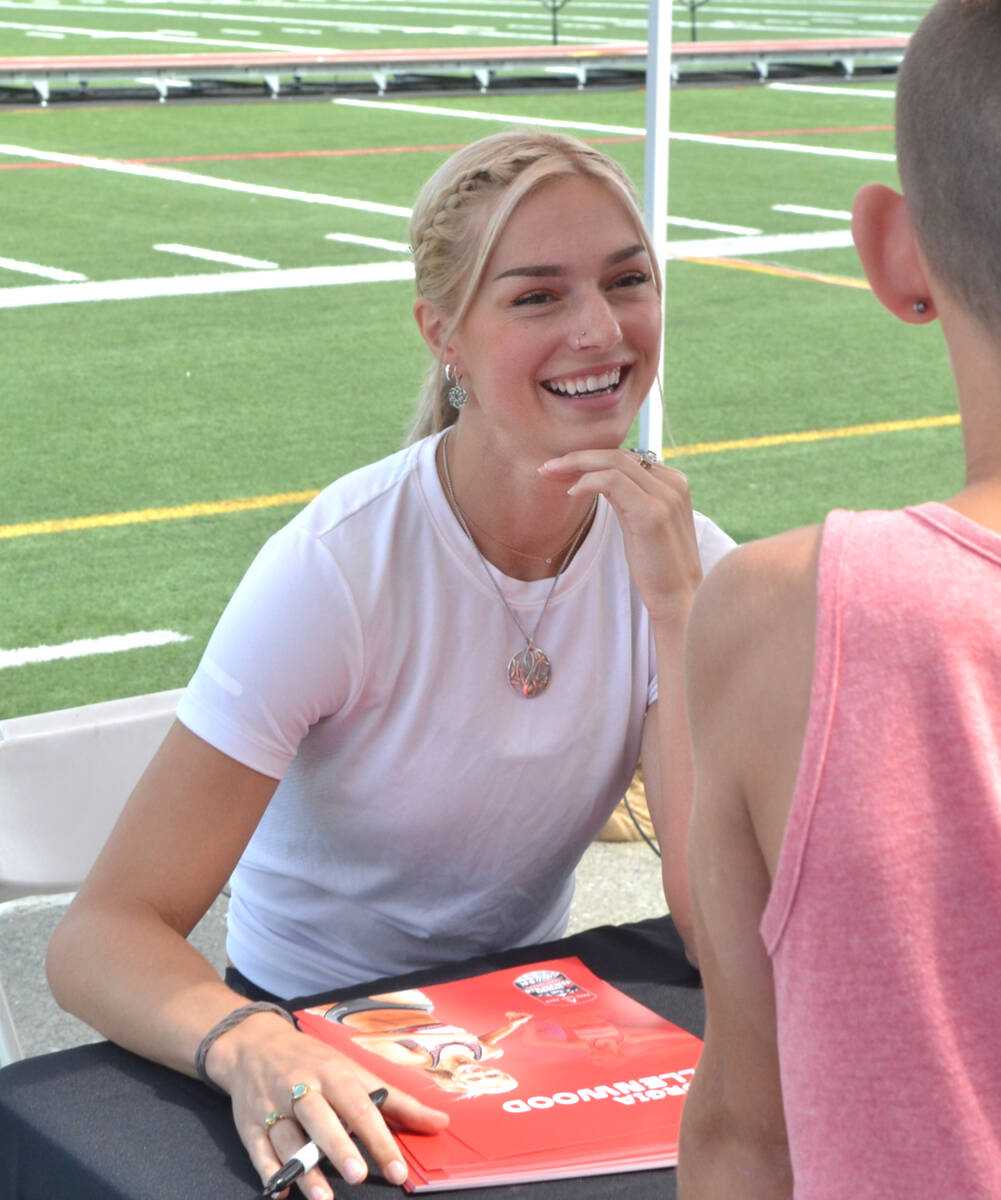 She will compete Thursday and Friday, July 27 and 28.
"The Township is proud to be hosting this event for a second year in a row at McLeod Athletic Park, a testament to the world-class facilities that our municipality has to offer," said Township Mayor Eric Woodward.
In addition to Ellenwood, competition at this year's event will have Andre De Grasse, Aaron Brown, Camryn Rogers, and Paralympic athletes Nate Riech and Renee Foessel.
More than 1,330 athletes are expected to compete in the championships.
For details on the competition or to purchase tickets, people can visit athletics.ca.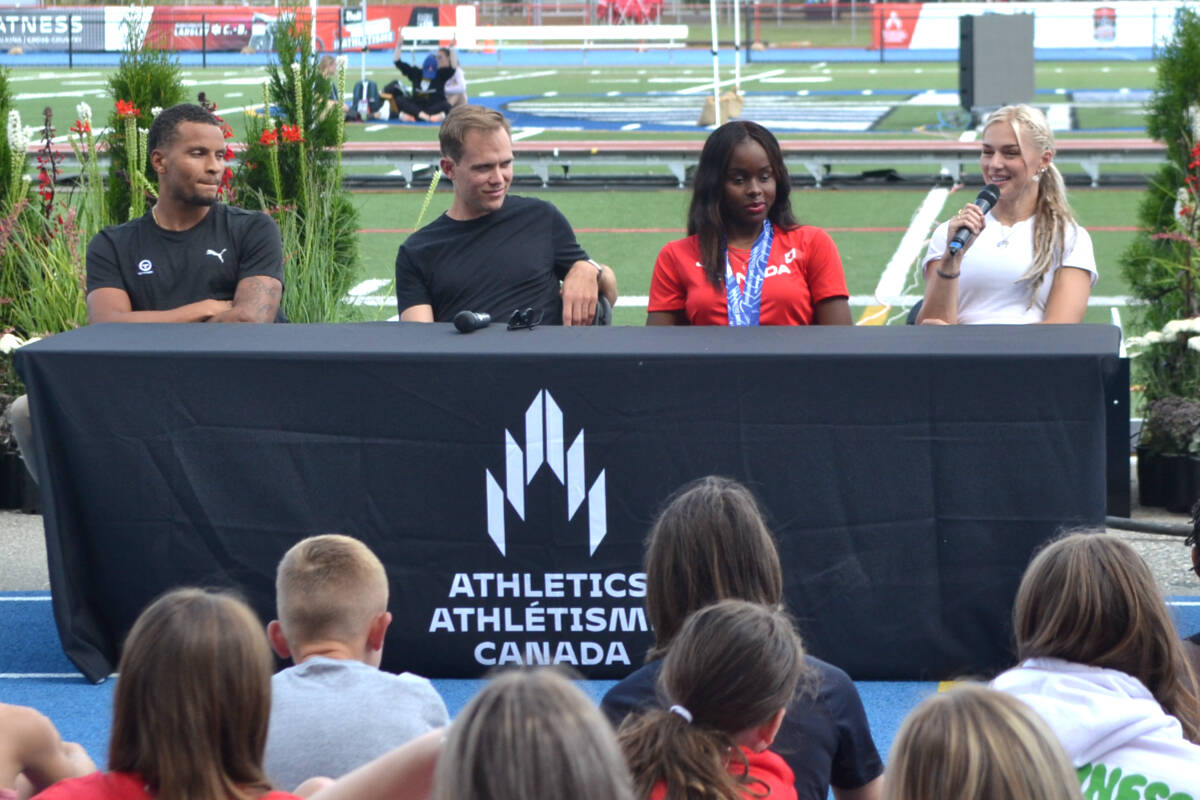 Have a story tip? Email: kyler.emerson@langleyadvancetimes.com
Like us on Facebook and follow us on Twitter.