When Langley's Colton Vanderkhove takes to the track, he puts in his ear buds and cues up his music.
"I play with music, so I can focus," he explained.
"I like old school classics and rap."
Vanderkhove, who won his catgory at the ninth yearly Aldergrove Bike Jam on Saturday, June 3, was one of an estimated 100 riders who competed at the Aldergrove Athletic Park event – the first since the pandemic.
There was also a scooter competition, bubble soccer, and other creative contests.
"I like the adrenaline of going fast, and the adrenaline of flying through the air," Vanderkhove commented.
Dakota Watson, who also won in his category, came in from Surrey to ride.
"It's fun to learn new tricks and do all that stuff," Watson declared, explaining that he would like to eventually turn professional.
"Kind of want to go up to the big levels and probably go to like X Games or run for Red Bull or something like that," he said.
"That's been one of my dreams."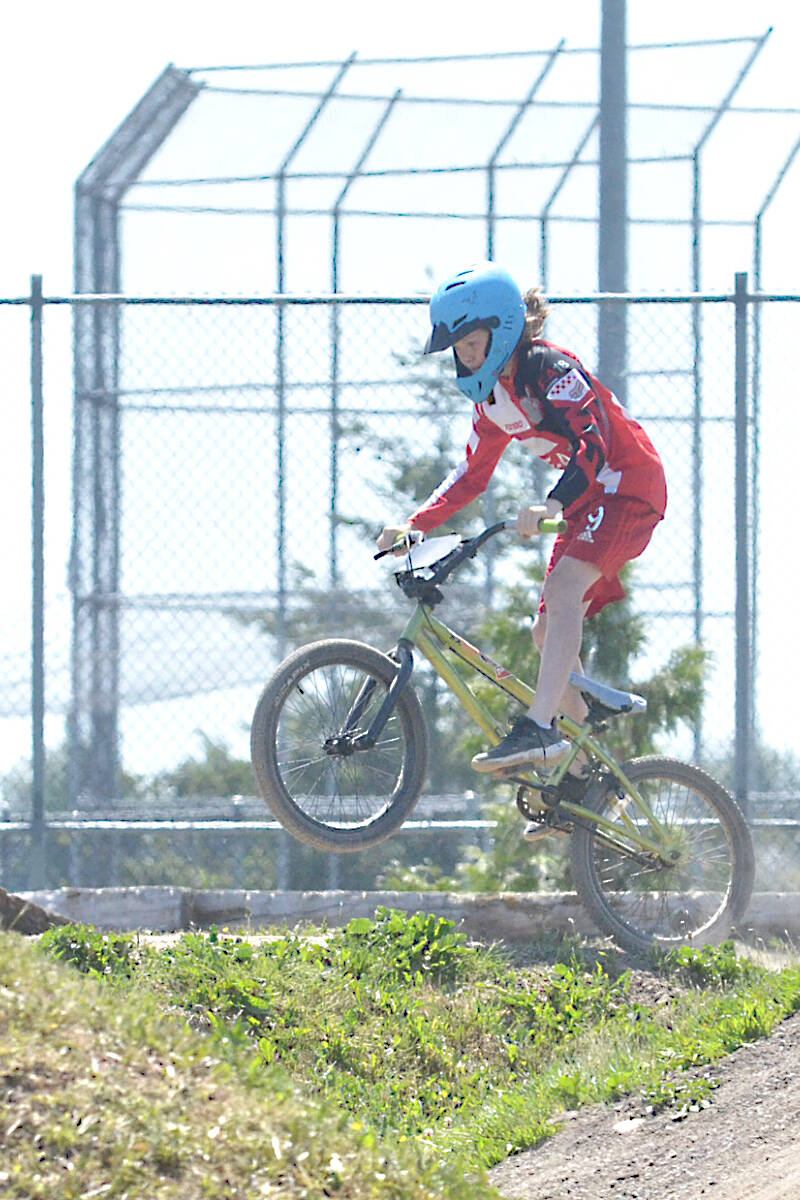 Organizer Heath MacKenzie, of Cranky's Bike Shop in Aldergrove, was presenting modest cash prizes to delighted winners.
"The goal is just to have a free fun event for the youth of Aldergrove and for them to get excited about being part of the community," MacKenzie said.
"Rotary gives us good old cash to give away, and then there's lots of prizes from our suppliers and companies," he elaborated.
"So it's great, it brings everyone together."
It was the first bike jam in three years, after the event had to take a long break during the COVID-19 pandemic.
This year, the event was organized by MacKenzie, Rob Wilson from iContext Internet Services, and Ryan Lunn from UrbanEco Landscaping.
More pictures from the day can be viewed online at the Langley Advance Times Facebook page.
READ ALSO: Saddle up – Bike Jam returns to Aldergrove
READ ALSO: Racing for the fun of it at annual Aldergrove Bike Jam
---
Have a story tip? Email: dan.ferguson@langleyadvancetimes.com
Like us on Facebook and follow us on Twitter.