With their first home game a month away, the venue for the Vancouver FC professional soccer team is taking shape next to the Langley Events Centre.
As of Wednesday, April 5, concrete foundations for two of the three sets of stands for the 6,560 capacity stadium had been poured, and crews were assembling the metal risers and installing seats.
Forms for a third foundation were being prepared for a pour next Wednesday, April 12.
Vancouver is scheduled to host its inaugural home match on Sunday, May 7 against Cavalry FC in what has been described as the first soccer-specific stadium in the Lower Mainland.
READ ALSO: Construction starts on 'flat pack' soccer stadium in Langley
When plans for the new stadium were unveiled, Rob Friend, president of Vancouver FC promised it would "provide a proper football experience for every fan that walks through our doors."
Dean Shillington said the modular stadium system would dramatically reduce onsite construction time and create a "professional and intimate soccer-specific venues for a fraction of the budget typically spent on arenas and concrete stadiums."
Shillington is managing partner of SixFive Sports & Entertainment, parent company of SixFive Stadium Experience and Vancouver Football Club.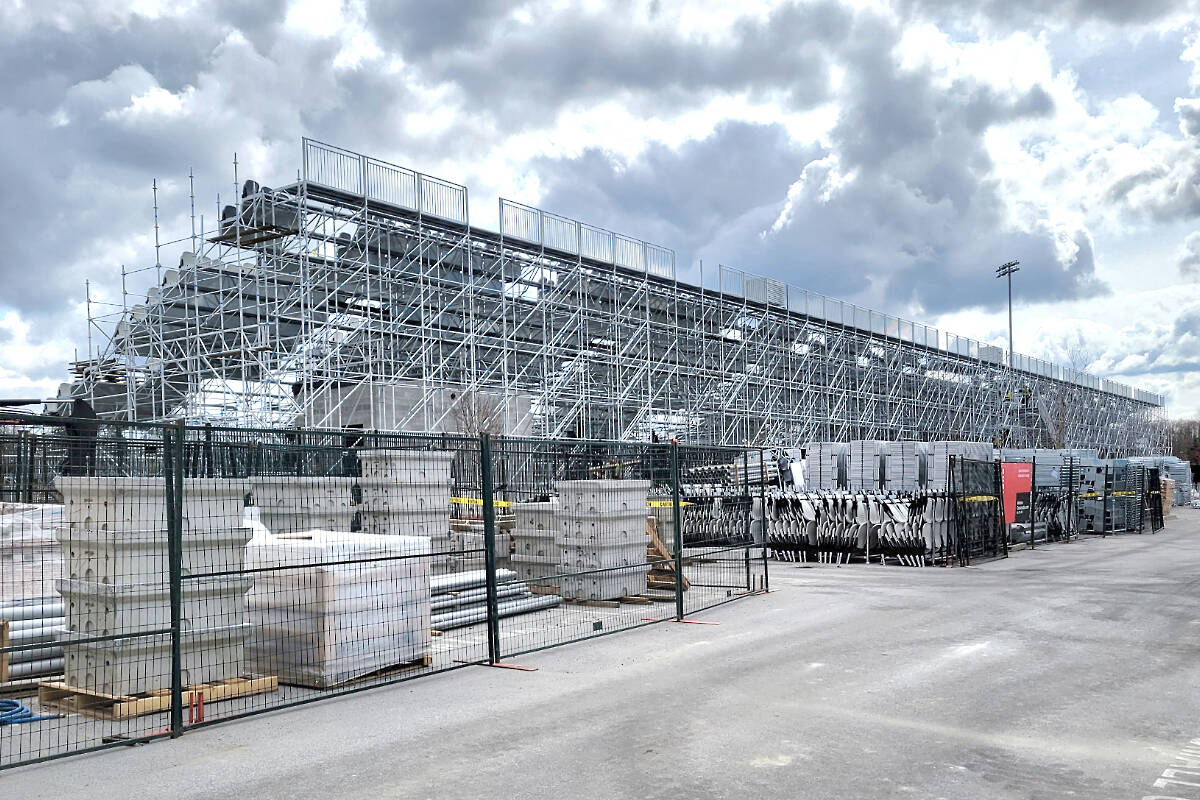 "We hope to create a true, authentic soccer destination for all," said Shillington. "
This stadium will become the heartbeat of the community for years to come and is a very flexible amenity that can expand as the sport of soccer continues to grow in Canada."
Vancouver FC is part of the Canadian Premier League, comprised of teams from coast-to-coast. The league serves as a pathway for players to develop and showcase their skills while helping to grow the game and build support for the sport.
Each team plays 28 regular season games with the qualifying teams then competing in the playoffs with the champion also earning a berth in the CONCACAF (Confederation of North, Central America and Caribbean Association Football) League where they face teams from Central America and the Caribbean.
More photos of the construction can be viewed online at the Langley Advance Times Facebook page.
READ ALSO: Vancouver FC signs first player
READ ALSO: New Langley-based pro soccer team will be called Vancouver FC
---
Have a story tip? Email: dan.ferguson@langleyadvancetimes.com
Like us on Facebook and follow us on Twitter.