Before Vancouver FC centre back Anthony White steps on the field for the team's first home game at their new Langley stadium on Sunday, May 7, he knows he will be slightly nervous, but he also knows it will pass.
"It's a little bit of nerves, I think, but it's like good nerves," White told the Langley Advance Times in a Tuesday, May 2 interview.
"It kind of hypes me up to get on the field. But then, when I'm on the field, it's immediately just calm. All the nerves and everything are gone and it's just me, and the ball in the field, and my teammates."
Rob Friend, president of Vancouver FC, a former Canadian Men's National Team forward, can empathize with his young player, saying he was "thrilled to be a part of the growth of professional Canadian soccer. "Looking back to when I was a player, there were no professional opportunities in Canada, so to be investing in opportunities to not only grow the game in this country, but provide a pathway within Canada is something I'm passionate about."
"We didn't want to build another typical team that takes from its surroundings and only offers entertainment in return. We wanted to build a Club that would make the community around us stronger, to change the relationship between a sporting team and the broader community. That is one of our driving pillars and we are so excited to establish ourselves with the Lower Mainland community."
"May 7th is going to be an epic event and fans don't want to miss it. Everything is coming together and we just can't wait to host all of our amazing supporters."
White was signed at 19, while he was playing for the University of Toronto, making the Port Moody native, a left-footed defender who stands 6'1", the youngest overall pick in the history of the CPL-U SPORTS draft, where Canadian Premier League clubs select players from U Sports, Canada's governing body for university sport.
READ ALSO: Vancouver FC drafts top two picks in U Sports
White, who once played for Coquitlam Metro Ford Soccer Club, made 11 starts for the U of T Varsity Blues in 2022, and tied for the team lead in his sophomore season. Outside university level sports, he most recently helped TSS Rovers win the 2022 League1 BC championship.
Afshin Ghotbi, Vancouver FC head coach, has described White as "mature beyond his age [with] all the qualities, potential and ambition to become a top footballer."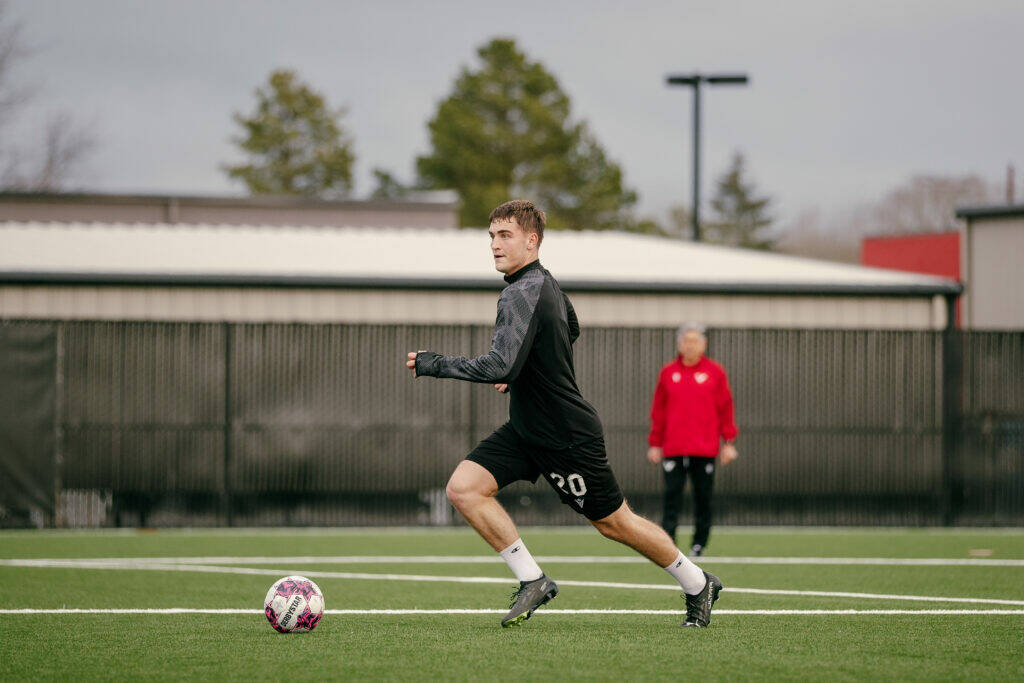 White signed a standard player contract with a club option to extend his stay through 2026, which meant he forfeited his U SPORTS eligibility.
He has returned to his family home in Port Moody, a 30-minute commute to the Langley Events Centre, where the team offices are located, next to the new stadium, and nearby practice fields.
White credited his older brother Nik White, who plays for Harvard, and a work ethic instilled in both of them by their family, for his success so far.
"He's [Nik] been one of my biggest role models for sure, and without the work me and him have done together, I definitely wouldn't be here, so I've got to thank him a lot," he commented.
"It's been just constant work on and on and off the field," he added.
"Me and him have been really good training partners through my whole life. It's just been continually grinding to reach the next milestone, and I think that's that's what ultimately led me here."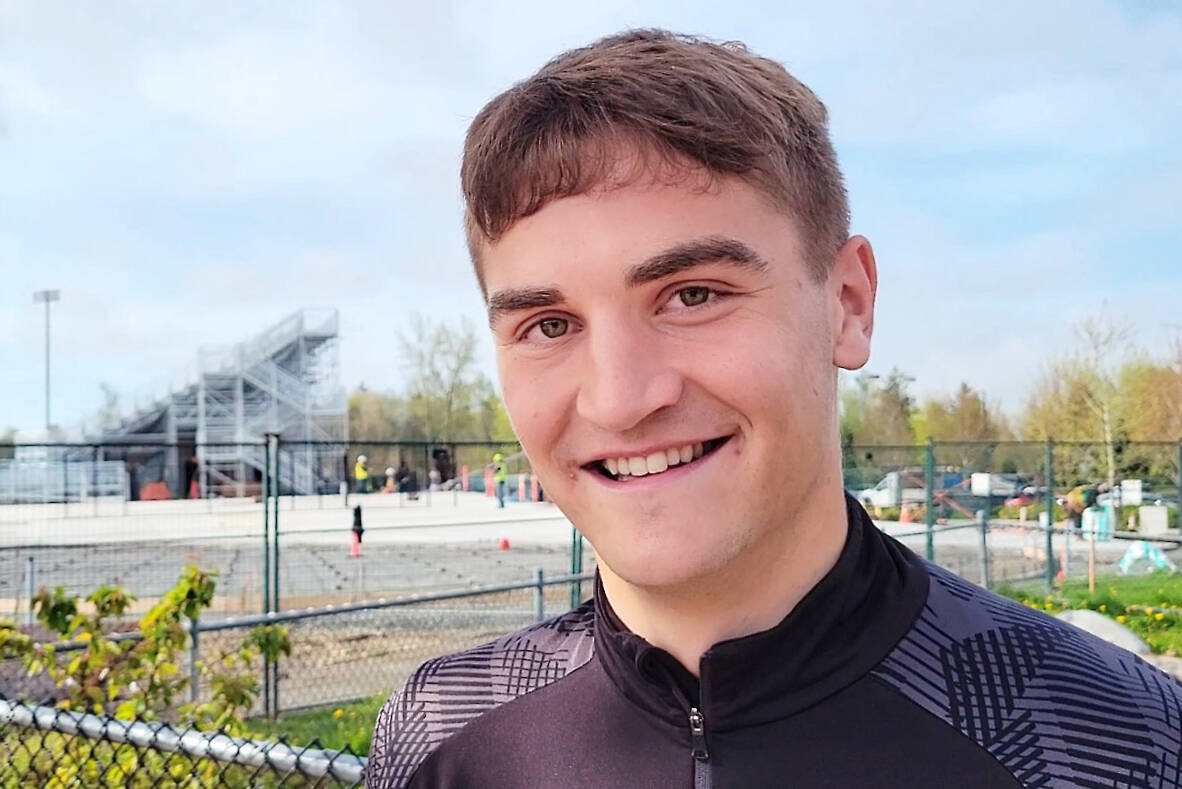 White isn't betting everything on soccer.
He is studying kinesiology, and when asked, said a coaching career is something he could see himself doing down the road.
"That's always good, to have a plan B," he observed.
Fans in the stands will witness a player who delights in the game, and maintains he would be playing soccer even if he hadn't turned professional.
"It's just an amazing sport," he enthused.
"I tried other sports like tennis, basketball, lacrosse, hockey, and they just don't feel the same," White recalled.
"I remember watching the tapes of my my debut game. When I got on the field, I just had a big smile on my face. "
It was during a trip a few years ago, when he trained with European players ,that White began to realize it might be more than just a fun sports for him.
"There's a stereotype of the Europeans being like the best, or better than here, at least, but I was able to compete well there and honestly, the levels are pretty similar, so I think Canadian soccer is definitely progressing and and getting on kind of their level."
READ ALSO: VIDEO: A history-making victory for Vancouver FC
He would like the team's very first home game to be a win, another in a series of victories for the fledgling franchise.
"It's our responsibility to entertain the fans and and hopefully we keep winning," he smiled.
"Hopefully, we just keep [our] form up and keep going."
On Sunday, May 7, Vancouver FC will host Calgary's Cavalry FC in their first home game at the new stadium in Willoughby Park. Action starts at 4 p.m.
---
Have a story tip? Email: dan.ferguson@langleyadvancetimes.com
Like us on Facebook and follow us on Twitter.