George and Dale Sweet from Aldergrove arrived at the fourth Brookswood Community Car Show in Langley early Sunday morning, May 28 in their 1954 Chevrolet pickup truck.
George explained how transforming the old Chevy into a sleek custom truck – that has won more than two dozen car show awards – took about eight years.
"It was just a basic stock pickup truck," George recalled – and a little beat up when he got it.
"It was used in a lumber mill when it was brand new in Bellingham. A friend of mine builds hot rods in Bellingham and he used it for his parts truck and it was all blue [with] little dents here and there, and the box was old cedar planking. Anyway, he put it up for sale and I went and bought it and took it home to Canada here."
He said it has been "surprising" how many awards the rescued truck has garnered.
As the vehicles filed on to the field in front of Brookswood Secondary School, one of the organizers, Scott Strudwick, was waiting with his immaculate 1932 Ford highboy at his side.
"This has always been the car I wanted," Strudwick explained, going back to the day when his dad would take him to car shows as a kid.
His Strudwick Real Estate team helped put together the Brookswood event – and created the brookswoodcarshow.ca website.
Weather was good, with no rain to forced a sudden shift to the school parking lot – like the previous year – and with no pandemic restrictions, a big turn out was forecast.
READ ALSO: VIDEO: Thousands attend Brookswood Secondary car show
This year, the by-donation admission event also featured food trucks, an obstacle course for kids 12 years and older, and a bouncy castle for younger kids.
Organizers were aiming for a bigger and better show, and it appeared they succeeded.
Three hundred cars attended, more than double compared to last year. Spectator attendance was also about double the previous year, and donations were also up, said Strudwick.
There were lots of positive comments on social media, many calling it the best version yet of the annual show.
"It went really well," Strudwick said.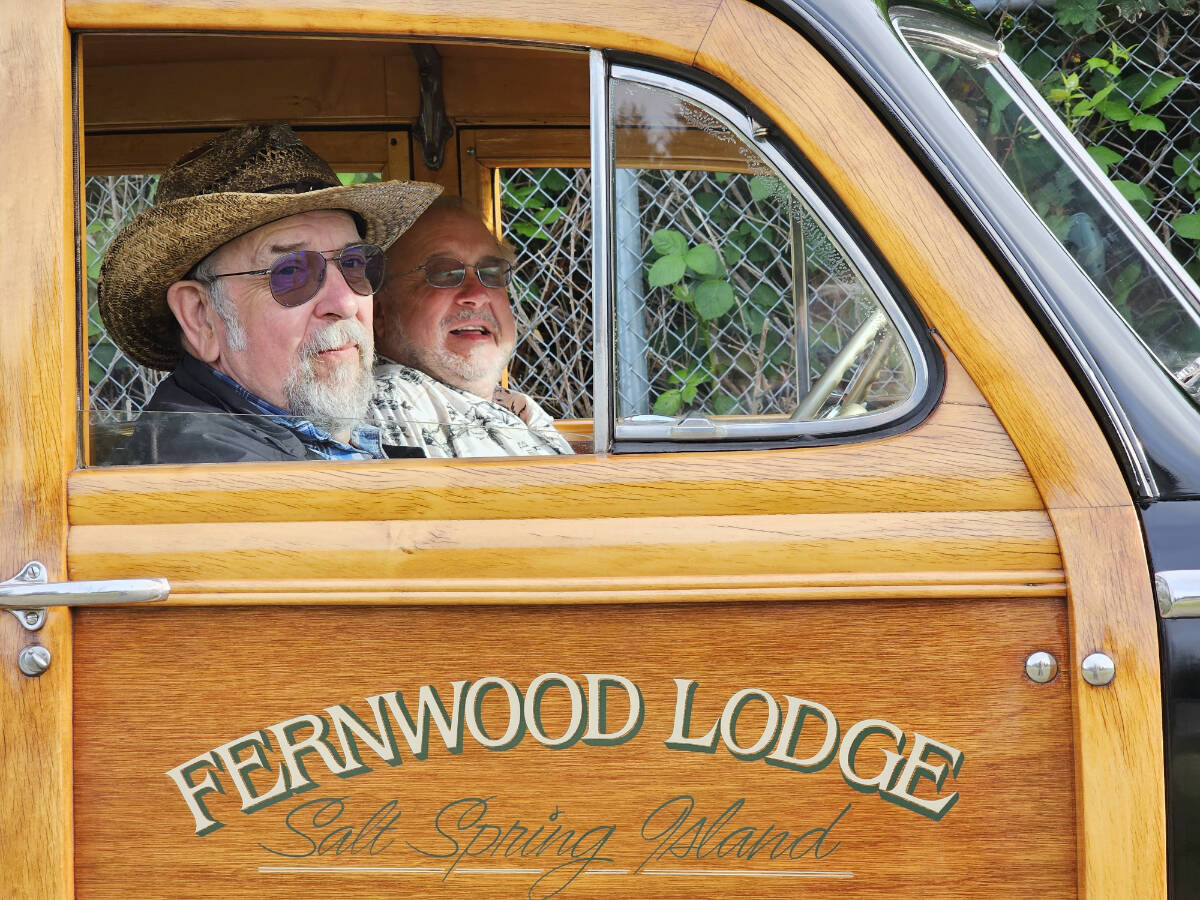 Organizers were still tallying the amount of funds raised, but the money will go toward student programs.
"All the money goes back to Brookswood Secondary School," Strudwick emphasized. "All proceeds."
More pictures from the day can be viewed online at the Langley Advance Times Facebook page.
READ ALSO: VIDEO: 500 cars, 2,000 fans, $30K for D.W. Poppy school in Langley
---
Have a story tip? Email: dan.ferguson@langleyadvancetimes.com
Like us on Facebook and follow us on Twitter.