On a rainy Sunday morning, April 23, a convoy of landscaping trucks pulled into the parking lot of the Langley Animal Protection Society (LAPS) shelter and adoption centre on 56th Avenue in Aldergrove.
Laden with sand, soil, and landscaping tools and equipment, the Para Space Landscaping vehicles brought 36 volunteers to upgrade an outdoor play area for dogs.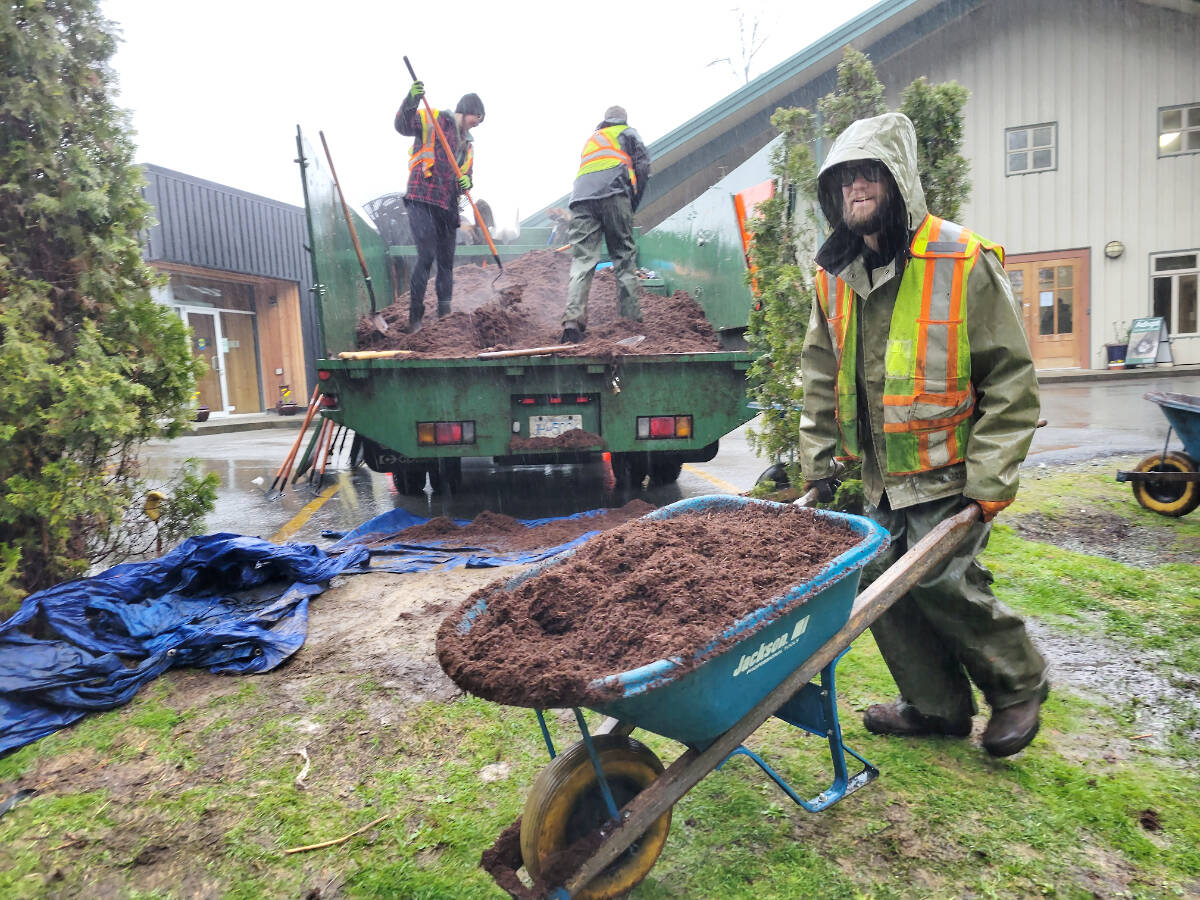 They cleared brush, planted hedges to buffer noise from the nearby highway – and provide some privacy – laid down bark mulch on the slippery and muddy pathway leading from the shelter to the play area, and dug out a space for concrete pavers to build a pergola for dogs and volunteers at LAPS.
Para Space Landscaping marketing coordinator Catherine Deacon explained it was a "day of service" project, an annual tradition of the Burnaby-based company.
"It's completely volunteer," Deacon told the Langley Advance Times.
"It's all our staff, family and friends. We're here today to help LAPS create an enrichment area for the dogs [so] they can run off leash and there's some great little projects happening."
READ ALSO: Plentiful puppies at Langley animal shelter need homes
Jennifer Schroeder, LAPS director of philanthropy and communications, had a big smile as she watched the work get underway.
"They're donating all their time and resources to help support us in making a dog enrichment area and a place for staff and volunteers in the public to go," Schroeder commented.
It will allow members of the public, with dogs "to meet and greet with other dogs when they're doing adoptions," Schroeder added.
"So we're super excited to have them come and donate all their time and energy here."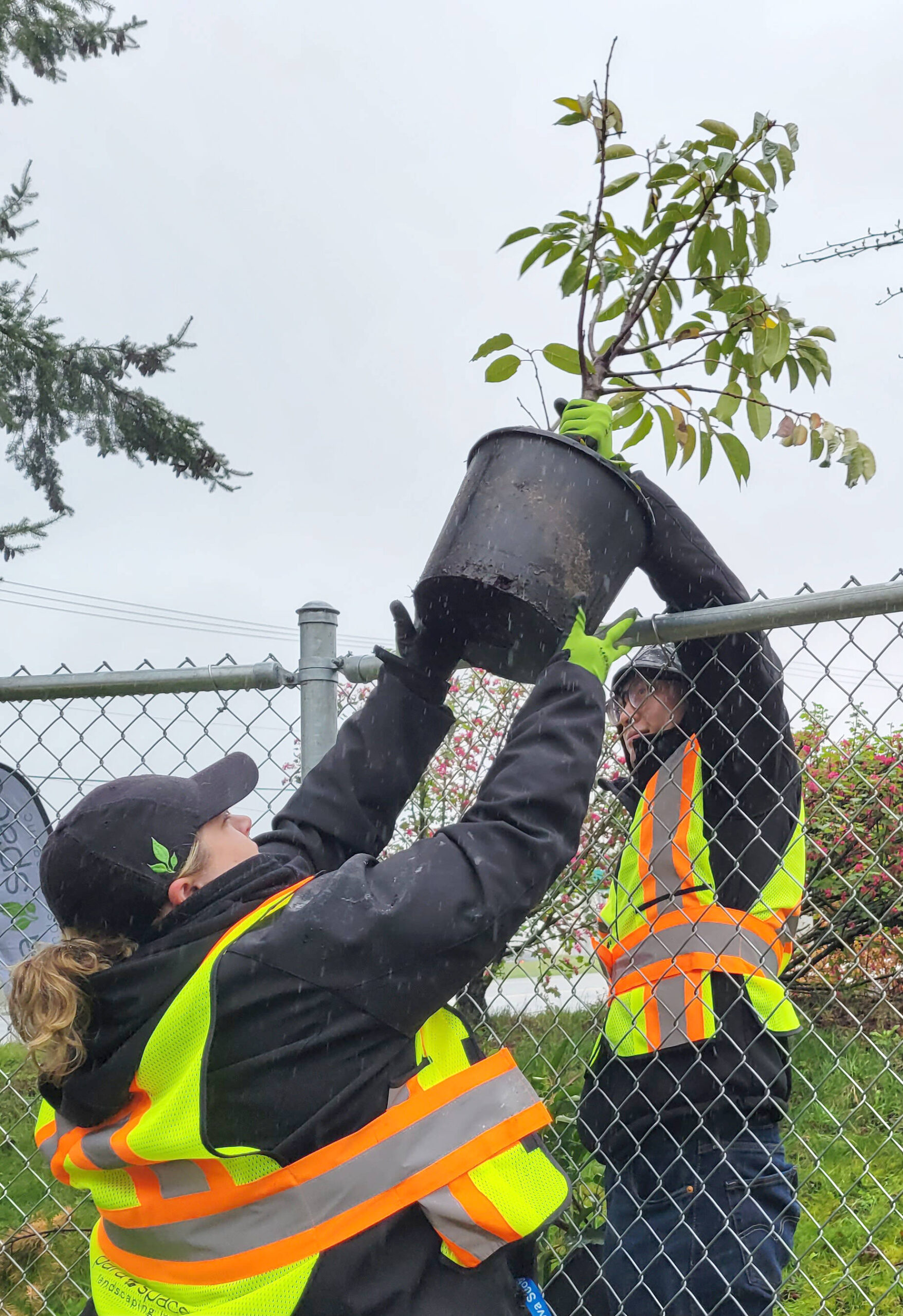 Sunday's visit was phase one of the project.
Phase two, on Friday, April 28, would see a smaller crew return to build wooden playground items, including a sandbox, with some dog agility items including a teeter totter.
Deacon described it as a "sensory playground for the shelter dogs."
Online, the Para Space volunteers shared footage of a puppy romping with the volunteers.
"Our annual Day of Service was all for the dogs this year," the post remarked.
"It was paws down the most heartwarming, furry fun for all our staff, family, and friends who gave up their Sunday to build a very special outdoor space for shelter dogs."
To find out more about how to adopt dogs or cats from the Langley shelter people can visit lapsbc.ca.
More photos from the day can be viewed online at the Langley Advance Times Facebook page.
READ ALSO: BC SPCA took in 1,000 more animals in 2022 than year prior
READ ALSO: LAPS volunteer tricks pets into getting a photo with Santa for an annual fundraiser
---
Have a story tip? Email: dan.ferguson@langleyadvancetimes.com
Like us on Facebook and follow us on Twitter.