Brookswood residents Ray and Gisele Wiens dropped by the Old Orchard Picnic shelter in Langley's Campbell Valley Regional Park on Sunday, June 4, with a donation for the second annual Seamus Gee Stroll, held to honour the late teen.
Ray explained they have fond memories of Seamus, whom he recalls as a hard-working teenager who would do yard work for them, along with a friend.
"Saturdays and Sundays, for four hours every morning, they would work with us," doing the lawns, hoeing, and hauling branches away, Ray told the Langley Advance Times.
"Then we'd have coffee in our kitchen," Ray recalled.
"We loved to have him over."
After Seamus died in 2019, at the age of 16, his dad Mike, a Langley City resident, began holding fundraising events for the recently-opened Foundry Langley, which offers free and confidential access to mental health and substance use support for young people.
Mike also founded the non-profit Seamus Gee Legacy Project to help local students access trades programs, as well as community and school sports programs.
On Sunday, before the stroll started, Mike was cautiously optimistic turnout would be up from the first year, when 50 people took part.
"We know it's going to be more than that, this year,. which is going in the right direction," he commented.
In fact, more than 100 people took part, better than double the previous year.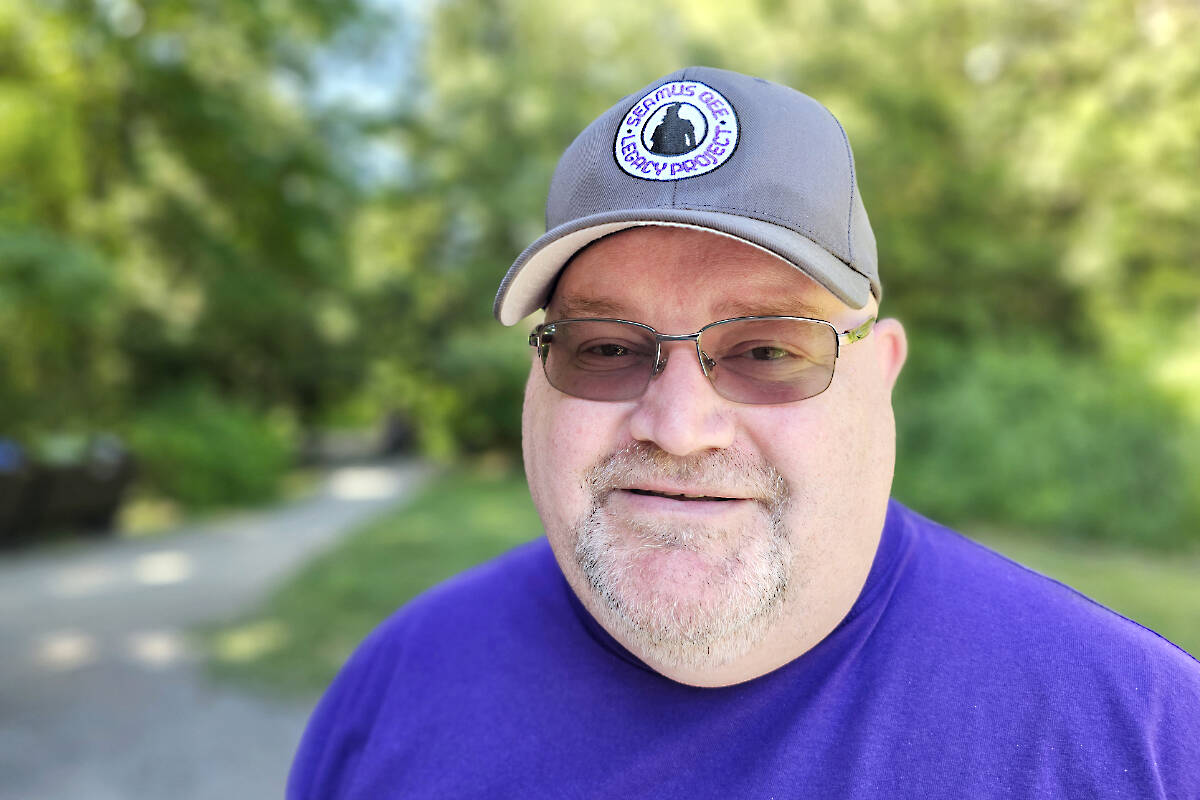 Barbara Gee, Mike's mother, and Seamus' grandmother, was impressed by what her son has achieved.
"He is marvelous in what he's doing, and I'm so proud of him," Barbara said as she signed people in.
Participants included Christine McCracken executive director of programs at Encompass Support Services Society, the operating organization for Foundry Langley, who praised Mike as a "huge supporter of Foundry Langley, and really, a partner."
Langley City Councillor Rosemary Wallace described it as a "really god cause," calling Mike an "amazing human being."
Langley Township Councillor Tim Baillie said youth services everywhere are lacking, and "the least you can do is get out there and support [Foundry] and and make sure we can try to make things a little better, especially for youth that are living rough."
More photos from the day can be viewed online at the Langley Advance Times Facebook page.
READ ALSO: Remembering his son: why a Langley City dad purchases birthday cakes for strangers
READ ALSO: VIDEO: Foundry Langley opens to provide youth health services
---
Have a story tip? Email: dan.ferguson@langleyadvancetimes.com
Like us on Facebook and follow us on Twitter.