Langley students turn homework into a community fundraiser.
Business Computer Applications students at Credo Christian High School are hosting a game night to raise funds to donate to Mackie's Place, an after school hub for vulnerable youth based in Surrey. Their goal is to raise $3,500 at the event on Friday, May 5.
Games will be family-friendly and range from Yahtzee to bubble soccer.
Lydia Driegen, business computer applications, graphic productions, and media design teacher, said her students were complaining about assignments being "busywork," so she brainstormed other ideas.
"I needed to figure out how to deliver the curriculum and, at the same time, give them a project that had meaning and amounted to something," she explained.
Lionel Doulome, Grade 12 student involved with the event, said his class wanted to be active in the community as they learned about business and fundraising.
"It helps work on our leadership and organizing skills, and it is a great way to reach out to the community and help those who are in need of it," he said.
While there were many suggestions for organizations to fundraise for, Driegen said Mackie's Place stood out to students as something they could relate to.
"A cause that spoke to them as teenagers and the high school as a whole."
She said these events are important to raise awareness of an organization and what it does for struggling young people in the community.
"It also teaches students what it takes to put on an event like planning, working as a team, getting the word out. All the things we pray that they will do more of as they become adults and contributing members of their communities."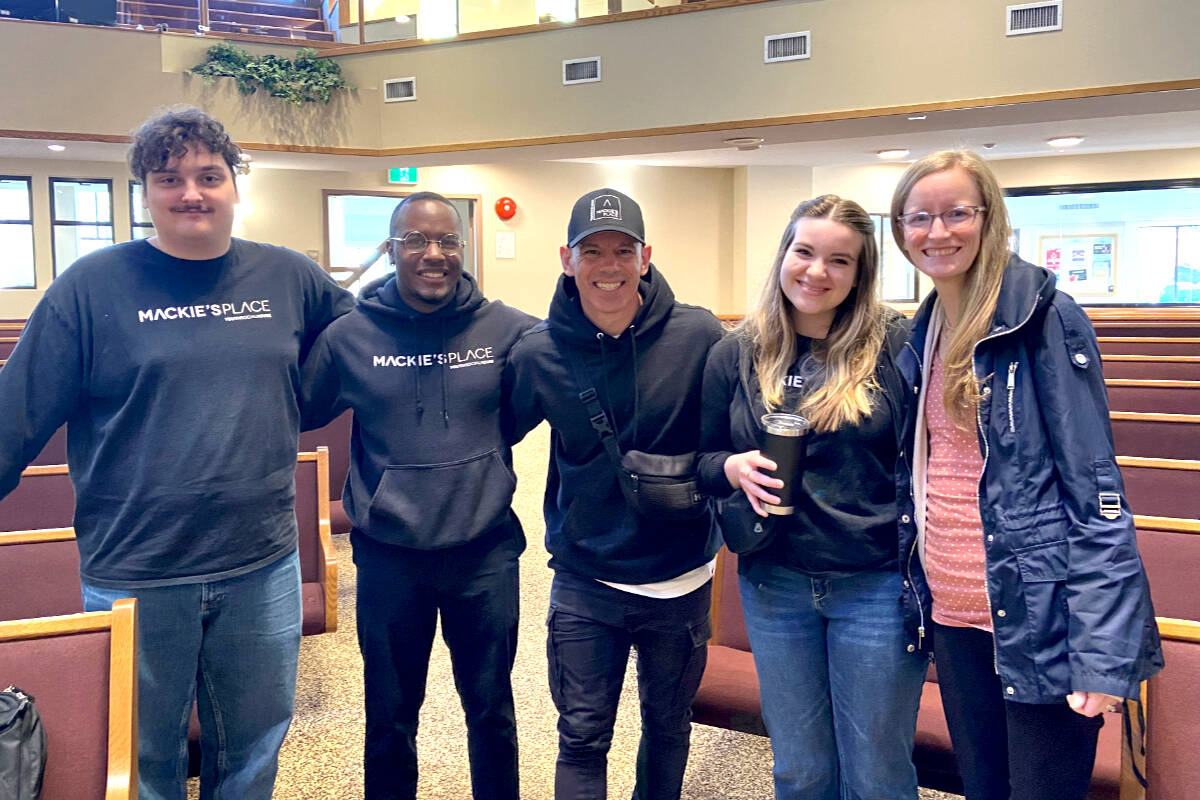 The event takes place at 5 to 8:30 p.m. on Friday, May 5 at the high school located at 21846 52 Ave.
Open to the public, people are encouraged to bring friends and families and sign up their teams in advance at https://gamesnightfundraiser.wordpress.com/tickets/. Tickets are $10 per person, or $5 for those under 150 cm who cannot play bubble soccer.
For those who unable to attend the event, people can still donate to the fundraiser online at https://mackiesplace.kindful.com/campaigns/1082207?team_donate_id=99351.
Have a story tip? Email: kyler.emerson@langleyadvancetimes.com
Like us on Facebook and follow us on Twitter.