Kwantlen First Nation artist and author release a new book today with inspiration from their teachings.
The Girl Who Loved The Birds is the third in a series by award-winning Kwantlen First Nation author Joseph Dandurand. The latest book comes after his The Sasquatch, the Fire and the Cedar Baskets, and A Magical Sturgeon.
Its beautiful illustrations are by Kwantlen artist Elinor Atkins, a graduate of Langley Fine Arts School in Fort Langley.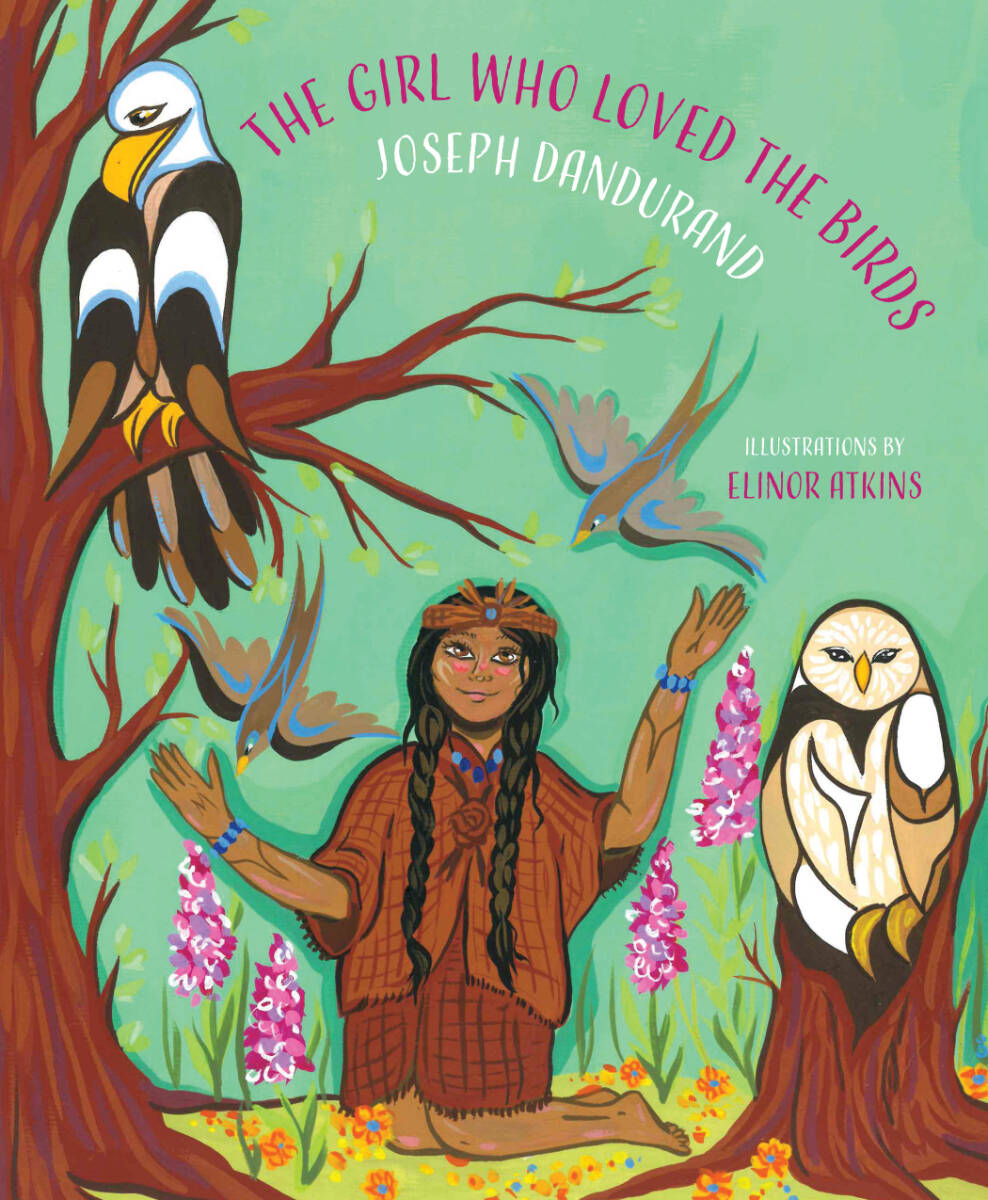 The story is about the life of a women, from girl to Elder, and begins with a young girl who spends time helping the birds she encounters in the forest.
"You should always give something back to the world, even if it's a few sticks for the small birds and their nests," Dandurand explained.
Throughout the girl's life, she continues to care for the birds in the forest. In in last visit, the birds provide her comfort and guidance as the Creator takes her to the other side.
"We have simple teachings in our culture. This story is one of them."
Atkins said her home and growing up on Kwantlen and being connected with the land and creator inspired her for the book's illustrations.
She also took inspiration for specific pieces such as the cedar rose pin the girl wears on her chest, which was inspired by their Elder Hazel.
"She is a beautiful cedar weaver and a knowledge keeper within Kwantlen. I remember making cedar roses with her as a little girl."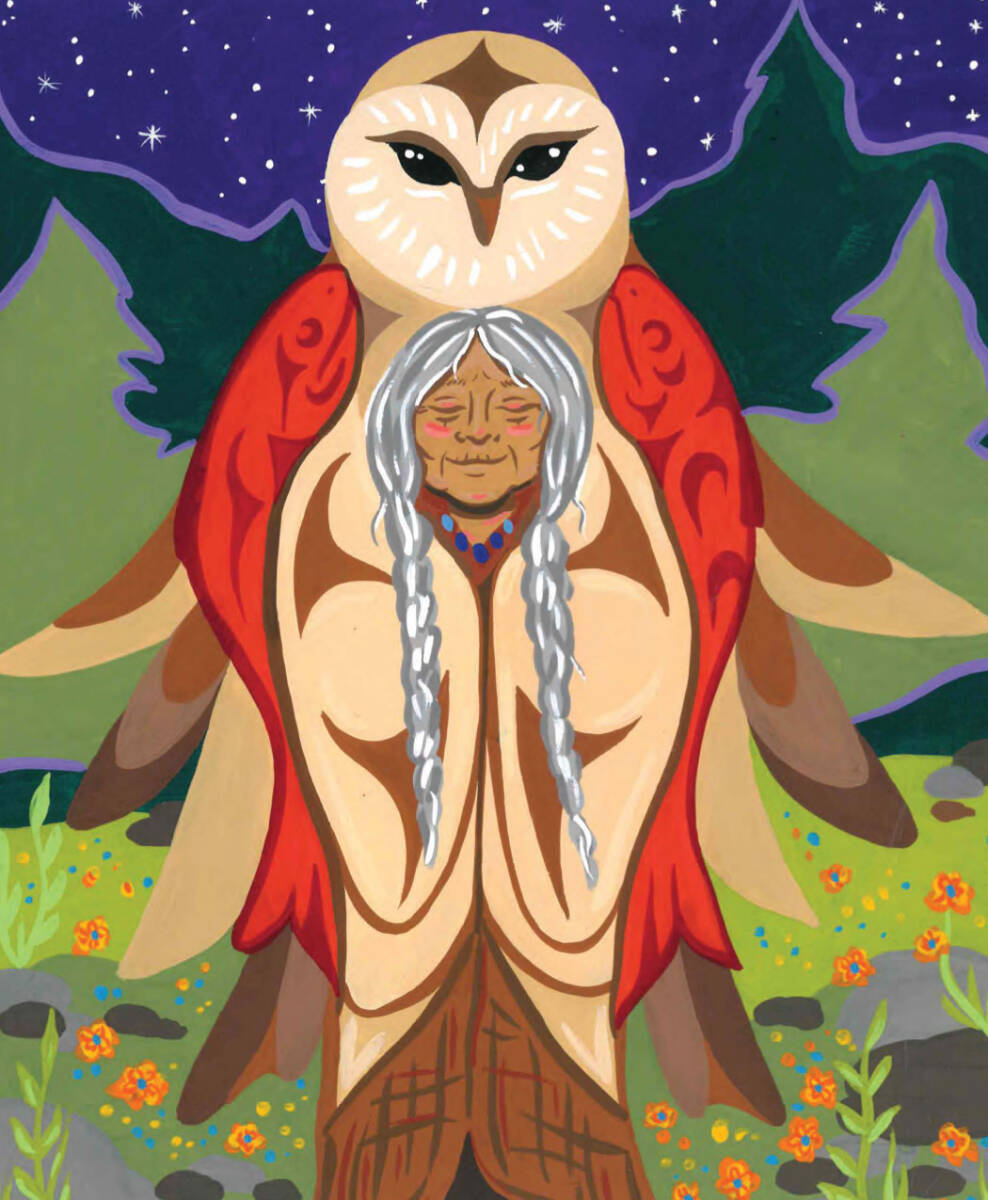 Her cousin Car Andres was also inspiration for a cedar headband, a talented artist from Katzie First Nation.
Working on the book was particularly special for Atkins because her traditional name means "the first bird to sing in the morning."
"So, when I received the transcript for this book and realized it was about a girl and her connection with the birds, I immediately saw myself within the story," Atkins shared.
Dandurand said he's working on a new book of poems, and is up at 5 a.m. every day to write. He's always thinking of a new project as one finishes.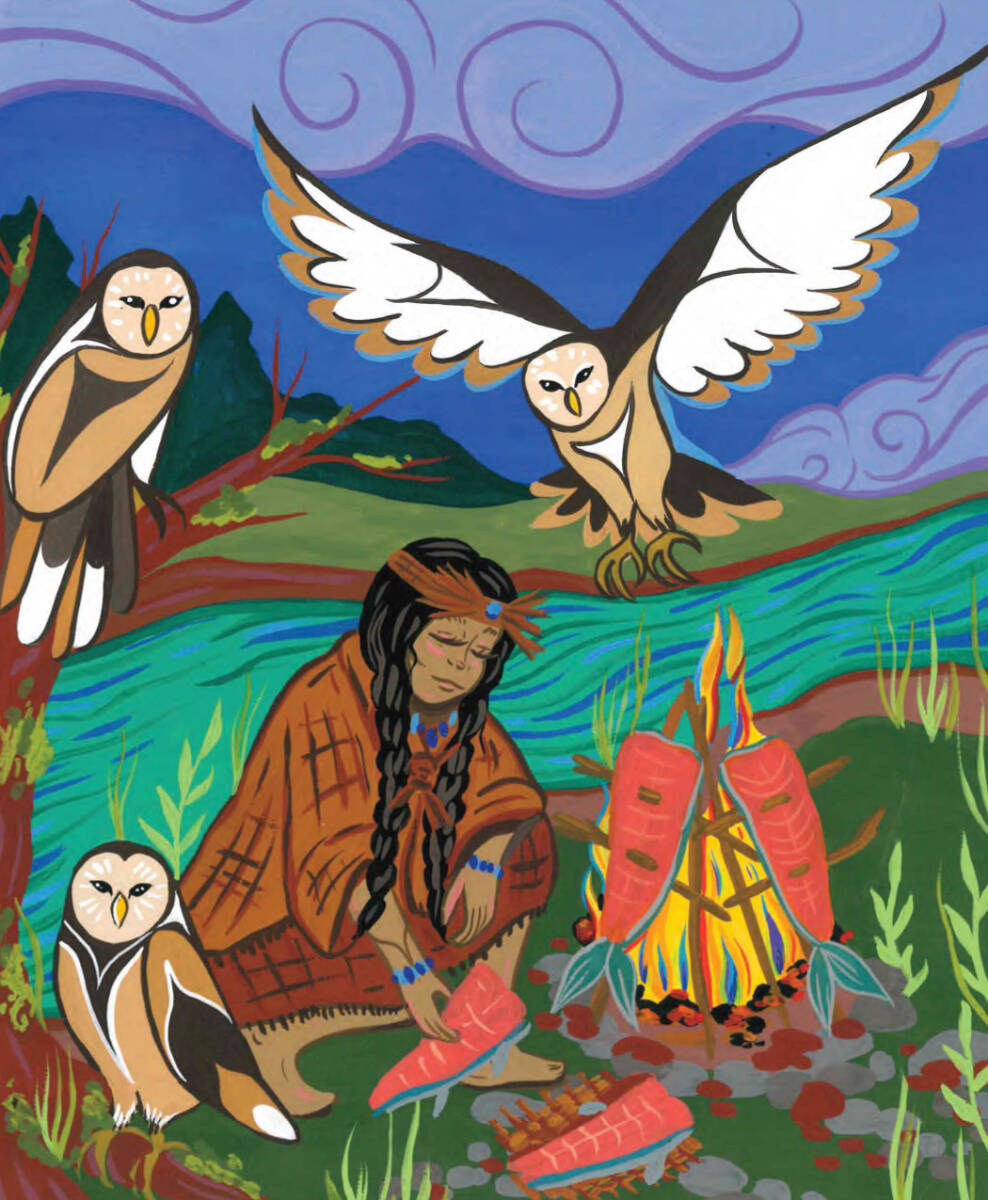 A highlight for him was to work with Atkins again. Previously, she had done cover art of an owl for one of his poetry books, and they have collaborated several times ever since.
"I am very thankful for him providing opportunities for me as a young Indigenous artist," she said.
For more details about the book or to order it, people can visit https://harbourpublishing.com/products/9780889714441.
Have a story tip? Email: kyler.emerson@langleyadvancetimes.com
Like us on Facebook and follow us on Twitter.