Aldergrove students were sudzing cars in the sun on Saturday.
Aldergrove Community Secondary's (ACSS) dry grad committee is seeking donations for this year's dry grad event scheduled in June. To raise funds for their dry grad celebration, students and parents gathered at Aldergrove legion to wash the public's cars by donation.
Tara McIntyre, a parent of a graduating student, said the legion provided the space, water, and soap for their fundraiser. FreshCo and Save-On-Foods in Aldergrove supported the grads by providing food.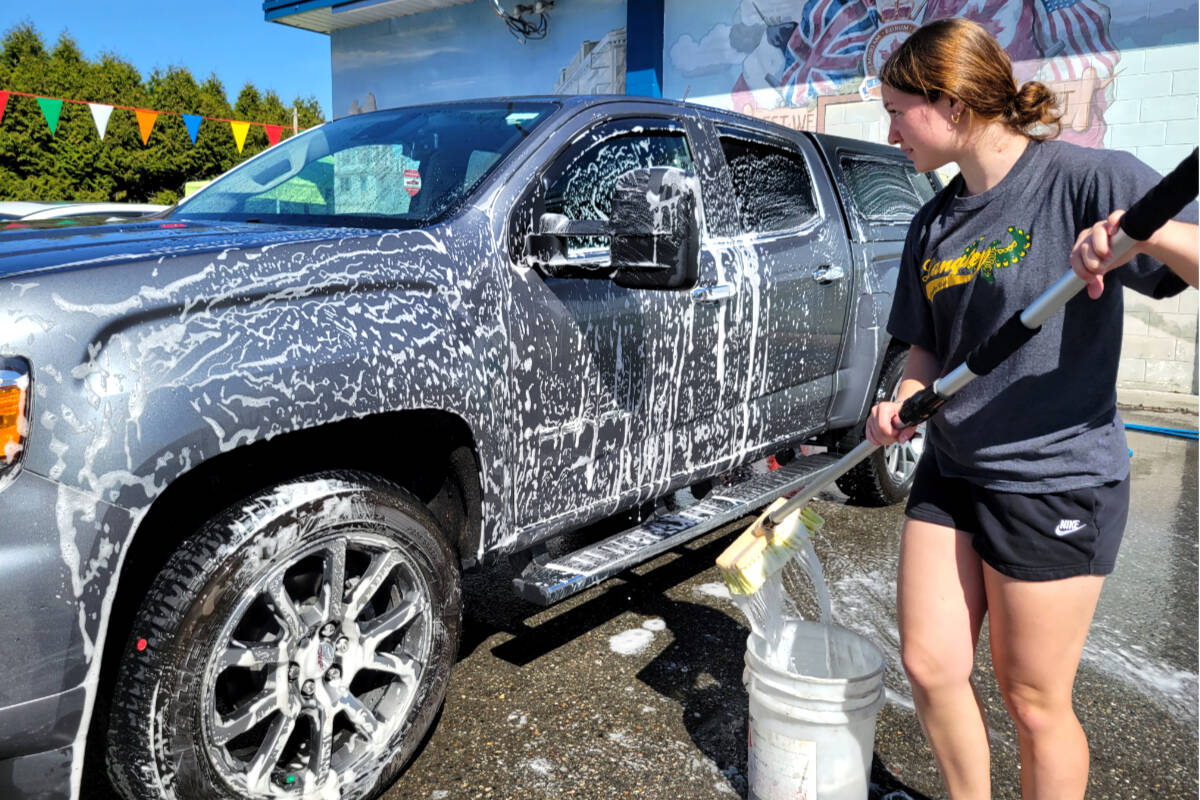 She said students pay a $30 deposit for the dry grad, and the goal is to prevent them having to pay anything more.
"The idea is that it won't cost them anymore than that, especially in today's struggle."
Katie Caines, teacher-librarian and grad coordinator this year, said the car wash was a lot of fun and a huge success last year, so the committee decided to do it again.
"Dry grad is 100 per cent parent and student driven through fundraising initiatives throughout the community," Caines said.
All proceeds will go towards the dry grad celebration scheduled for June, and to help provide a safe, inclusive, and drug- and alcohol-free after-prom event for this year's grad class.
"The idea is that we try and reduce the price as much as possible," McIntyre added.
People unable to attend the car wash fundraiser can reach out to the dry grad committee at 2023ACSSDG@gmail.com for other ways to donate.
The committee also has a bottle drive for further donations. The community can donate to the committee's account with the school's phone number 604-856-2521.
"Anything that the community can help us with is appreciated."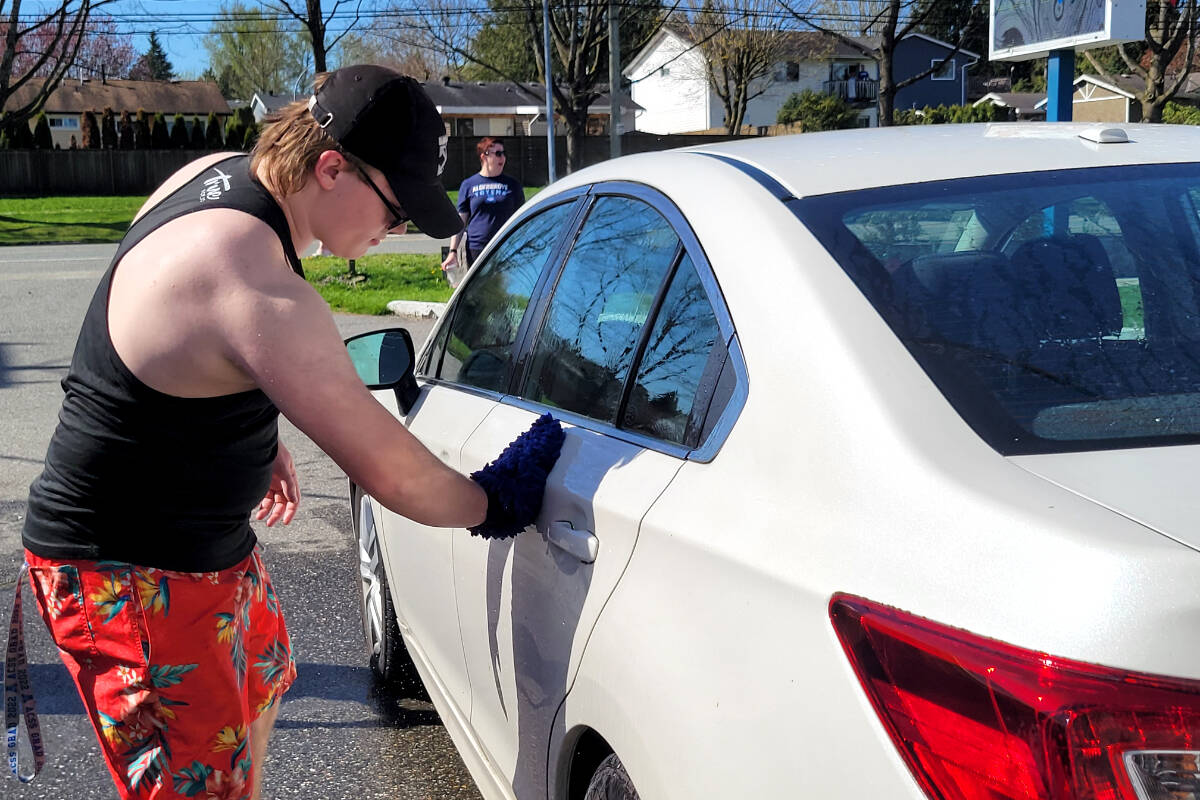 Dry grad is a longstanding tradition at ACSS and many other high schools, which is organized each year for the graduating class by a parent committee.
READ MORE: LETTER: Aldergrove high school students welcome community help with Dry Grad
IN OTHER NEWS: Family in Murrayville collecting bottles to support youth with autism
Have a story tip? Email: kyler.emerson@langleyadvancetimes.com
Like us on Facebook and follow us on Twitter.