Grade 12 students are raising funds for their upcoming dry grad celebration.
Walnut Grove Secondary (WGSS) grads are washing cars by donation on Saturday, May 27 from 9 a.m. to 3 p.m. at the school.
Laila Vaissade, Grade 12 student from Walnut Grove, said the graduating class decided to do a car wash because everyone would be able to enjoy it.
"It won't feel like a chore, and the entire grad class will participate," she said.
Vaissade said tickets for dry grad are about $90 per student, so the grads are hoping to lower the price they each pay to about $50 each.
"Dry grad is important because it's the last time that we all get to spend time together as our whole class, because we don't spend a lot of time as a whole grad class together since it's such a big crowd [of 450]," she explained.
Ryan Moore, Grade 12 student from Walnut Grove, added that while they don't all know each other, dry grad would be a fun final time to see everyone.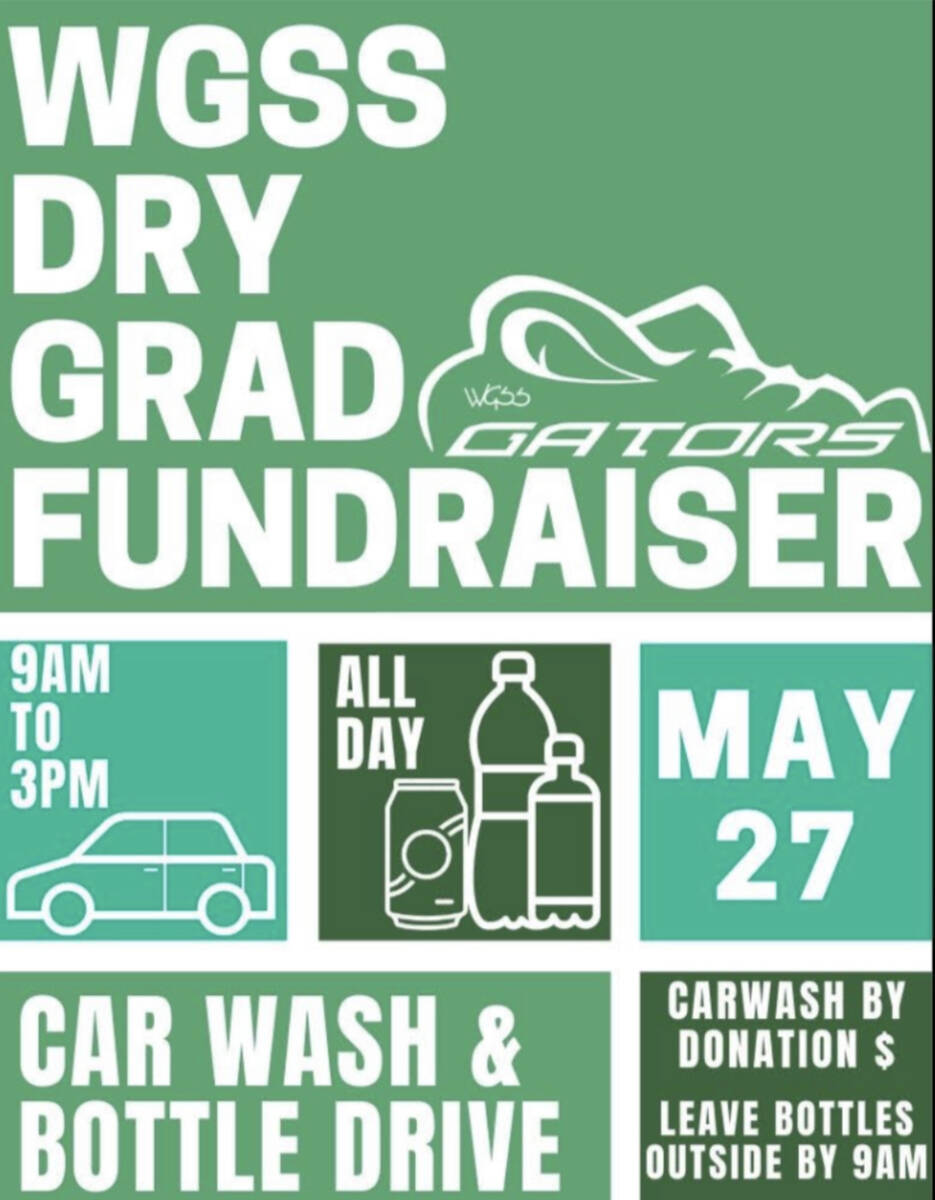 The dry grad committee for WGSS also invites the neighbourhood to participate in a bottle drive. Residents can place their bottles in bags outside their front doors before 9 a.m. on Saturday for pick up.
The cross streets for pick up are between 88th and 96th Avenue, and between 208th and 216th Street.
After high school, Vaissade plans to attend the University of the Fraser Valley to become an early childhood educator, and Moore plans to join the video production program at the British Columbia Institute for Technology (BCIT).
The public can also donate bottles to any depot on their own time to support the grads by giving the school's phone number 604-908-9597.
Have a story tip? Email: kyler.emerson@langleyadvancetimes.com
Like us on Facebook and follow us on Twitter.