Understanding how a lawyer can ease the stress of your home sale or purchase can both help you feel more confident in your decisions and protect you from any unexpected legal fallout.
"Talk to a lawyer sooner rather than later," says Michael Dupuis from CBM Lawyers in Maple Ridge. "Lawyers can provide a variety of important information that may be beneficial whether you're buying or selling. We can provide advice prior to you even speaking with a realtor and especially prior to you removing subjects."
Lawyers can perform due diligence property searches, assist with reviewing a strata's building and parking restrictions, investigate Property Transfer Tax implications and note potential GST-related issues before they arise. Lawyers can double-check potential obstacles with your transactions, and review contracts and paperwork, alleviating any stress about overlooking the fine print before signing, or at least before removing subjects.
What can a lawyer provide that other advisors can't?
Real estate agents, bankers and other professionals all play a role in helping you with your real estate transactions. They help make the deal, which the lawyers then help complete.
In other words, they help you start the marathon and lawyers help you cross the finish line.
Lawyers collect and receive information and instructions from these professionals and other agencies, then organize it for you to review and sign.
"We aim to be as thorough as possible when reviewing and processing your paperwork and contracts, and ensure you're as fully informed as possible on every aspect of the deal," Dupuis says. "Our priority is to see your real estate transactions complete."
Notary or Lawyer? What's the difference?
Both Lawyers and Notaries can represent people with their real estate transactions. Both provide legal services in non-contentious, non-litigious matters where people involved are in agreement. Lawyers, though, are additionally licensed to give advice on contentious and adversarial issues, where disagreements need to be resolved.
It's also commonly believed that notaries are cheaper than lawyers, but that's not always true. People can describe their quote a bit differently, so be sure to ask and clarify as needed. Shop around, explain your situation and get a detailed quote before deciding who's best-suited to your specific needs.
What's a lawyers role in a real-estate transaction?
Short answer? Paperwork and lots of it!
Long answer…
Collecting information from you.
Receiving and reviewing your contract, either as part of your due diligence review prior to signing or removing subjects or after you've removed subjects – or both.
Receiving instructions from your realtor.
On purchases, receiving instructions from your lender and coordinating funding; on sales, obtaining a payout statement from your lender.
Reviewing and preparing documents.
Collecting strata and Insurance Information.
Preparing and reviewing final documents for the transaction.
Overseeing the signing of final documents.
Keeping you informed and educated throughout the process and providing advice as required.
Completing your transaction and reporting to you, your realtor and lender.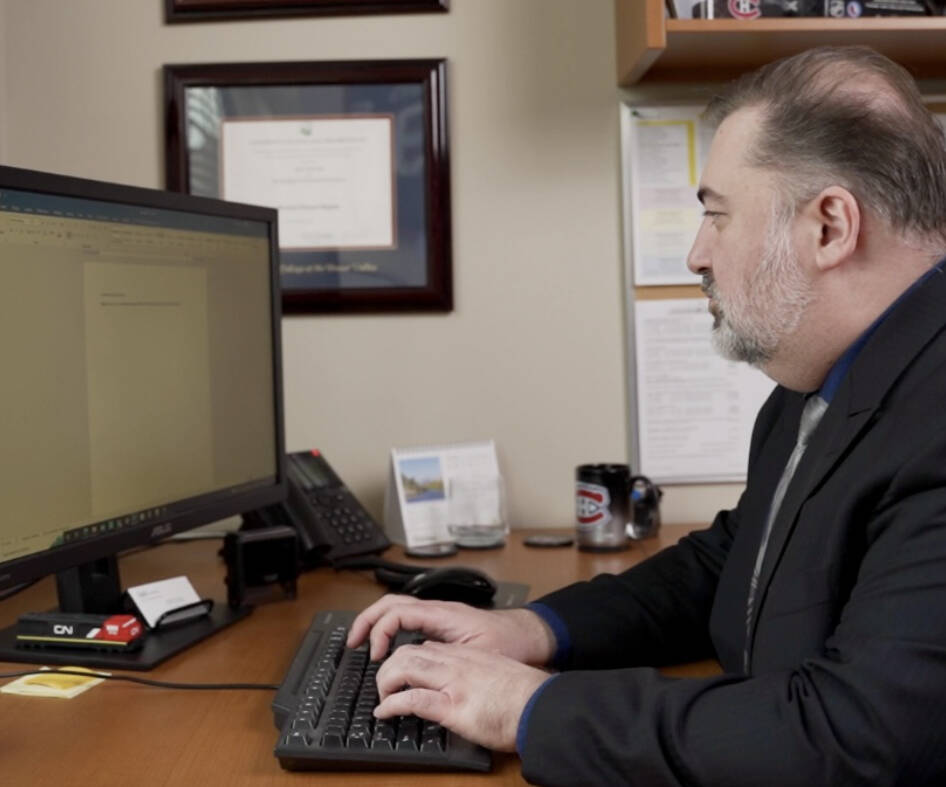 Final thoughts from Michael:
Get everything into your lawyer ASAP. "Lawyers need (ideally) three to four weeks to ensure everything is handled properly and on time."
If there's anything unusual in the transaction, be sure to inform your lawyer. If there's an urgent change in circumstances of any kind, let your lawyer know immediately – they may be able to help!
Final legal documents for real estate sales and purchases have to be signed in person! They cannot be e-signed or docu-signed, so plan accordingly.
For more information reach out to CBM's Real Estate Lawyers team by phone: 604-256-5936, email: info@cbmlawyers.com or online at cbmlawyers.com.