Langley Registered Hearing Instrument Specialist Kim Galick didn't choose her career. In fact, says the founder and CEO of Ears Hearing Clinic, "the career chose me."
After initially planning to enter the legal field, a receptionist job at a hearing clinic changed her course. Kim then spent 20 years working in a clinic where the owners valued each customer who walked in the door, and that experience has shaped her journey every day since.
"Ten years ago, I opened Ears Hearing and I've loved every minute of it!" Kim says. "I love helping people and I love helping people hear."
Like the mentors Kim trained with, she and Noella, her Administrative Assistant, treat everyone who walks in the door like a member of the family.
"We are different from other clinics because we are fully invested in the needs and success of our clients," Kim says. "I hope that when they visit our clinic, we can make them feel at ease. We take the time to listen to our clients' needs and answer any and all questions,"
In addition to helping clients select the right hearing aids, Kim says it's also about providing exceptional follow-up care and service.
"Hearing aids are not an overnight success. They take a lot of time and patience to be successful. The secret that keeps our customers coming back is our staff. That's not something you can get anywhere else," she explains.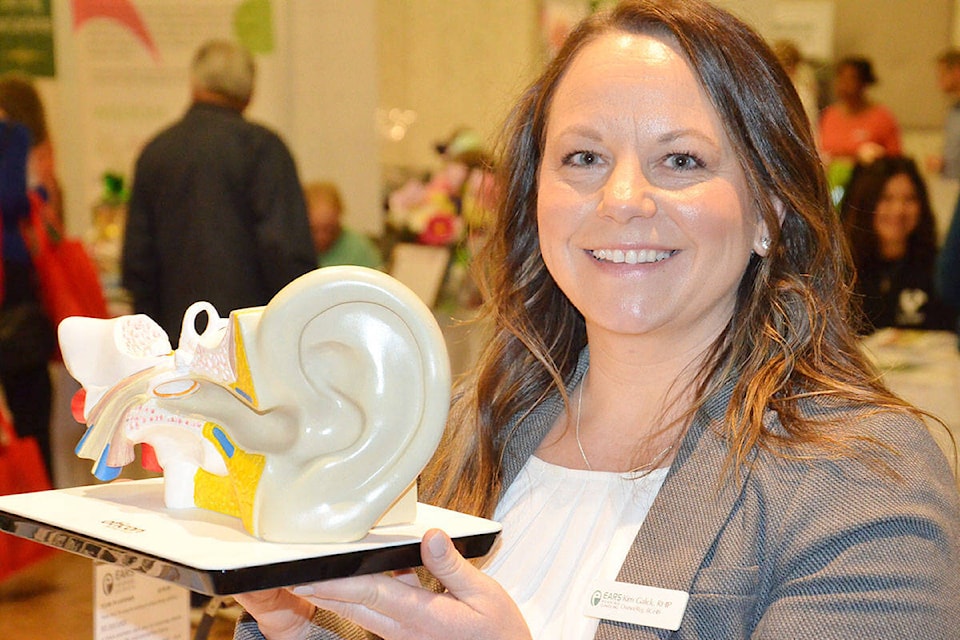 Personalized recommendations based on your hearing life
Ears Hearing Clinic's "Flex Forward Program" is unique in the Langley area and provides personalized recommendations for clients' hearing needs.
"This program has revolutionized the way we deliver hearing care. You'll love the experience," Kim says. "This is a real-world assessment that extends the hearing test outside of the clinic and into your daily life where you live, work and play. You experience how hearing aids perform in your day-to-day life, and without the pressure of making an instant decision or financial commitment."
During the two-week assessment, the hearing aids collect and store information about the environments you frequent. The data is then assessed to determine which technology is right for your unique needs.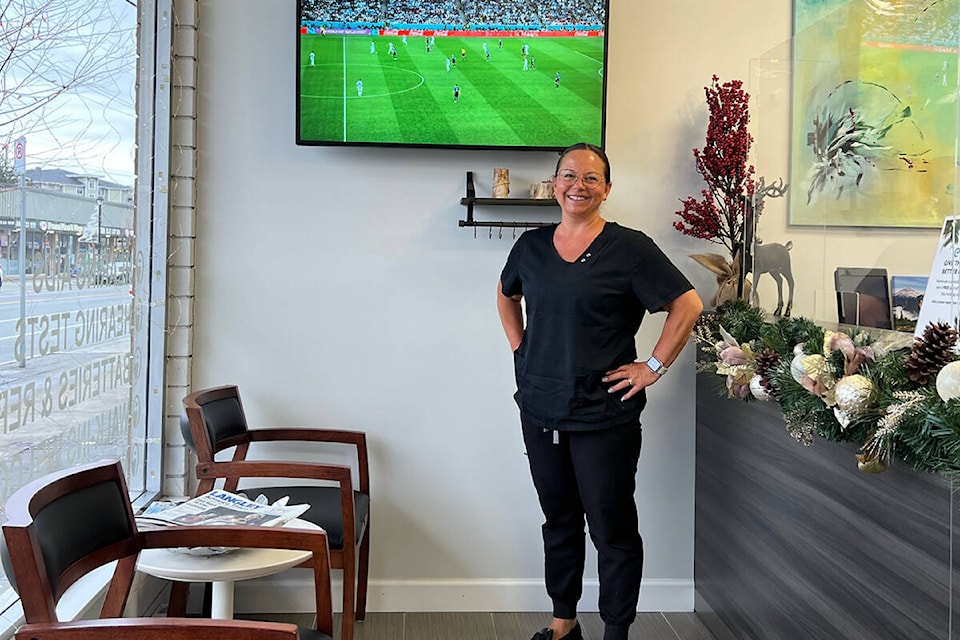 'It's such a relief to be able to hear again'
Referrals from friends led Pauline and Keith Worsley-Brown to Ears Hearing Clinic, and after a thorough consultation and evaluation of the results, Kim prescribed appropriate hearing aids.
"We were impressed by Kim's experienced and knowledgeable advice, delivered in a friendly and caring way. She and her staff make us feel like family," the two say. "She is always ready to perform further adjustments to ensure that we have optimal performance from the devices. It's such a relief to be able to hear again. We would definitely recommend EARS to anyone looking for restored hearing while supporting a local family-owned business."
For a free hearing consultation, call Kim Galick at Ears Hearing Clinic, 604-427-2828 or email: info@earslangley.com. Find Ears Hearing at Unit C 20568 56 Ave. in Langley, online at earslangley.com and on Facebook.