Amidst the bustling holiday preparations, Willowbrook Shopping Centre is hosting its eighth annual after-hours charity event Nov. 21.
The exclusive Jingle Ball evening is not only about great deals – though you'll definitely find those! – but also creating a memorable community experience in support of Big Brothers and Big Sisters of Langley.
"Kickstart your holiday, while shopping for a good cause," says Nicole Lotz, marketing director for the Willowbrook Shopping Centre.
On the menu from 6:30 to 9:30 p.m. are refreshments, prizes and promotions, plus the highlight of the night: a live musical performance by the multiplatinum, Juno- and Grammy-winning pianist Chantal Kreviazuk, whose music will set a harmonic backdrop for the evening.
Thanks to site-wide liquor licence, the Cocktail Bar and Wine Bar invite attendees to unwind with their preferred beverages while relishing delectable bites to tantalize your taste buds. It's the perfect setting to mingle with friends and family while browsing for the perfect gifts.
But the allure of the night extends beyond shopping and sipping exquisite drinks. The evening's $20,000 in prizes includes a fantastic trip for two provided by Air Canada, and the 50/50 draw will put you in the running for a grand cash prize.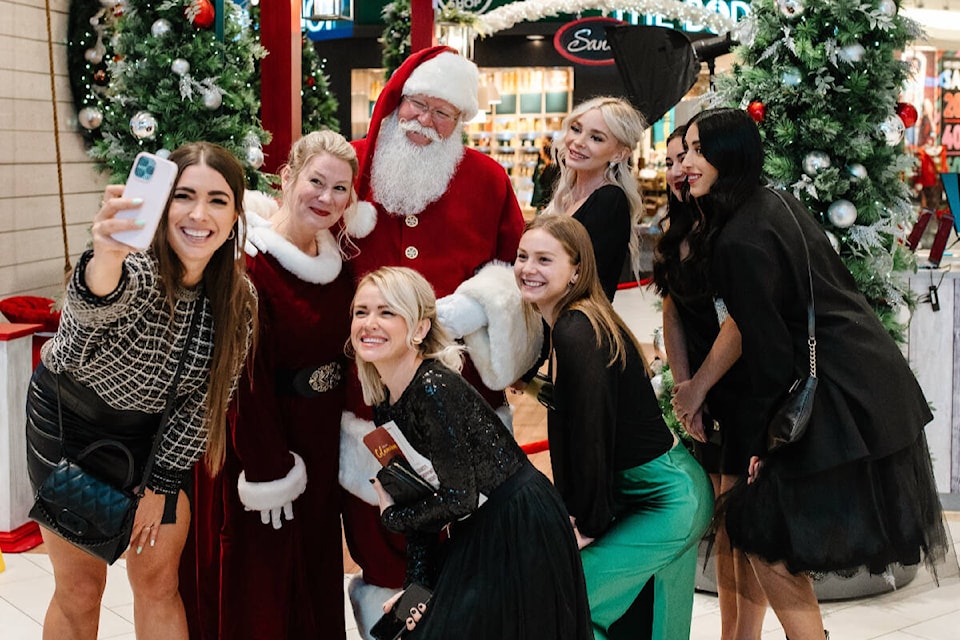 You'll also be eligible for your own gift: With any purchase of $250 or more at any retailer in the Willowbrook Centre, receive a $25 gift card, while supplies last.
Holiday shopping and community giving
While the Jingle Ball is the perfect opportunity to enjoy a magical evening and start your holiday shopping, at its heart is the chance to make a real difference in the community.
As you immerse yourself in the cheerful ambiance, remember your contributions go a long way, letting Big Brothers and Big Sisters of Langley support local children and families with mentoring relationships and programs that help youth achieve their dreams.
Open to all, this charity fundraiser raised $50,000 last year. Purchase your ticket online here for just $25, and be part of something even bigger. Note that minors must be accompanied by a guardian.
Mark your calendar for a night filled with shopping, music and giving back – the perfect way to kick off your holiday celebrations! Learn more at shopwillowbrook.com