For many Canadians, a trip to the Vimy Ridge Memorial or Juno Beach Centre becomes a defining memory of a European visit – the opportunity to pause and reflect on the sacrifices of many who came before us.
At museums and battlefield memorials at Vimy, the Somme or Passchendaele, we can follow, however briefly, in the footsteps of Canadian soldiers who fought through Europe in the Great War. And the Trail of the Caribou, six battlefield memorials in France, Belgium and now Turkey, commemorates Newfoundlanders' accomplishments, contributions and sacrifices during the First World War.
A generation later, Canadians would return to France, landing with their Allied counterparts on the beaches of Normandy. For their descendants, the lasting impacts of the events that followed can be felt and honoured, if never truly understood, at the museums and memorials honouring their sacrifice.
A respectful tour of these storied locations can help us connect in a meaningful way to this history, and to family.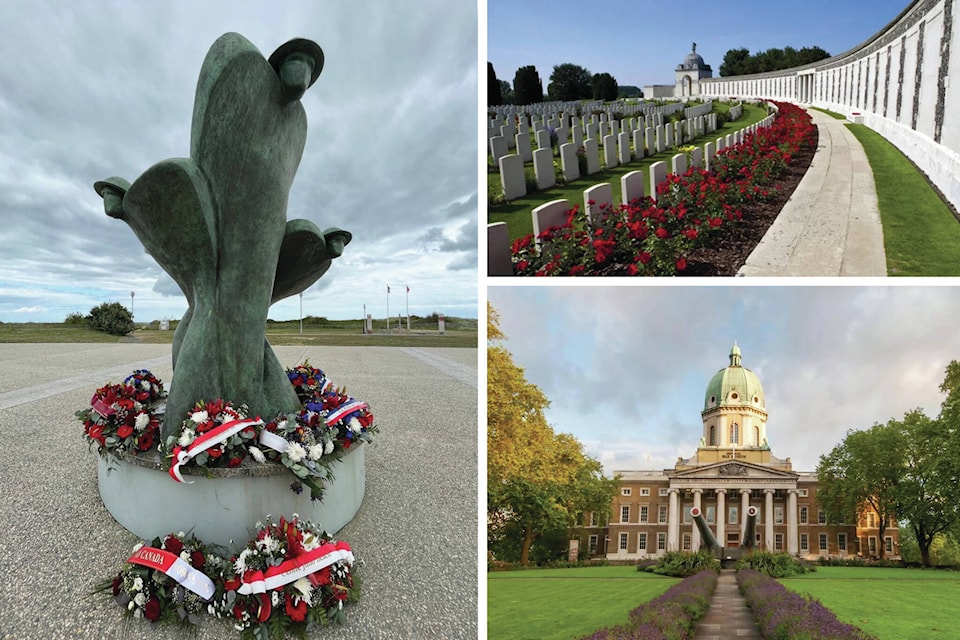 "Amateur historians, non-history buffs and educators alike often find a tour to this region offers meaningful and engaging opportunities for learning more about our world history," says Pety Carvalho, from Expedia Cruises in Langley. "It's a pilgrimage of remembrance, to walk in the footsteps of our soldiers who left their mark of service and sacrifice in the cause of freedom."
Through self-guided tours or organized offerings, you can travel to the front lines, explore the locations and hear the stories of epic battles and the men who fought them.
"Whether you're fascinated by history, heritage or both, you can trace the steps of army officers, privates and prisoners, but also of parents, grandparents and great-grandparents through some of the most notable sites.
"At Expedia Cruises, we share a deep appreciation for those who have served in the military for Canada, the U.S. and elsewhere and we look forward to planning your journeys of remembrance," Carvalho says.
For veterans and serving or retired members, discounts on particular offerings are also available. In addition, Canadian and American military personnel can choose from more than 500 itineraries and receive an onboard credit of up to $250 per stateroom when booking a new Holland America or Princess Cruises cabin with Expedia Cruises – be sure to check with your travel professional to learn more.
To start planning your visit, go to expediacruises.ca or chat with your local expert at 604-882-8000 or in person at #102 - 23160 96th Ave, Langley.
To keep up on the latest deals and travel news, follow Expedia Cruises on Facebook or on their website, expediacruises.ca/en-CA/101020.