A four-vehicle collision sent a sedan skidding into a house in Yorkson Tuesday morning.
Emergency crews were called mid-morning with a report of a vehicle hitting a house in the area of 202B Street and 82A Avenue.
"We found a vehicle into the deck of the home and three other vehicles rear-ended on the hill here," said Township fire department platoon captain Doug Simpson.
Crews checked out all those in the various vehicles that were involved in the crash.
"No injuries reported by all occupants of the vehicles," he said.
The weather is considered the primary factor in the cause.
"Just the snow and icy conditions," Simpson said.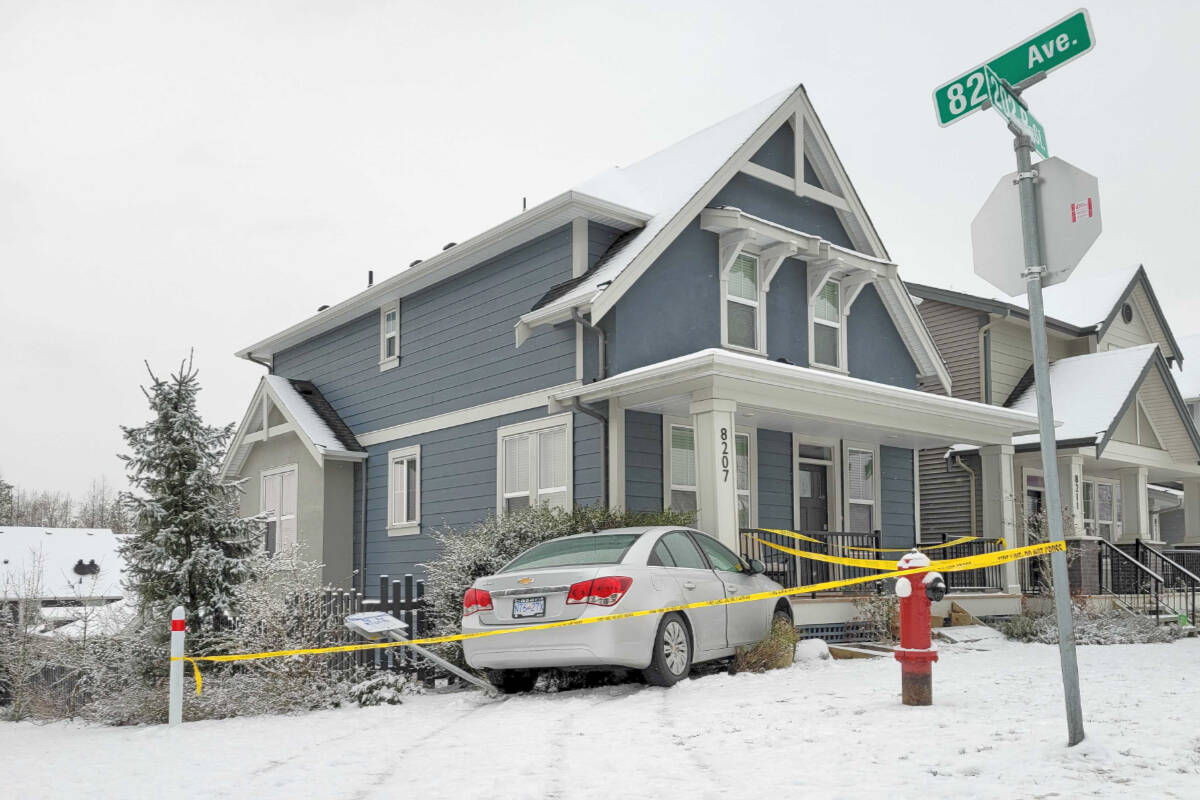 There were reports of vehicles in ditches and at least one rollover in the community.
Since about 7 a.m. Tuesday, Township crews responded to 12 vehicle calls, noted Kevin Snowden, assistant Township fire chief.
"I don't think any of them, that I'm aware of, have been very serious," he added.
Snowden encouraged people to slow down and drive with caution during winter road conditions.
"Typical situation – when the weather's cold and we get a little bit of snow, the roads get pretty slick," he said.
READ ALSO: Flurries fall on Lower Mainland overnight with snow expected to continue
Langley RCMP Cpl. Craig Van Herk said the police were kept busy Tuesday morning responding to calls due to the road conditions. Legally people are required to adjust their driving to circumstances regardless of speed limits on a give roadway.
"It's important to remember that regardless of what the weather is when the weather changes, we need to change along with it, and our driving habits have to be based on what the weather conditions are," he noted.
READ ALSO: Langley Township council mulls plan for clearing snow off major sidewalks
---
Have a story tip? Email: news@langleyadvancetimes.com
Like us on Facebook and follow us on Twitter.