The house that was the subject of a police standoff after a report of shots fired Monday night burned to the ground over night, and one man is in custody.
At approximately 2:15 p.m. on Monday (May 22), Chilliwack RCMP officers were called to the home on the corner of Queen Street and Knight Road to a report of a distraught man with access to several firearms.
General duty officers along with the RCMP's Emergency Response Team attended where the man was inside the house.
At 7:45 p.m. the incident escalated when gunshots were fired at police, resulting in residents in more than a dozen homes being told to shelter in place and stay away from exterior walls.
Negotiations and efforts to reach a peaceful resolution continued for several hours until after midnight when a 29-year-old man was taken into custody.
The house went up in flames around midnight and the fire was out about an hour later, according to a resident who lives next door. The house was completely destroyed by fire.
Firefighters were back on the scene before 9 a.m. Tuesday dousing hot spots, and they reportedly found shell casings at the scene.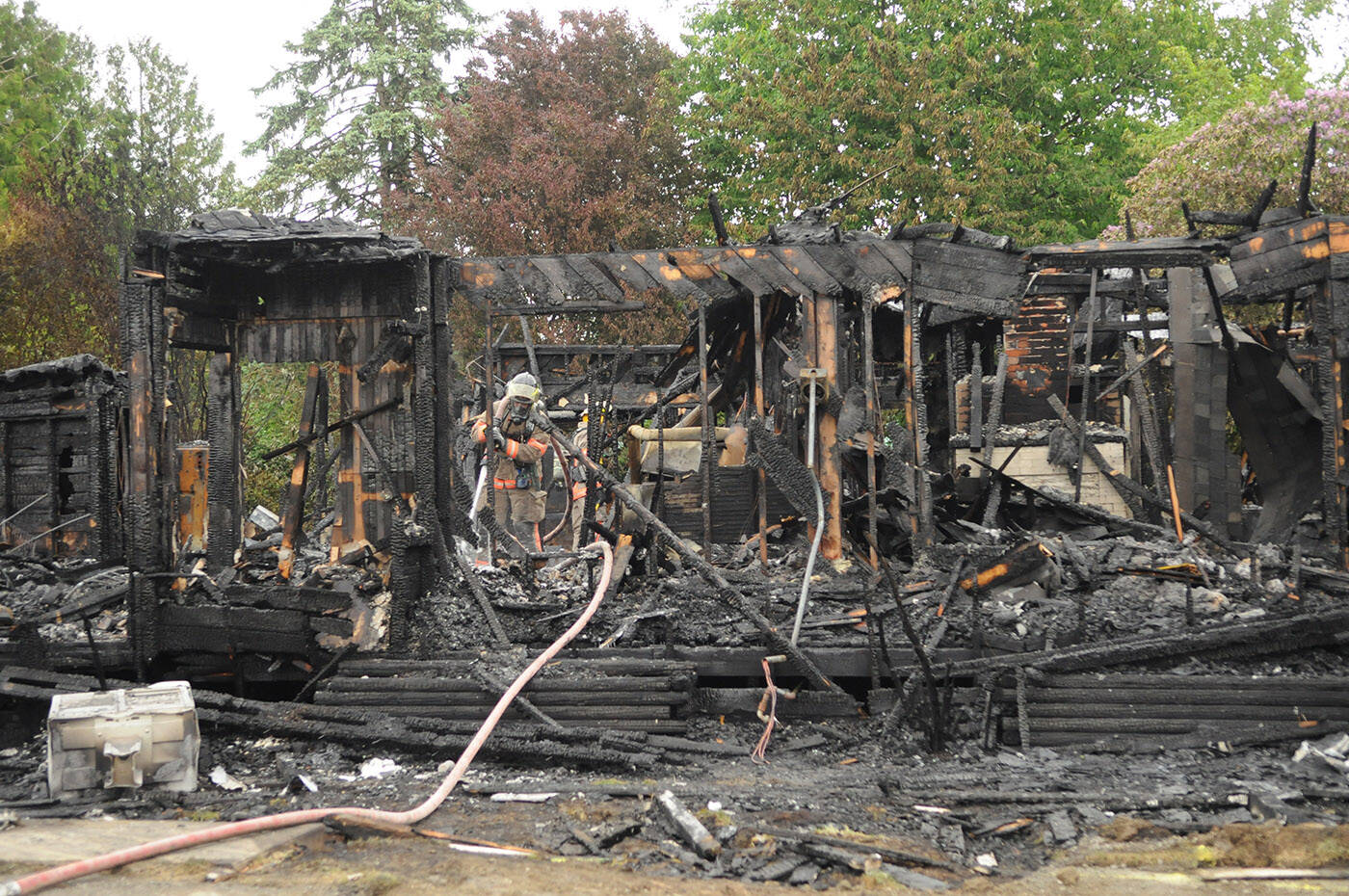 Chilliwack RCMP Tweeted about the incident after 8 p.m. on Monday.
"Chilliwack RCMP are on scene at a high risk police incident involving shots fired, " the Tweet stated. "Residents in the area of Knight Rd near Melville, Queens and Downes are asked to shelter in place and stay away from external walls. Do not post photos of police on social media. More to follow."
In a Tweet at 12:51 a.m. Tuesday, police said the incident concluded and residents could leave their homes.
"This incident was a very dynamic, high risk situation for all those involved," Chilliwack RCMP spokesperson Sgt. Krista Vrolyk said in a press release. "Victim Services is available to anyone in need of support and we will be working with residents in the area over the next few days to ensure that they are aware of the services available."
"This incident serves as a reminder of the dangers of police work. Discipline, teamwork and a high degree of expertise and training by members of the Lower Mainland Integrated Emergency Response Team and our frontline members, allowed this incident to be resolved safely without significant injury."
Update: The police incident on Knight Rd in Chilliwack has now concluded. Residents in the area can once again leave their homes. The Chilliwack RCMP thank all residents in the area for their patience and cooperation. Further updates to follow.

— Upper Fraser Valley RCMP (@UFVRD_RCMP) May 23, 2023
---
Do you have something to add to this story, or something else we should report on? Email:
editor@theprogress.com
@PeeJayAitch
Like us on Facebook and follow us on Twitter.