A stretch of Telegraph Trail in Langley near the Trans Mountain pipeline project will be closed for "approximately three days" likely within the next week, a spokesperson for the company advised on Tuesday, May 30.
In response to a Langley Advance Times query, the company said "trenchless crossing work continues in the area, with the pullback of the pipe expected within the next week, subject to change."
A definite date hasn't been set yet.
"For the pullback, we will need to close Telegraph Trail [near 80th Avenue] for approximately three days. There will be signage in the area for the closure, and the public will be notified."
Trenchless construction creates underground tunnels that permit a pipeline or conduit to be installed within the tunnels, without affecting the surface.
READ ALSO: VIDEO: Road restrictions result of second sinkhole next to pipeline construction
Traffic near the trenchless pipeline work on 240th Street between 80th and 72nd Avenue was restricted to one lane of alternating traffic back in early May after a second sinkhole was discovered.
At the time, Langley Township Councillor Rob Rindt said when the first sinkhole was discovered, on one side of the road across from his family farm, Trans Mountain told him he didn't have to worry.
Then, a second sinkhole was discovered on the other side, "on my property," Rindt said.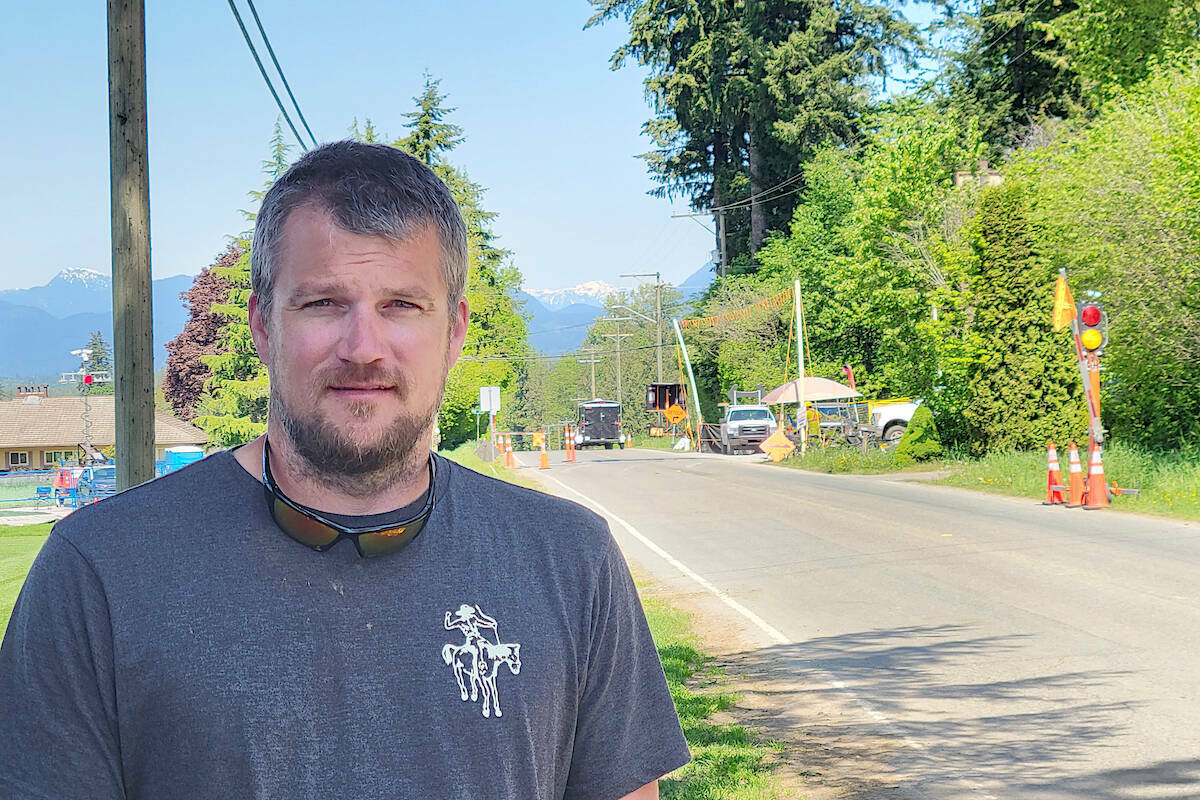 On May 18, Langley Township issued an online update to say temporary repairs had been completed and traffic was back to two lanes.
"Permanent repairs will be undertaken once Trans Mountain expansion work in the area is complete," the Township statement said.
Trans Mountain said at times "there may be brief delays with single lane alternating traffic for equipment delivery."
"The street continues to be monitored and if necessary, further adjustments will be made to ensure the safety of the public and crews," the spokesperson said.
Once complete, the pipeline, running through Langley and other areas of the Lower Mainland, is expected to triple the amount of oil products shipped from Northern Alberta to a refinery and terminal in Burnaby.
READ ALSO: Construction of Trans Mountain Pipeline underway in Langley
READ ALSO: Trans Mountain pipeline construction costs balloon again, this time to $30.9B
---
Have a story tip? Email: dan.ferguson@langleyadvancetimes.com
Like us on Facebook and follow us on Twitter.