A drug user set off smoke detectors and triggered water sprinklers at the Holiday Inn Express around 2 p.m. Sunday, Aug. 28, police said.
At least seven Langley RCMP vehicles were called to the hotel at 8750 204 St.
Officers cordoned off the parking lot, and one man could be seen in police custody, in handcuffs.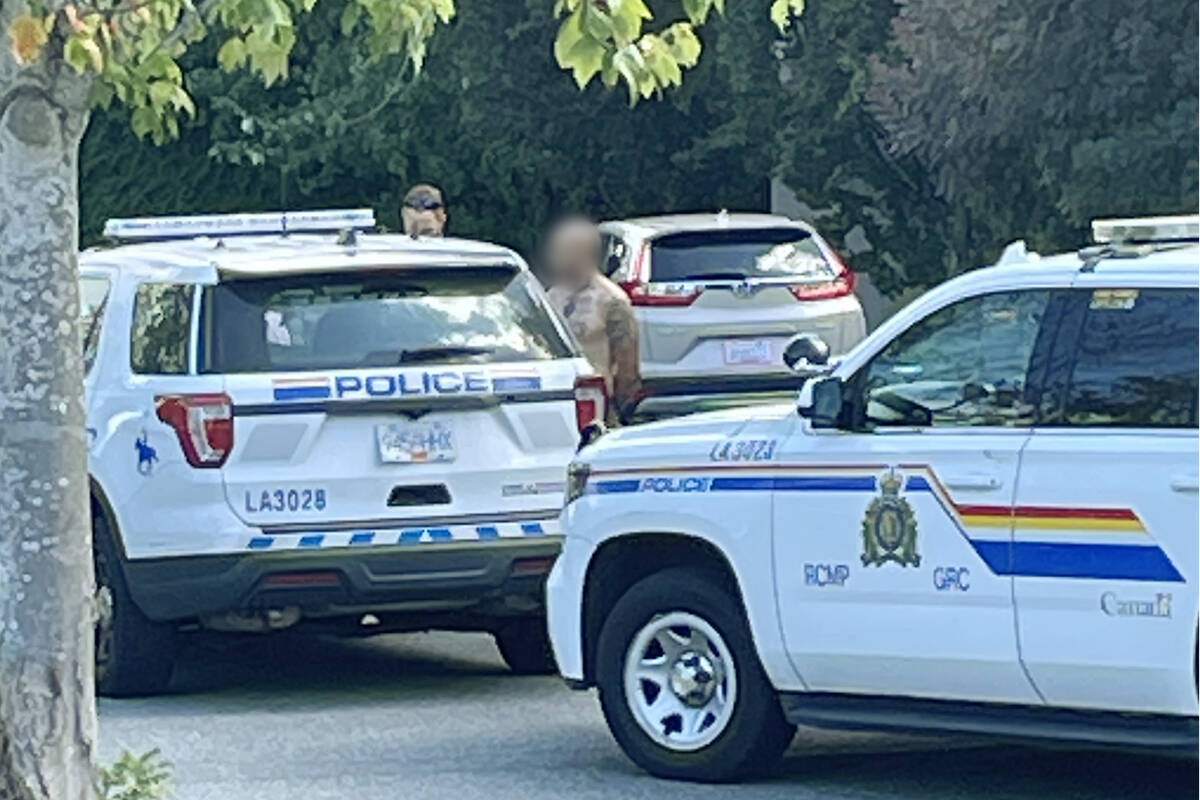 Langley RCMP said a 37-year-old man was arrested for public mischief.
The Langley resident is scheduled to appear in court on Nov. 2.
The hotel suffered an undetermined amount of damage as a result of the sprinklers.
READ ALSO: VIDEO: RCMP, ERT in standoff at Langley home
READ ALSO: Drugs, knife found in secret compartment after Langley RCMP traffic stop
---
Have a story tip? Email: news@langleyadvancetimes.com
Like us on Facebook and follow us on Twitter.