Rosa Huber doesn't know it yet, but her oldest child Walter wasn't entirely truthful when he offered to store her 1970 Mercedes 280 SE convertible at his Peachland home to shelter it from the elements.
For Rosa's 90th birthday, in December, Walter will present his mother with her completely restored car, which was billed as the "million-dollar Mercedes" when it was shown at the R.E. Mountain Secondary School (REMSS) "cruise-in to summer" car show and fundraiser presented by Langley Chrysler at the Willoughby school on Saturday, June 3.
That's because the rare model could expect to command more than $1 million at auction, according to the Lower Mainland company that restored Rosa's Mercedes to its original factory condition.
"Because it's so rare," Walter explained.
"It's one of the last hand-built cars [by Mercedes]."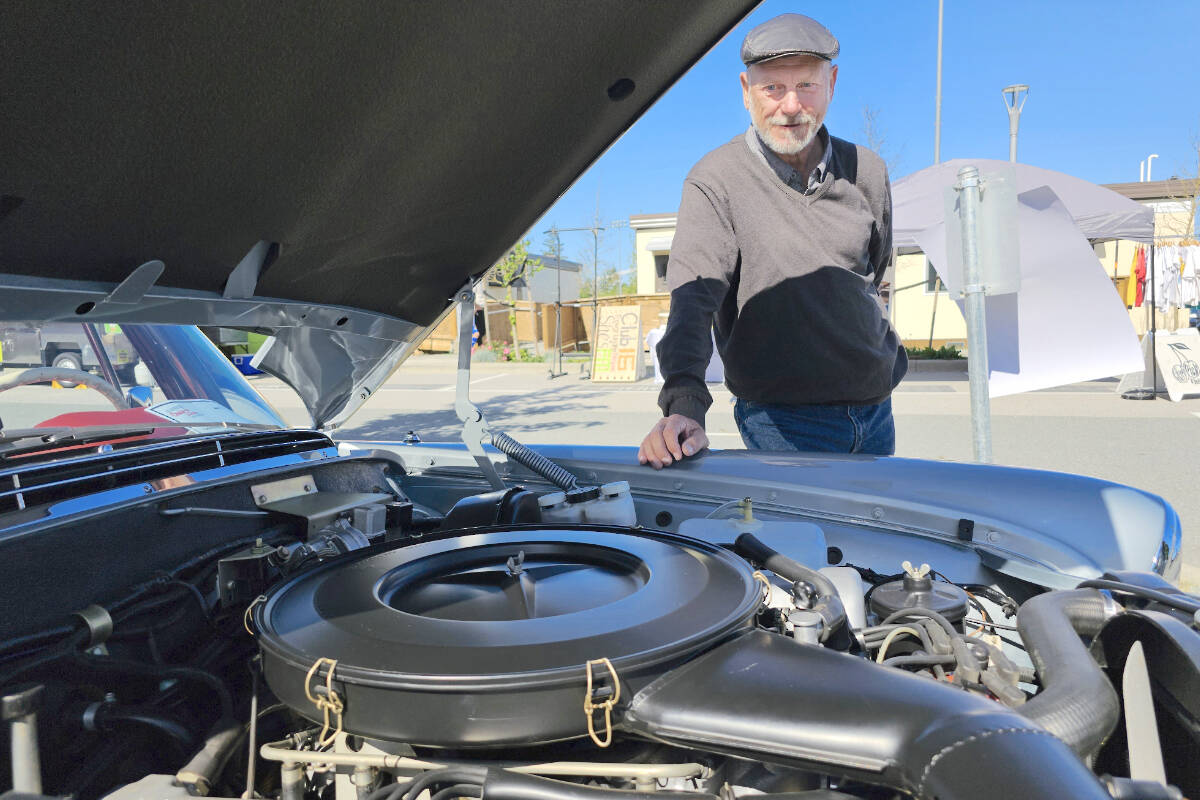 It looked like it had just been driven off the showroom floor, with authentic all-original-equipment parts.
"The air conditioner alone was $50,000," Walter estimated.
He had just picked it up and was heading home to Peachland, when he decided to make a side trip to show it off at the Langley school auto show and fundraiser.
While restoring the Mercedes to like-new condition wasn't cheap, Walter has no intention of selling.
"It's family," he told the Langley Advance Times.
"My mother owned it for the last 52 years. In 1970, she got it brand-new, from my father, as a wedding anniversary present."
Asked if he wasn't concerned the surprise might be spoiled by going public about the restoration, Walter noted that his mother lives in Ontario now, and doesn't get B.C. papers.
Rosa's car was a featured attraction at the second annual R.E. Mountain car show, which raised an estimated $3,000 in donations for the REMSS Breakfast Program and Automotive Department.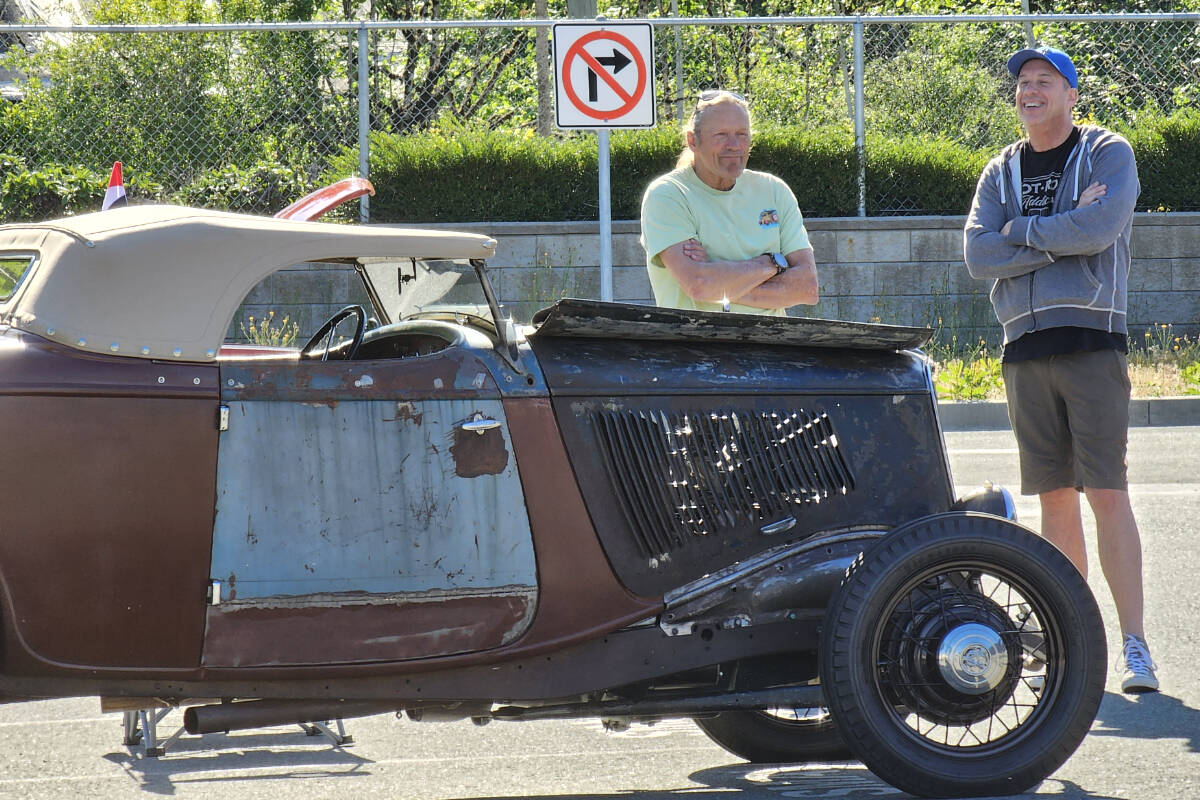 In 2022, Langley Chrysler adopted the school food program through a partnership with the Langley School District Foundation.
It committed to funding $1,250 a month to support in-school nutrition programs.
In addition, Langley Chrysler funded a new scholarship, in the name of Mathew Robins, to help students pursue their automotive dreams.
More pictures from the event can be viewed online at the Langley Advance Times Facebook page.
READ ALSO: VIDEO: A bigger and better Brookswood Community Car Show
READ ALSO: VIDEO: 500 cars, 2,000 fans, $30K for D.W. Poppy school in Langley
---
Have a story tip? Email: dan.ferguson@langleyadvancetimes.com
Like us on Facebook and follow us on Twitter.