A single-vehicle crash in Aldergrove sent two people to hospital, one by air ambulance, on Saturday afternoon.
Police, fire and ambulance crews were called to the 25800 block of 56th Avenue at 4:24 p.m. to respond to a reported rollover crash.
They arrived to find a Dodge Caravan, right side up, in the ditch, with what Township of Langley assistant fire chief Kevin Snowden described as "extensive front-end damage."
One occupant of the vehicle had suffered a head injury and was transported to Abbotsford Regional Hospital for treatment, while the other person, the driver, sustained what Langley RCMP Cpl. Lisa Yeo said were "injuries to their lower extremities" and was flown by helicopter to Royal Columbian Hospital in New Westminster.
Police said the injured were a 34-year-old man and a 24-year-old man, both from Langley.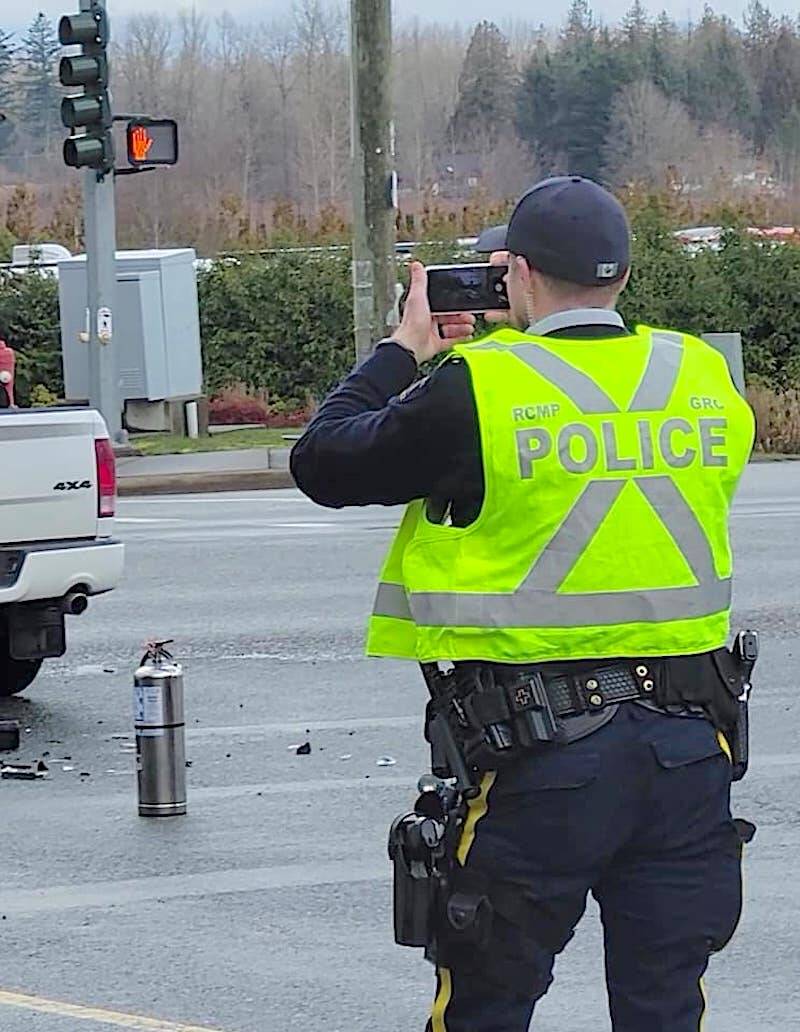 Earlier in the day, in an unrelated accident, one person reported suffering a possible head injury in a crash involving two pickup trucks at the intersection of 260th Street and Fraser Highway around 12:47 p.m.
Traffic on 260th was blocked off for about an hour while police, fire and ambulance crews were on scene.
No one required transport to hospital.
READ ALSO : VIDEO: Gushing fire hydrant slows Langley commute after hit and run
READ ALSO: VIDEO: Four-vehicle crash sends car into Langley home
---
Have a story tip? Email: dan.ferguson@langleyadvancetimes.com
Like us on Facebook and follow us on Twitter.