Proposed Zoning Changes
Notice is hereby given that the Township of Langley Council will meet at the Monday, October 23, 2023 Regular Council meetingm and consider the following proposed bylaws for first, second, third and final reading.
Bylaw No. 5939
Project No. 08-23-0224
Application No. RZ100731
Owners: 20442 Joint Ventures Ltd
15890 Roper Avenue
White Rock, BC V4B 2H4
20464 Joint Ventures Ltd
200, 8120 - 128 Street
Surrey, BC V3W 1R1
76th Avenue Development Ltd
5706 Abbey Drive
Delta, BC V4E 1B8
Agent: Gursimer Design and Management Inc
8686 - 166 Street
Surrey, BC V4N 5B2
Location: 20418, 20442 and 20464 - 76 Avenue (see Map 1)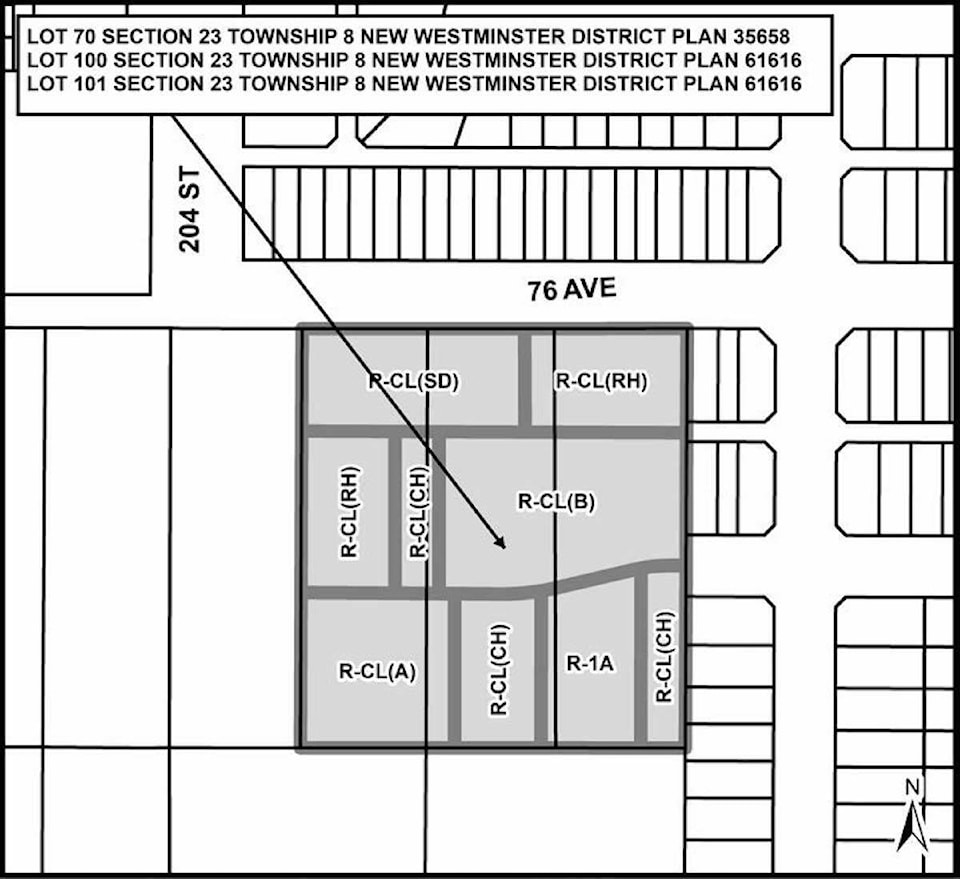 Legal: Lot 70 Section 23 Township 8 NWD Plan 35658 Lots 100 and 101 Section 23 Township 8 NWD Plan 61616
Purpose: Bylaw No. 5939 proposes to rezone property from Suburban Residential Zone SR-2 to Residential Zone R-1A and Residential Compact Lot Zones R-CL(A), R-CL(B), R-CL(CH), R-CL(RH) and R-CL(SD) for development of 18 single family lots, 10 rowhouse lots and 8 semi-detached lots.