Proposed Zoning Changes
Notice is hereby given that the Township of Langley Council will meet at the Monday, October 23, 2023 Regular Council meetingm and consider the following proposed bylaws for first, second, third and final reading.
Bylaw No. 5940
Project No. 08-23-0202
Application Nos. RZ100665 / DV100138
Owner: Paramjit Aulakh
8181 – 120A Street
Surrey, BC V3W 3P2
Kanwaljit Gill
15053 - 81 Avenue
Surrey, BC V3S 7B8
Agent: McElhanney Ltd
2300 Central City Tower
13450 - 102 Avenue
Surrey, BC V3T 5X3
Location: 7625 - 204 Street (see Map 2)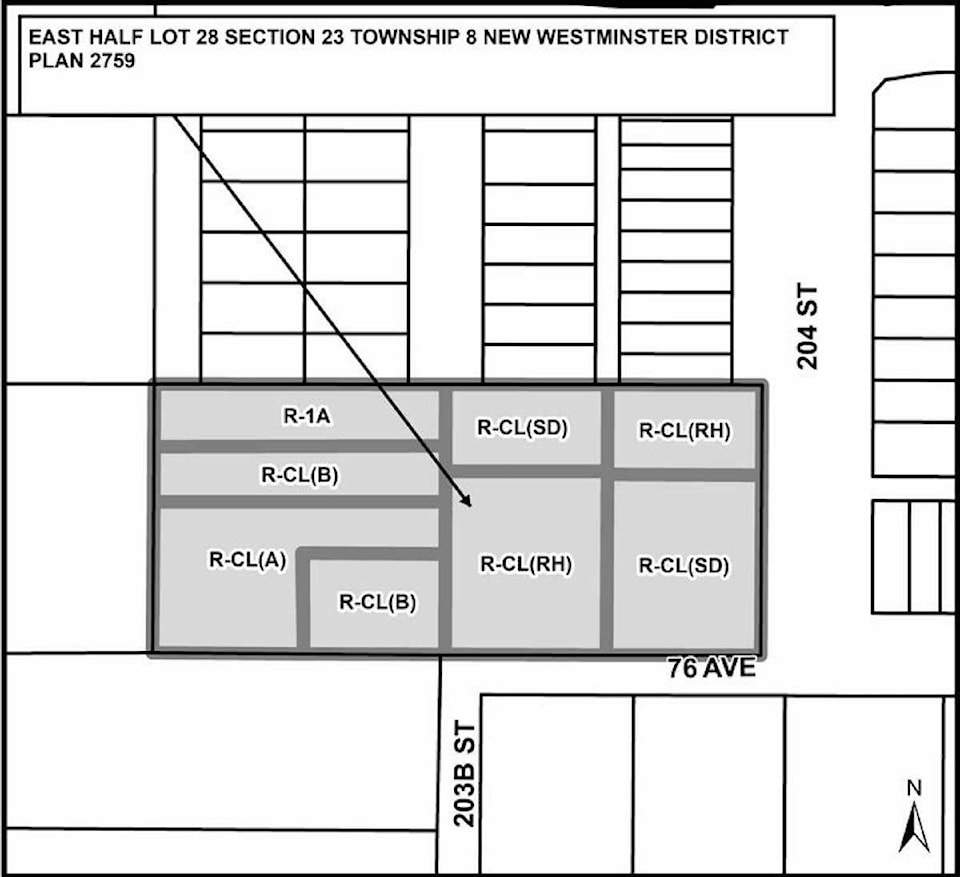 Legal: East Half Lot 28 Section 23 Township 8 NWD Plan 2759
Purpose: Bylaw No. 5940 proposes to rezone property from Suburban Residential Zone SR-2 to Residential Zone R-1A and Residential Compact Lot Zones R-CL(A), R-CL(B), R-CL(RH) and R-CL(SD) for development of 8 single family lots, 7 rowhouse lots and 6 semi-detached lots. A development variance permit to vary the minimum front lot line set back from 6.0 m to 2.5 m for two R-1A lots is being considered in conjunction with this bylaw.