Visiting Port Coquitlam Saints got off to a quick start against the Langley Thunder, scoring five times in the first 14 minutes.
And while they managed just five more goals for the remaining 44 minutes, the early cushion was enough for the visitors to hold off Langley.
The two BC Junior A Lacrosse League rivals were playing at Langley Events Centre on Thursday, May 11, with the Saints improving to 3-0 thanks to a 10-9 victory.
Thunder coach Adam Smith said the Saints came out strong and while his Langley team got better as the game wore on, they could not net the equalizer. The loss drops Langley to 1-2 for the season.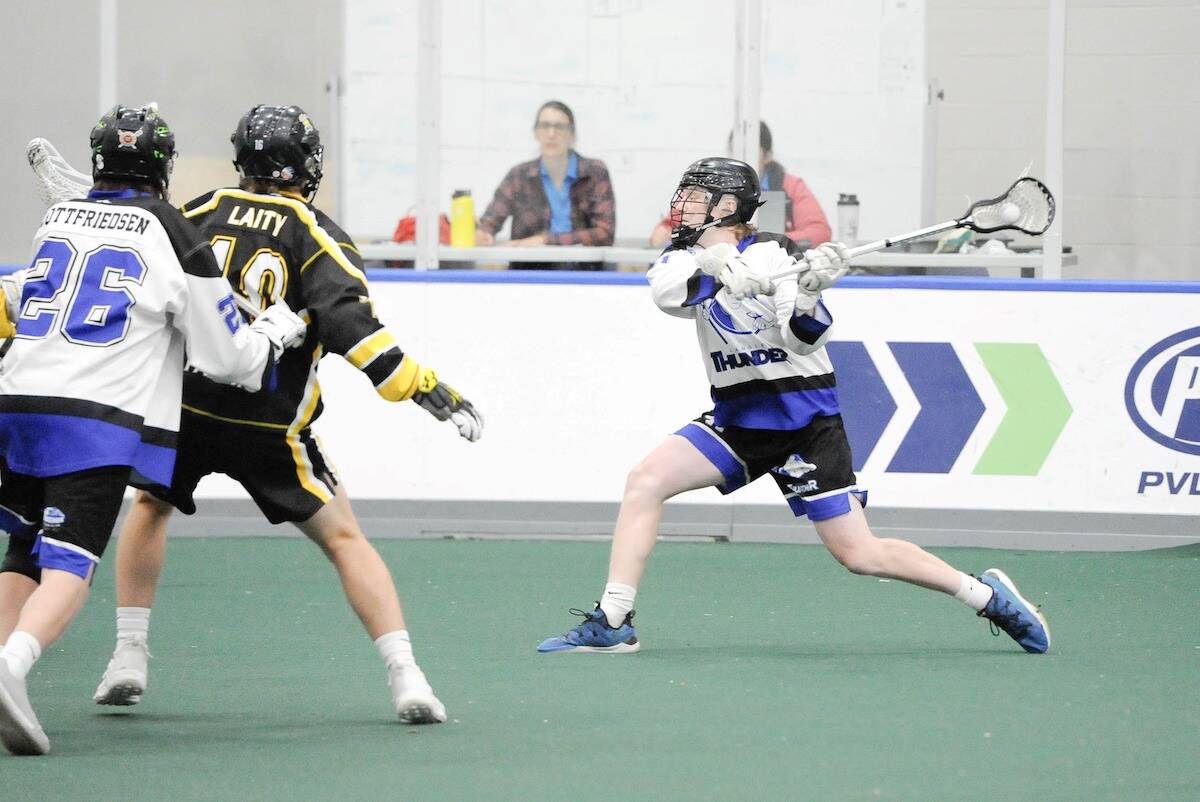 Despite the setback, the coach saw plenty of positives to take away from the game, including the fact they were able to integrate some new concepts from their last practice into Tuesday's game.
"That is good, especially being such a young team," he said. "And I like the effort they are putting in … they are trying to do the right things out there, we just need some time to put it all together."
Temeke7 Gottfriedsen led the Langley offence with a hat trick while Jack Margetson had four helpers and Bailey Vanichuk led all scorers in the game with a goal and five assists.
READ ALSO: Langley's Junior Thunder bounces back with a win at home
READ ALSO: Langley Thunder opens season with pair of losses
Braiden Struss (2+1), Hudson Zazelenchuk (2+0) and Grayson Balatti (1+1) rounded out the Thunder scoring.
While he has only played two of his team's three games this season, Vanichuk – in his first taste of Junior A action – is proving he belongs, leading the Thunder with nine assists and 11 points. He also came up with a kick save as the Saints tried to score into the empty net, saving a goal and allowing the Langley offence one last chance at forcing overtime.
Known more for his offence, Vanichuk also delivered a huge hit for a well-rounded game.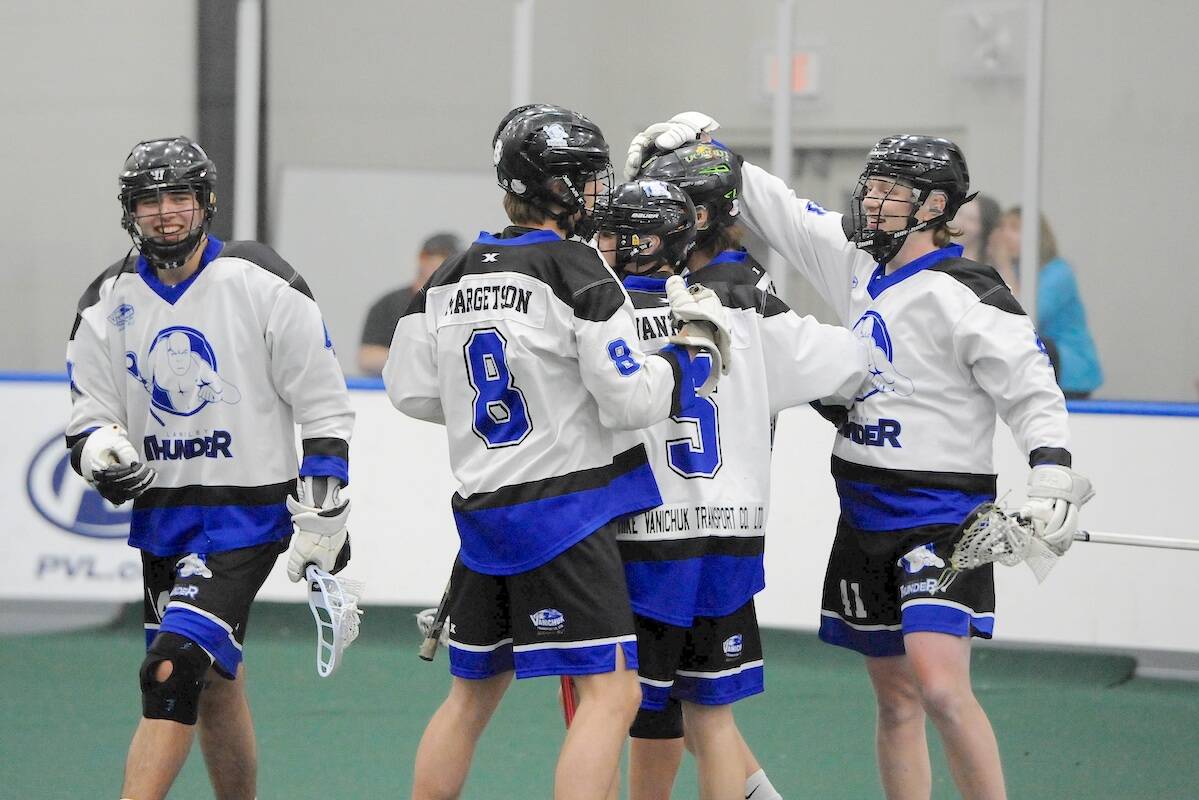 "He had the big save at the end, he had a huge hit. He has got a good stick and has good vision. He is one of those guys who as he adapts to the 'A' game, he is going to get lots of looks. He just has to trust himself, which he is starting to do," Smith said.
In goal, Brayden Wandler finished with 46 saves for the Thunder while the Saints, Gage Stevens made 46 saves on 55 shots. Hunter Meyer (3+0), Andrew Cowan (0+4) and Josh Mills (2+1) led the Port Coquitlam offence.
---
Have a story tip? Email: news@langleyadvancetimes.com
Like us on Facebook and follow us on Twitter.