Declan Fitzpatrick scored four times in the first period as the Langley Thunder bounced back from an opening day loss to defeat the Nanaimo Timbermen 8-5.
Langley was coming off a 19-6 loss the day before in Victoria to the Shamrocks to kick off the BC Junior A Lacrosse League season. But back on their home floor at Langley Events Centre less than 24 hours later on Sunday afternoon, May 7, the team were able to clean up their game and give a much better effort.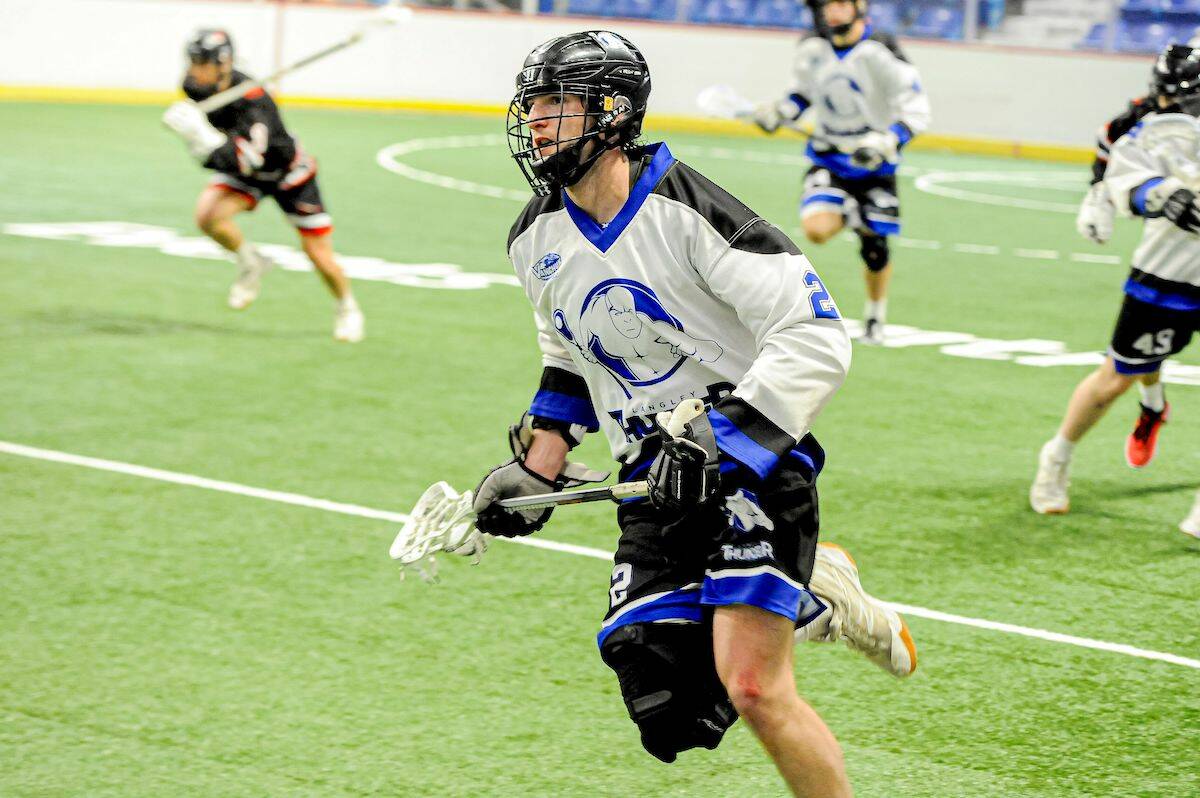 "Today was nice because we stayed calm and composed and did bounce back. It was nice to see the maturity of some of the older guys helping the younger guys to understand that it is just one game and we have a whole season ahead of us," said Thunder coach Adam Smith.
READ ALSO: Langley Thunder opens season with pair of losses
"We slowed our brains down a little bit and saw what was happening out there. Yesterday it was the first game in Junior A for a lot of our players and it was a little bit of frantic and panic(ked) play. Today that wasn't there."
The Thunder were up 5-1 after a period and 7-3 through 40 minutes.
Fitzpatrick (4+1) and Bailey Vanichuk (1+4) delivered matching five-point games to lead the Thunder while Temeke7 Gottfriedsen (1+1), Jake Newby and Gunner Farstad potted a goal apiece. Brayden Wandler finished with 51 saves as Langley was outshot 56-47.
READ ALSO: Langley Thunder draft four
Keegan Okino was between the pipes for the Timbermen, making 39 saves while Dylan Manson, Tory Bains, Luke Ory, Logan Schmidt and James Hall scored a goal apiece.
In Victoria the day before, Langley fell behind 6-3 before the Shamrocks blew the game wide-open with an 8-1 second period in the 19-6 victory.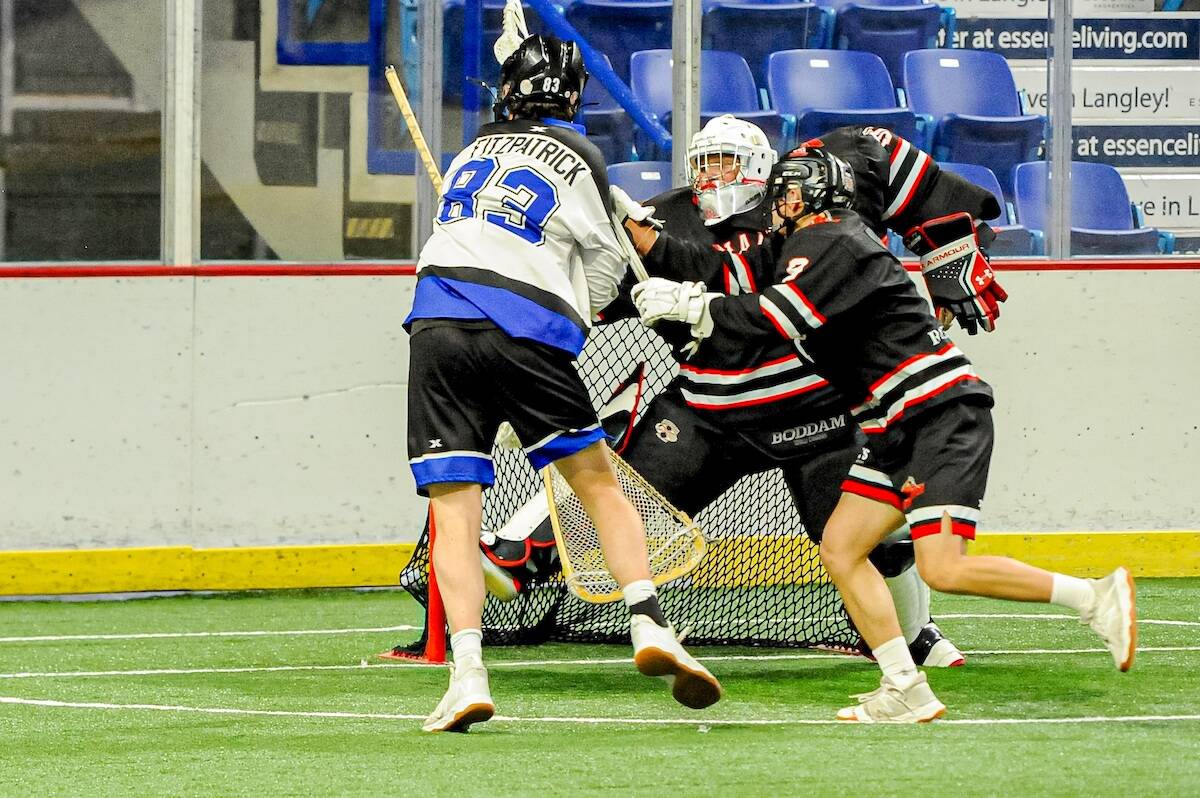 Fitzpatrick again led the Thunder with a hat trick while Chase Sciavon, Grayson Balatti and Connyr Welch each had two assists. Jack Margetson, Hudson Zazelenchuk and Ben Gagnon scored a goal apiece.
"He is putting the team on his back right now. He is a big guy who is playing well. He is playing physical and getting in the right spots. As long as he keeps doing that, he will have a good year," Smith said about Fitzpatrick,
Wandler played 40 minutes in the loss, stopping 19 of 33 shots while Deklan Morrison played the final period and made 9 saves on 14 shots.
Ryan Lowe (5+5) led the Victoria offence and Daniel Ramage made 26 saves as the final shots were 47- 32 Shamrocks.
The Thunder are back in action on May 11 when they host the Port Coquitlam Saints at Langley Events Centre. Game time is 7:00pm.
---
Have a story tip? Email: news@langleyadvancetimes.com
Like us on Facebook and follow us on Twitter.