Grade 6 and 7 students from Aldergrove's Coghlan Fundamental and North Otter schools were among 30 teams who took part in the Vancouver Bandits first-ever Play Days youth tournament, held during the last week in March at the Langley Events Centre (LEC) .
READ ALSO: Bandits host play day for Grade 6 and 7 basketball enthusiasts
Bandits Vice President, Brand and Communications, Andrew Savory, said it was a big success, describing it as an "awesome experience" for the team, and one likely to be repeated.
"It was a special privilege to welcome local students and youth from boys' and girls teams' from elementary and middle schools from across Langley," Savory told the Langley Advance Times.
"If 2023 Play Day in partnership with Langley Schools is any indication, we are excited to host more Play Days in the future in Langley and potentially beyond, as well," he added.
We had a BLAST this week hosting our first-ever @langleyschools Play Day at @langleyevents! 🔥⁠
⁠
Thanks to all participating schools, student-athletes, parents, coaches and community partners for helping make our event a success. 🙌
⁠#LikeABandit pic.twitter.com/xKBP6KEhlz

— Vancouver Bandits (@vancitybandits) March 30, 2023
In all, 13 schools sent teams to Bandits Basketball Play Day (in alphabetical order): Alex Hope, Coghlan Fundamental, Dorothy Peacock, Fort Langley, Glenwood, Gordon Greenwood, HD Stafford, Langley Fundamental, Noel Booth, North Otter, Peter Ewart, Topham and Yorkson Creek.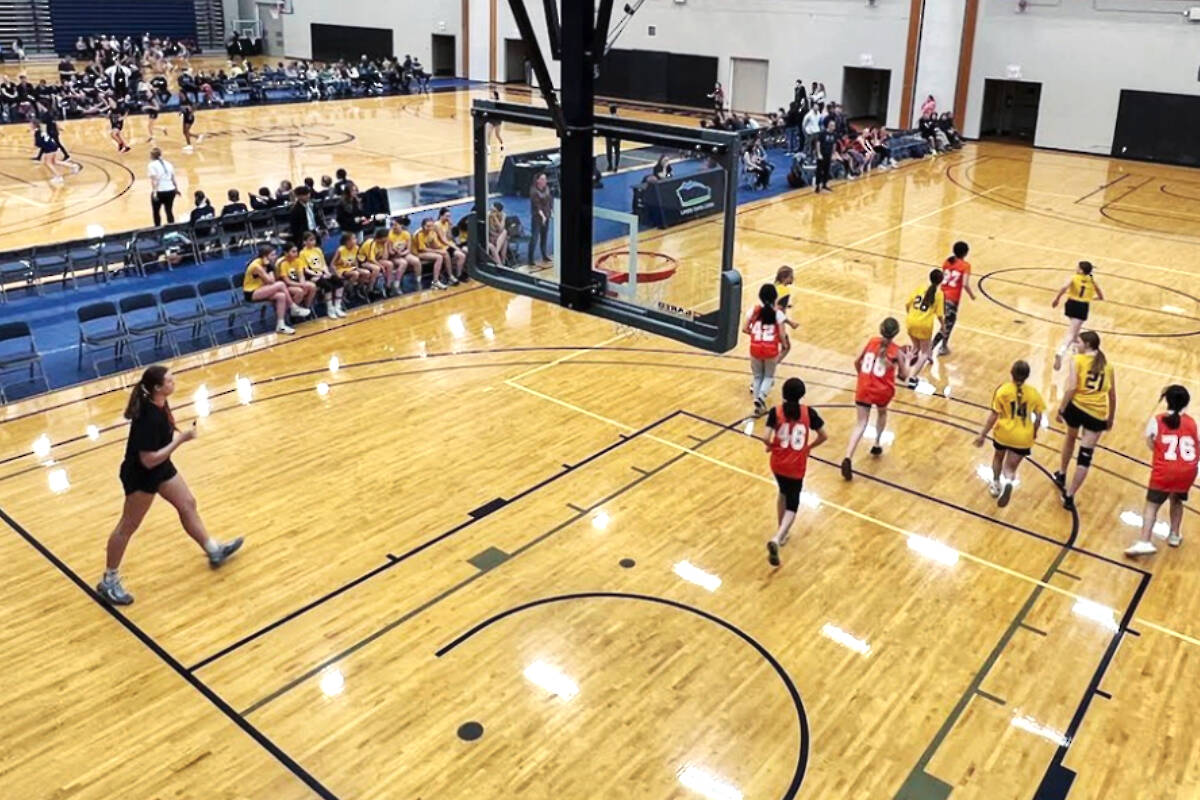 Twelve teams took part in the girls edition of the event hosted at LEC on Monday, March 27 and 18 teams played in the boys tournament hosted on Wednesday, March 29.
Each team played three games, with the focus on having fun and encouraging participation.
Games were 16 minutes long with substitutions every four minutes to ensure all students got a chance to play.
Various community partners came together to help host and organize this inaugural event including Encompass Support Services Society, Langley School District, Langley Events Centre, the Township of Langley, the Township of Langley Fire Department and Trinity Western University Athletics.
Schools interested in participating in a 2024 edition of the event are asked to contact community@thebandits.ca for more details.
READ ALSO: Highlight to Bandits' season will be hosting 2023 Championship Weekend
Bandits will begin their Canadian Elite Basketball League (CEBL) season with an away game Saturday May 27 against the Winnipeg Sea Bears. Their first home game is set for Saturday June 3, 2023 against the Calgary Surge.
This year, Bandits will host CEBL Championship Weekend, between Aug. 11 and 13, which features a post-season format that combines three games of playoff basketball as part of a multi-day festival experience designed to celebrate the intersection of arts, culture, and sport.
As hosts of Championship Weekend, the Bandits receive an automatic semifinal berth.
---
Have a story tip? Email: dan.ferguson@langleyadvancetimes.com
Like us on Facebook and follow us on Twitter.