Vancouver Bandits overcame a double-digit deficit to tie the game late, but were unable to close out a comeback attempt, falling 90-85 against the expansion Winnipeg Sea Bears in front of over 7,000 fans at a sold-out Canada Life Centre on Saturday evening.
"We didn't play the way we wanted to play until about six and a half minutes left in the game," Vancouver head coach Kyle Julius said. "So we have to adjust. It's our first game, I'm proud of the fight."
For the Bandits, DJ Steward tied a club record with 30 points in his first-ever game for British Columbia's professional basketball team.
Giorgi Bezhanishvili had a double-double performance with 21 points and set a Bandits all-time single game record with 17 rebounds.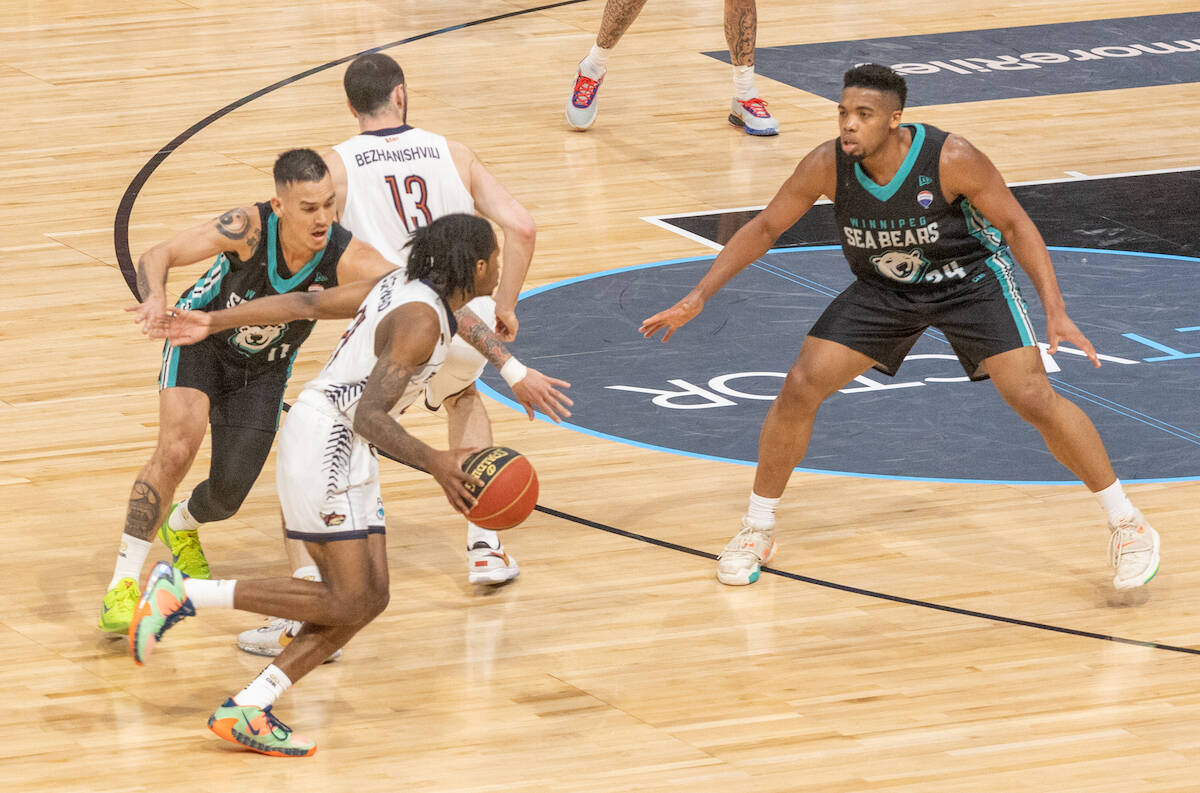 Both teams struggled to find a groove offensively in the first quarter.
The Bandits and Sea Bears combined to shoot just 10-31 from the field in the first. However, Nick Ward was a formidable force and asserted himself early in the paint. With Vancouver struggling to get field goals to drop, Ward made all five of his free throws in the first quarter to give the Bandits a 17-15 lead after one.
But Vancouver's inability to make jump shots started to plague them in the second quarter.
Vancouver failed to get a three-pointer to fall in the first half, while the Sea Bears—led by Watson-Gayle's four first-half threes—jumped out to a six-point lead at the break.
"
READ ALSO: Guard Malcolm Duviver will play a fourth season with the Vancouver Bandits
Trailing 80-67 heading into the Target Score period, Vancouver finally started to get shots to convert. The Bandits went on a 7-1 run to begin Target Score Time—highlighted by five straight points from Bezhanishvili—to cut Winnipeg's lead to seven.
Battled together. 🥊

Views from the Game presented by @perfectlens_ca #LikeABandit pic.twitter.com/PvCT7YGgIX

— Vancouver Bandits (@vancitybandits) May 28, 2023
The Bandits used five of DJ Steward's game-high 30 points in Target Score to briefly tie the game at 85. But then Winnipeg went on a 5-0 run punctuated by a Posthumus layup to seal the victory.
Sea Bears Head Coach Michael Taylor said Winnipeg's defence was crucial in stopping the Bandits' late run. He added after the game that Watson-Gayle's three was massive to shift momentum back on their side.
"We were searching for a way to get good shots," Taylor said. "We weren't executing like we needed to, the guy's hearts were in the right place."
READ ALSO: Highlight to Bandits' season will be hosting 2023 Championship Weekend
READ ALSO: Bandits host play day for Grade 6 and 7 basketball enthusiasts
Vancouver's next game of its two-game road trip is Wednesday, May 31 at 5 p.m. against the Saskatchewan Rattlers.
Bandits fans will have their first chance to watch the Bandits on home soil at 7 p.m. on Saturday, June 3 when Vancouver welcomes the Calgary Surge for its first-ever visit to LEC.
---
Have a story tip? Email: news@langleyadvancetimes.com
Like us on Facebook and follow us on Twitter.