When Jamie Schreder and Dana Matheson discovered they were both interested in buying the Langley Rivermen hockey team, it made sense to form a partnership, they said.
"The previous ownership group, I've known for seven years," Matheson explained during a Saturday, June 3, interview with the Langley Advance Times to discuss their joint purchase of the BCHL franchise.
"I actually sat on a board with John Henderson, the previous owner," Matheson recalled.
Schreder had been chatting with Henderson about buying the team for a few months and then, during a lunch with Matheson, he discovered he wasn't alone.
"We thought we should do this together. It'll be a lot more fun," Schreder remarked.
"We thought that two halves would make a perfect whole," Matheson said.
Matheson owns a logistics company, and Schreder co-owns a real estate company.
"We get along well," Schreder said.
"He's [Matheson] a big sports guy, I'm a big sports guy. "
It took a while to close the deal, however.
"It was probably a year in the making," Matheson estimated.
They had to clear an extensive vetting process with the league that included criminal record checks and a look at their ability to make a long-term financial commitment, before they won approval for the deal, on May 24, in a unanimous vote by the league board of directors.
On Monday, June 5, the sale and transition of ownership took effect.
The partners are unable to say how much the deal cost, because of confidentiality provisions, but "it's a lot," Schreder said.
"It's a hefty budget," Matheson agreed.
READ ALSO: B.C. Hockey League rosters to open for international, out-of-province players
The partners support the recently-announced BCHL decision to exit Hockey Canada, a move that will allow teams to bring in talent from the U.S. and overseas.
"It's a step away from bureaucracy," Scheder commented.
Matheson stressed the priority will remain developing local talent.
"We want the best Langley kids."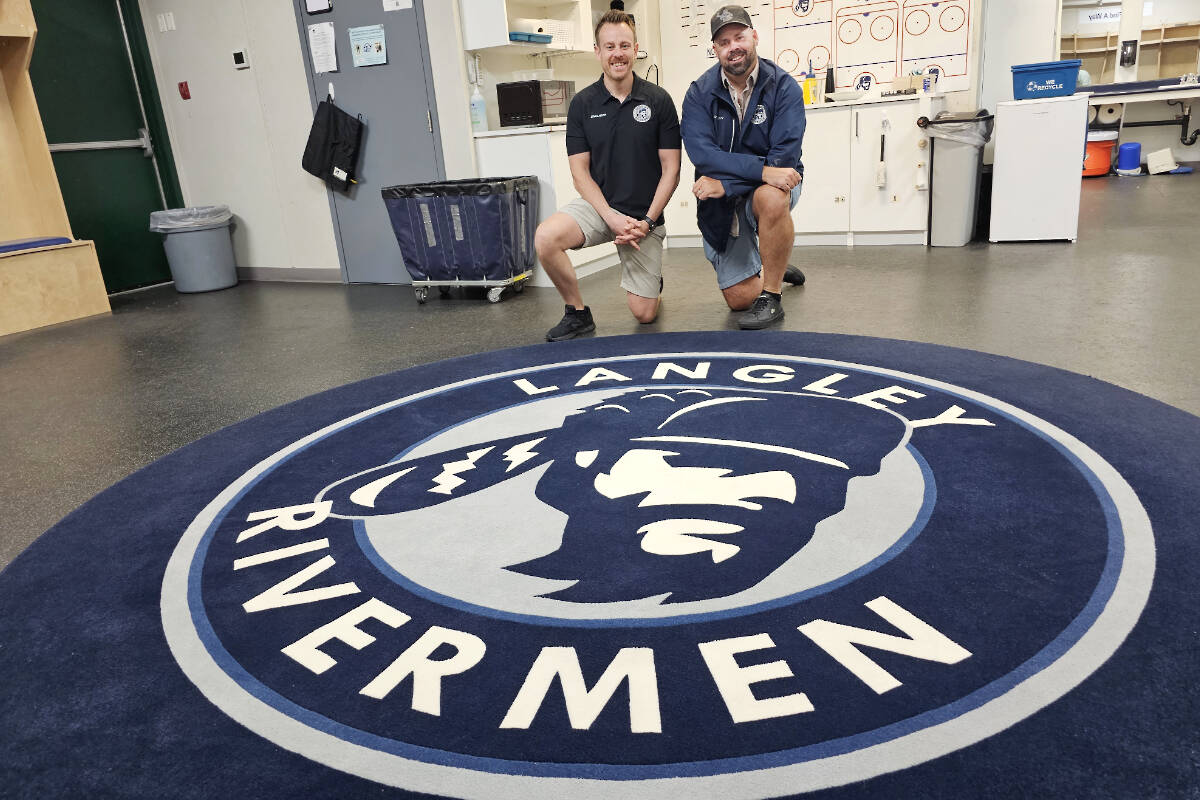 They are not planning big changes, saying their aim is to raise the team profile, to have more interaction with fans, and to add to what the previous owner achieved.
"We want to build a strong presence in the community," Matheson said.
"When the home opener hits, the arena is going look a little different," he predicted.
"We want to really make these games a community event," Matheson elaborated. "The hockey is wonderful, these athletes are top notch, but we feel it should be more than just a hockey game when you come to the [George Preston arena]. So let's have family nights, let's have bouncy castles, facepainters, live music, lots of giveaways, and just do it up to so that we get families in the community engaged and coming out."
Schreder said they aim to create a family-friendly environment.
"Dana and I both have young families, we live down the road – we're our customers here," Schreder said.
"We want an event that we can go to, that has a lot of opportunity for our kids, and for us as residents in the community, to have a good time and we're going to be leaning in on that."
READ ALSO: 150 players turn out for Langley Rivermen prospect identification camp
---
Have a story tip? Email: dan.ferguson@langleyadvancetimes.com
Like us on Facebook and follow us on Twitter.