It was a triumphant return to Langley Events Centre for Diego Maffia.
The former Oak Bay Secondary star has played his fair share of games at Langley Events Centre and made countless baskets during his storied high school career when the Victoria school competed at the provincial high school championships.
On Saturday night, June 3, in his first professional game in his home province – Maffia went to the line and calmly sank his free throw to send the Vancouver Bandits to an 84-81 victory over the Calgary Surge in Canadian Elite Basketball League action.
The Bandits were ahead 75-73 when the Target Score was triggered with 3:13 to play in the fourth quarter, setting the target at 84.
Through the first two games of the CEBL season, Maffia has seen a grand total of 21:54 of court time with three points, four rebounds and three assists. Prior to tip-off, Maffia found out he was in the starting five and the decision proved to be correct as he finished with a double-double of 15 points and 11 assists, as well as four rebounds in 31:06 of court time.
One of those rebounds came on the defensive end of the floor after the Surge missed back-to-back three-point attempts which would have won the game. Following the second miss, Maffia was fouled, sending him to the free throw line for two shots. He only needed one for the win, which he calmly delivered.
"We played together and stayed tight; even when we were down and we rallied," he said. "That was our main thing: stay the course. That was written all over the board: stay the course."
"Diego's IQ and poise is off the charts. He is special. You watch this young man play out there like a grown man. Diego Maffia has been coached properly growing up; he has been raised properly, the right way; he has poise, he has confidence; very, very high IQ," said Vancouver general manager and head coach Kyle Julius.
The win was the first on the season for the Bandits (1-2) while the loss was the first defeat in four games for the Surge (3-1).
READ ALSO: Vancouver Bandits drop season opener
Vancouver used a balanced offensive attack in the victory with five players reaching double figures, led by Nick Ward's 19 points and nine rebounds. Giorgi Benzhanishvili added 17 points and eight rebounds, Malcolm Duvivier added 14 and Derek Brown Jr. – signed to the team ahead of the game – chipped in a dozen. Admon Gilder Jr. and Simi Shittu each scored 17 while Trevon Scott added 11 to lead Calgary.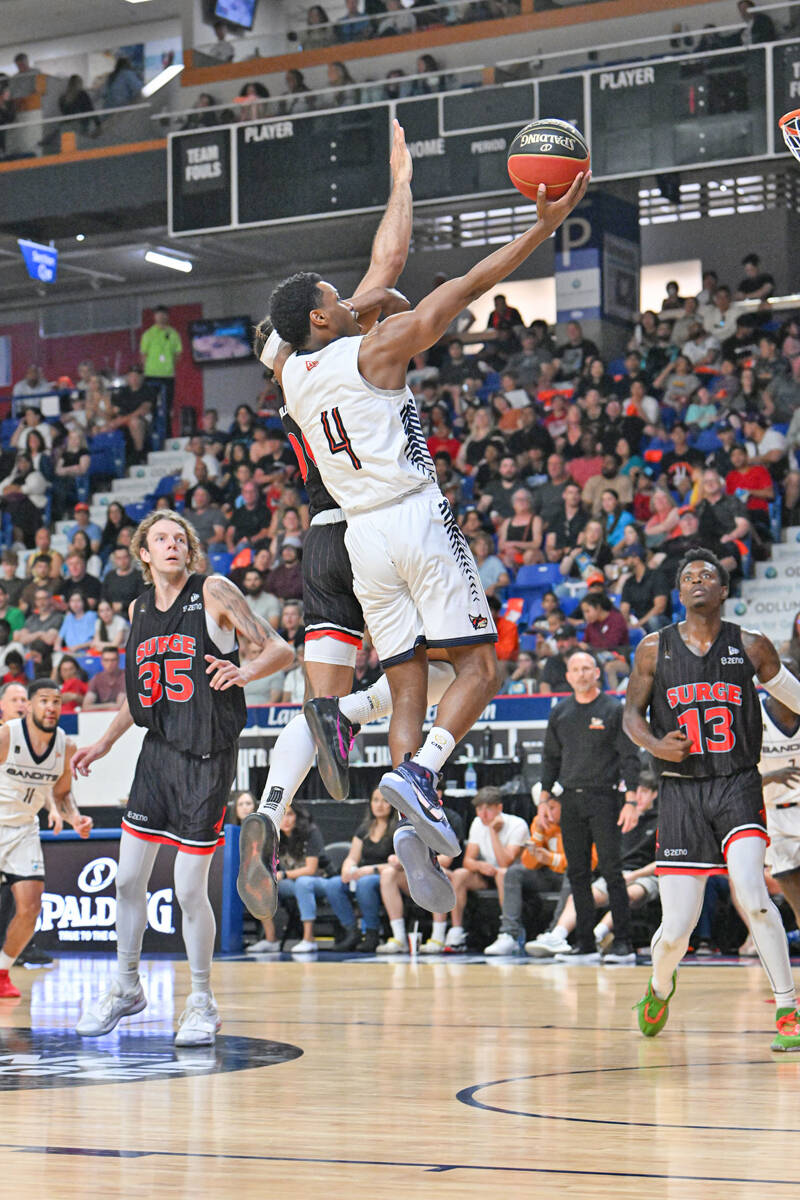 The game was emotional with Ward and the Surge's Gilder Jr. twice having to be separated in the second half. Julius was pleased with his team's effort and emotion.
"We talk about toughness, of being the aggressor. I was extremely disappointed with our effort in those first two games. Tactics, x's and o's is one thing, but I did not think we fought. Today, we fought. This is what we have to build on, this type of grit and energy," he said.
The coach also alluded to the fact his squad was able to capitalize on the riveting atmosphere created by the sell-out crowd at Langley Events Centre.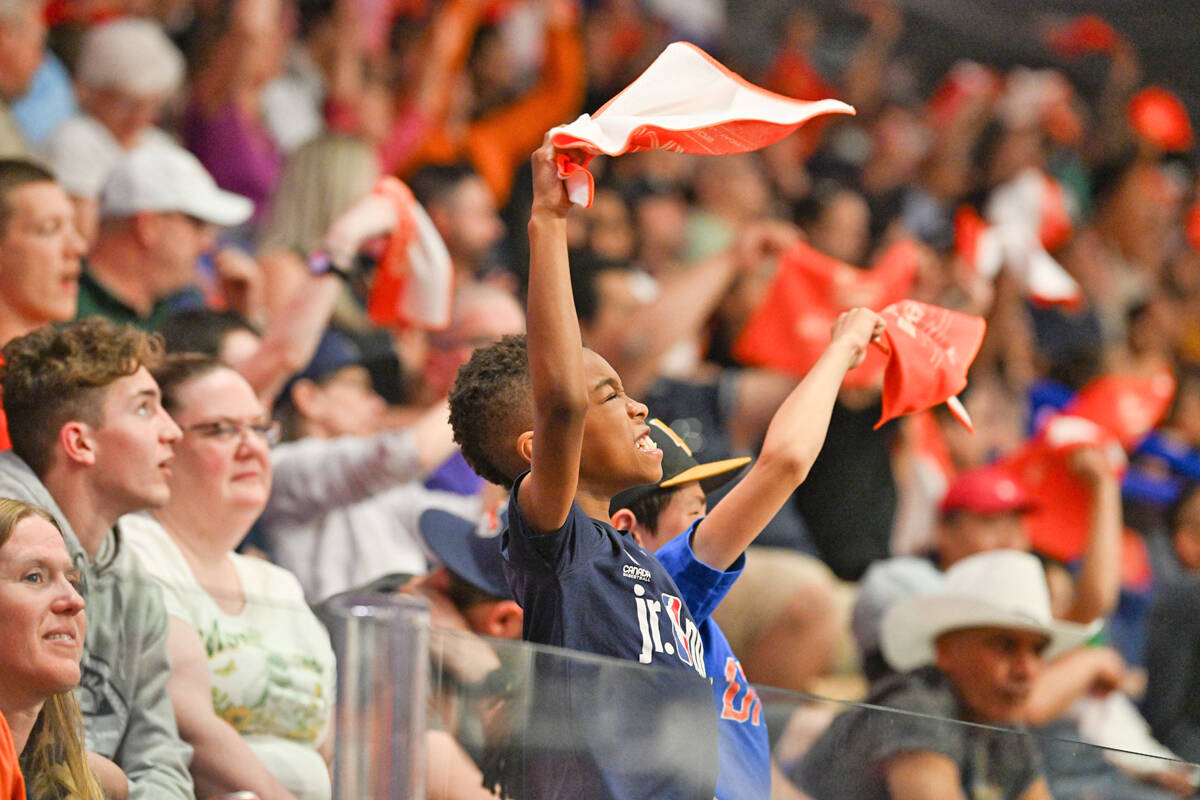 Vancouver's next game of its two-game home stand is Tuesday, June 6 at 11 a.m. against the Winnipeg Sea Bears for its second annual School Day Game presented by Sentinel Storage.
READ ALSO: Highlight to Bandits' season will be hosting 2023 Championship Weekend
---
Have a story tip? Email: news@langleyadvancetimes.com
Like us on Facebook and follow us on Twitter.