A Langley trio consisting of father, son, and pug are sharing their travels around North America with the world.
When the pandemic resulted in lockdowns and shorter work hours in its early months, Daryl Berden found he needed something to keep himself busy and to also de-stress during unprecedented times.
"I grew up travelling all over the United States and Canada, we used to camp, 4x4 and explore. As I grew up I lost that, and when the pandemic hit, I needed something to keep my mind busy," Daryl explains.
With less work, and school, Daryl packed up his pug, Tosha, and now 11-year-old son, Cayden, for their first adventure.
"My wife was still working so she would join us on occasion, but now I could show my son the country's hidden treasures," he says, adding that Cayden was more than excited to travel.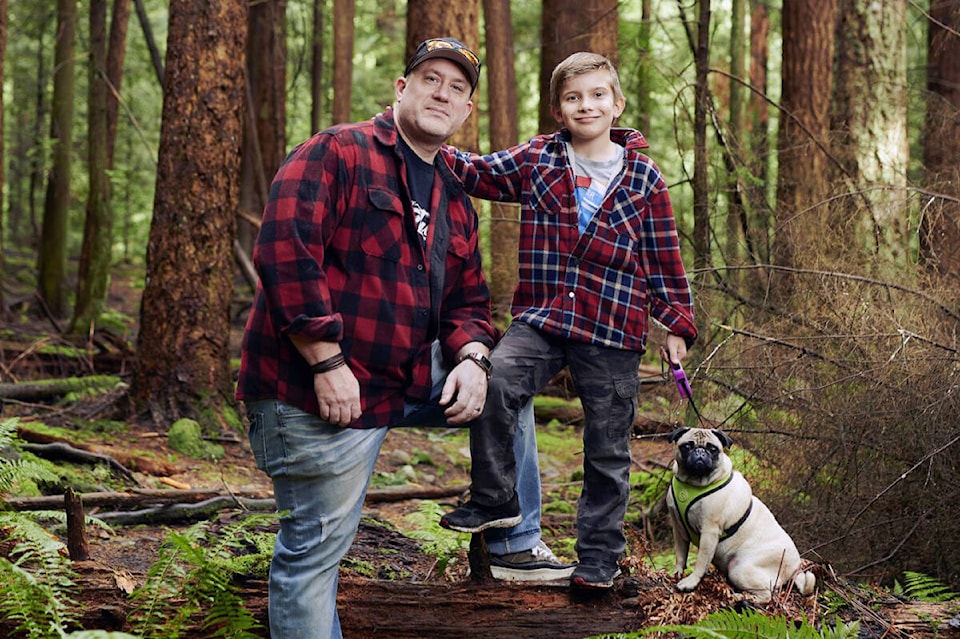 The Aldergrove father and son took off in Daryl's 4x4 pickup truck, equipped with a bed for a tent, kayaks, and other kinds of gear required for their overlanding adventures.
"(Cayden) now picks places for us to go, and has started filming for (our Youtube) channel – now his channel," Berden says.
With some brief experience in video-making in his construction job, and encouragement from friends, Berden created the Vancity Adventure channel to share his travels.
The name was chosen to represent both the Vancouver area and capture what they are doing – adventuring.
Since it was created three years ago, he said the channel has grown quickly and while most of his audience isn't local, he's excited to share the B.C. with the world.
"Our channel has grown, and we have educated people and discovered so many places. I love the emails and text messages asking 'where was that?' We live in an amazing province and country and world. We have discovered places I never knew (existed) – and I grew up here," Berden says.
From ghost towns and train wrecks to getting stuck in the muddy forests, the Berden's favourite adventure so far is right here in Langley – the Lochiel School at Campbell Valley Regional Park.
"I remember as a kid driving by this old schoolhouse that was rundown with graffiti all over it on 16th Avenue. My dad (told) me he went there in Grade 1. I was able to interview my dad in the restored school, and see him step back into his memories was priceless," Berden says.
His father passed away a year following their interview, and the memory remains close to Berden's heart.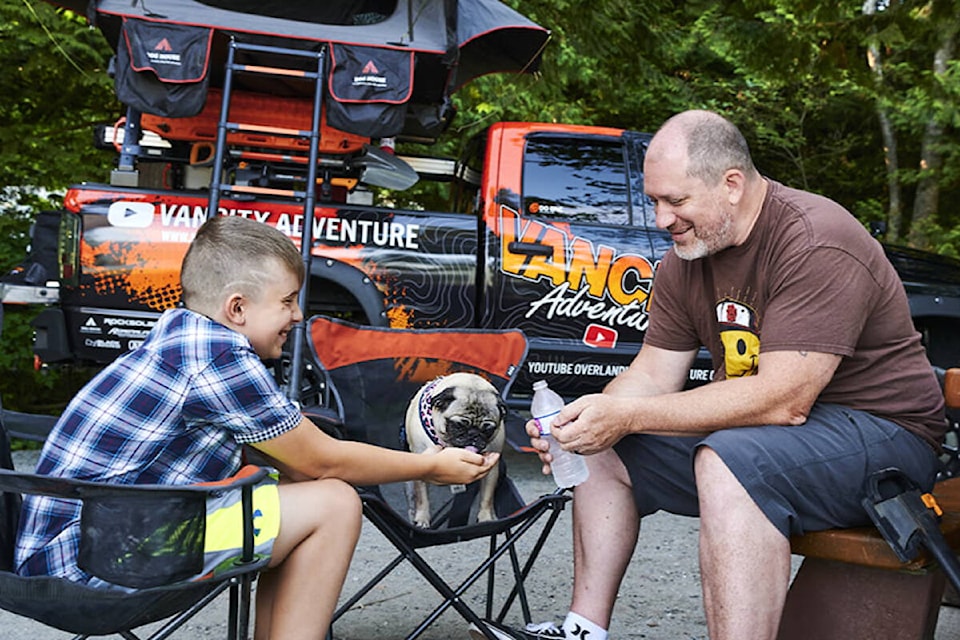 Speaking as a father himself, Berden said these adventures have brought him and Cayden closer together and helped them bond even more.
"It's taken him away from TV and iPads and phones into nature. He is learning how to set up tents, start fires, make food, and what to do if you see a bear (we ran into a bear on one of our adventures and heard a Sasquatch on another)," Berden chuckles.
"These adventures provide bonding, education, stories, and something to learn from. It is always a lesson on confidence, decisiveness, and self awareness."
There are many adventures in the near and far futures for the father and son, but the next trip is a family vacation to Jamaica. For Vancity Adventure, Berden hopes to make it to northern B.C. and Vancouver Island. Next year, they have plans to travel to Montana and Yellowstone.
"We are passionate about showing off the beauty of the world from their own perspective," Berden says. "It's clear we are not only having fun, but also learning more about life through our travels."
To follow the Berden's adventures, visit youtube.com/c/vancityadventure.