On a grey Sunday morning late last month, the pickleball courts at Langley City's Douglas Park, in the 5400-block of 206th Street, started filling up early with devotees of what is considered one of the fastest-growing sports in the country.
Among them was retiree Darin Edwards, who divides his time between homes in Quesnel and Langley.
A substantial portion of his time is spent on the courts, where Edwards has earned a reputation as one of the top players in the Douglas Park pickleball group – and one of the nicest, known for his self-depreciating humour and complimenting other players when they get a shot past him.
"I play roughly, probably seven hours a day," Edwards estimated during a brief break between games.
"The people are incredible, it's low impact, and it's extremely fun. It's addictive, it's crazy, so if you're not willing to do something forever, don't pick it up."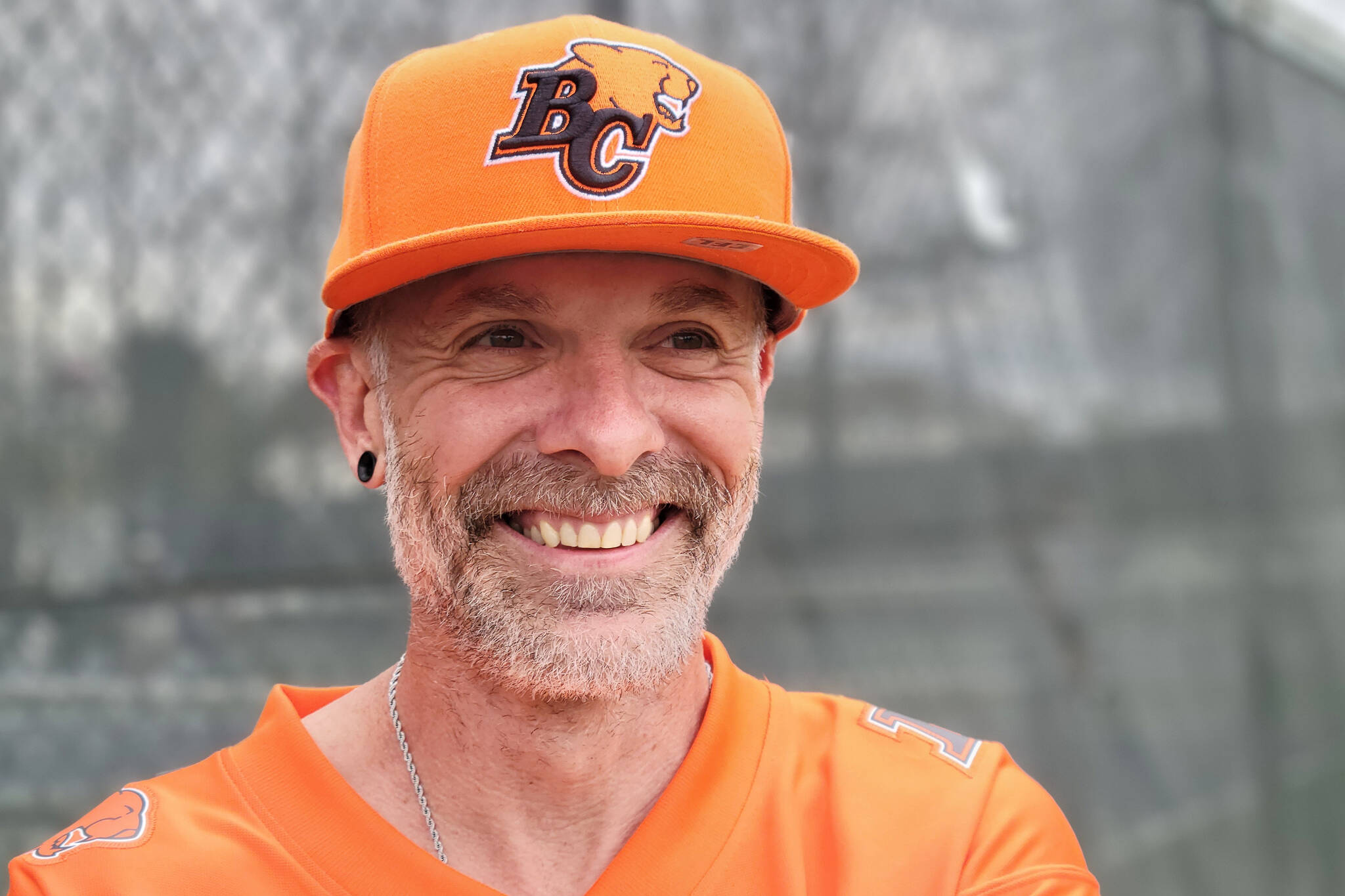 Langley City resident Danny Halmo said he took up the sport about a year ago, after noticing how much fun people were having at the Douglas Park courts.
"I look forward to every day coming and seeing the people, because I like most of the people, and you know, it's just a fun activity and it's a low-impact exercise," Halmo said.
He also likes the fact the sport doesn't require a huge investment in equipment, bey0nd the paddles.
Most players during the day are retired people like him, he's noticed.
"People who have jobs come after work or on weekends," Halmo commented. "That's the only time you see people under 50, for the most part."
For close to 14 years, members of the pickleball group previously known as the Langley Area Pickleball Dinkers (LAPD), have been playing in Douglas Park.
At first, they had to make do with temporary nets at the park's outdoor racquet courts. As demand grew, the space was converted into eight dedicated outdoor pickleball courts, believed to be the only ones in the Langley area.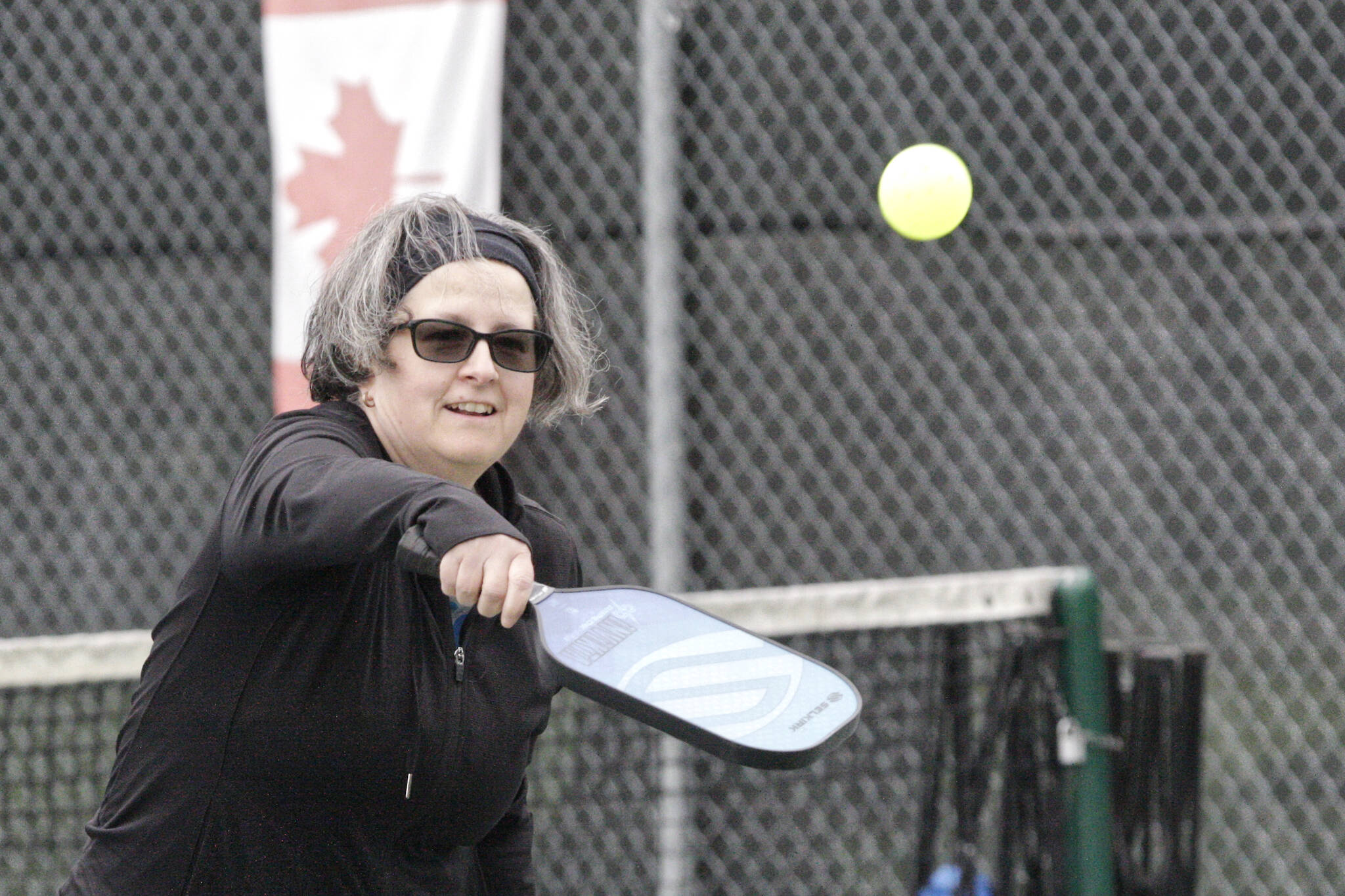 Kristina Crosgrey described it as a sport that rewards finesse.
"It's a game of patience and timing and, there's some skill involved, and you learn that over time," Crosgrey told the Langley Advance Times.
"It's really about placement of the ball and and shot selection. What we call 'dinking softly' over the net is one of the real keys to the game and playing it," Crosgrey explained.
She estimates the group has grown to about 220 members.
READ ALSO: Langley pickleball tourney attracts hundreds from across B.C.
Crosgrey is helping to organize this year's annual charity tournament fundraiser for the nearby Douglas Park Community School.
It is one of the largest outdoor pickleball tournaments in the Lower Mainland, drawing around 250 players, with hundreds more family members and community spectators expected throughout the four-day event.
Running July 6 to 9 this year, Crosgrey said their goal is to raise $15,000 – up from the $11,000 they raised in 2022.
"I think we're going to hit that, and probably surpass it, with the help of our fantastic business community that's been really responsive to our sponsorship requests,"Crosgrey predicted.
All net revenues from the group's various fundraising activities are donated to the Douglas Park Community School society, a registered charitable organization that provides learning assessments for kids with autism, field trips for those facing financial issues, and much more.
For sponsorship details, phone 604-614-4420 or email: kkcrosgrey@rogers.com.
More information can found on the "Douglas Park Pickleball Charity Tournament" Facebook page at www.facebook.com/DPPickleball.
READ ALSO: In two years, a Langley Pickleball club has gone from 25 to 150 members. Here's why.
Pickleball Canada has estimated as many as one million individual Canadians play pickleball at least once a month, with close to half that number playing four or more times a month.
According to an online history of the sport, pickleball was created in 1965 on Bainbridge Island in Washington by three friends who improvised the game when they coudn't find the shuttlecock for a badminton court, experimenting with table tennis paddles and different types of balls, and by lowering the net.
There are conflicting accounts about where the name came from, with one version claiming it was because a player enjoyed hitting the ball in a way that would put his opponent "in a pickle."
---
Have a story tip? Email: dan.ferguson@langleyadvancetimes.com
Like us on Facebook and follow us on Twitter.