A team of 10 high school students from the Lower Mainland – including the St. Jean brothers of Langley – touched down in Texas today for a world robotics championship.
Willoughby's Noah St. Jean, a Grade 12 student from R.E. Mountain Secondary, and his kid brother, Jacob, are part of a community robotics team called #16267 Forces Unknown, and their work in recent years has garnered them accolades, awards, and now a chance to compete on the world robotics stage starting today (Tuesday, April 18) in Houston.
The team started as a school-based group of kids several years back. As some students moved to different schools and communities, the desire remained to keep working together – to keep building robots.
Their solution, create a community-based, versus school-based, team.
Now Forces Unknown consists of 10 high school students from Langley, Delta, Richmond, and Vancouver, who have been working for four years – their goal: to earn a chance at the worlds.
"And this year, we actually made it!" shared Noah, 17, who is a builder and backup driver with the team this season.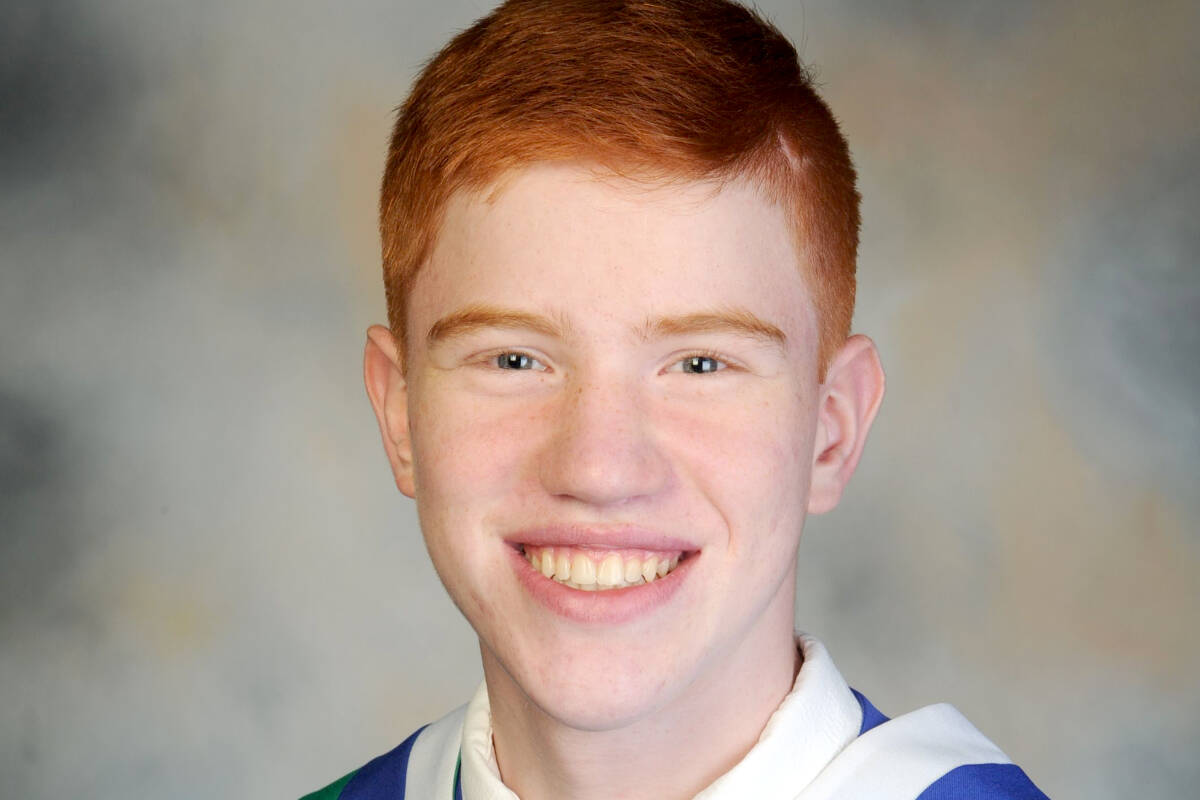 "This year, our team earned an invitation to compete at the world championships in Houston, Texas. There are only two teams going from B.C. (the other from Victoria)," he explained in the days leading up to their departure.
This B.C. team has been working together for the past four years in what is described as a "FIRST -inspires" league. FIRST is a global youth serving non-profit aimed at advancing science, technology, engineering, and math (STEM) education since 1989. It combines the rigor of STEM learning with the fun and excitement of traditional sports by encouraging students to compete in an energy-driven game and test the limits of performance, efficiency, and endurance to power innovations forward.
"Each year, we build a new robot to compete in the annual challenges, both locally and at the provincial level," St. Jean explained.
But, this time around, they did so well that they need extra help to go to the international championship. They've started a GoFundMe account aimed at raising $10,000 towards an almost $30,000 bill expected for all their travel expenses.
They leave for Texas today (Tuesday, April 18), with the competition running April 19 to 22.
"We've been out there fundraising like crazy. We've hosted spring break robotics camps for elementary school-aged children, and programming workshops for under-served groups (girls in STEM, low-income, refugees, newcomers and Indigenous peoples) through the CanCode government grant. We've also submitted a video to enter a WorkSafe contest for prize money, sold doughnuts outside of grocery stores, and are currently running bottle drives in our respective communities. Unfortunately, even with all of these efforts, we fear that we won't be able to earn enough money to cover our large travel bill," the team explained on its GoFundMe page.
Despite all their efforts, as of early this week – as they were expected to arrive in Houston – they were only a quarter of the way to that goal and pleading for more help.
"Any money you donate will go towards our airfare expenses and transport of our robot to the world championship," they said, noting hotel and airfare alone for the 10 kids and two coaches will cost more than $15,ooo, not to mention meals, registration fees, uniforms, pit display and signage, and transportation expenses.
"This year, we worked harder than ever before, going back to the drawing board mid-season to work on our robot design, and spent countless hours prototyping, testing, troubleshooting, and upgrading our robot," Noah and the team explained.
They overcame numerous challenges and went from barely being able to play matches at local scrimmages in December to becoming the captains of the Winning Alliance at the regional qualifier in January, and Finalist Alliance at the B.C. championship in February, then taking a second place inspire award that helped advance them to where they are now – at the worlds.
"We've come this far, please help us make it all the way and make this dream a reality!" added 14-year-old Jacob St. Jean, and others on the team. Jacob is a Grade 9 student at R.E. Mountain. Unlike his older brother, this is Jacob's first year with the robotics team, and said he's excited to see how things develop for him.
In the days leading up to the competition, as the local Forces Unknown crew applied a few last-minute upgrades to their robot – both on the hardware and programming fronts – they ran their last practice game then packed up the robot for transport.
"We are grateful for all the donations and the words of support we've received, so far," the team said, sharing a particularly meaningful message from BC Premier David Eby.
"I was playing LEGO with my kids the other day and thinking about students like you, who can turn piles of pieces into robots that can shoot hoops, maybe even better than me," Eby said.
"Your work inspires me, my kids, and many other British Columbians," he added, wishing them luck in the competition and thanking them for representing B.C. on the world stage.
"For many of you, this is just the beginning of an exciting career in science, technology, engineering, and math (STEM). We're seeing huge growth in the STEM fields right here in B.C., from video game design to data analysis in government… whatever your passion may be, I encourage you to pursue it and always stay curious. My kids and I can't wait to see the robots you make [for] this competition.
"Keep shooting for the moon," the premier concluded with a congratulations.
RELATED: Langley STEM students shine as recipients of prestigious scholarships
PAST WITH VIDEO: Robots smash each other at Langley Events Centre
.
---
Have a story tip? Email: news@langleyadvancetimes.com
Like us on Facebook and follow us on Twitter.

.