When Anneliese Riek talks about her three sons, her face lights up.
"I have good boys," smiled Anneliese.
"I'm very lucky," the proud mom told the Langley Advance Times on Saturday, May 27, while she was enjoying the warm weather outdoors with her oldest son, David, at The Village Langley. The residence for people with Alzheimers and memory issues provides intensive support for people with dementia in a gated community with cottages, shops, a cafe, and community centre.
Anneliese, a former Aldergrove resident, who will be 92 in August, was good-humoured about her own memory issues.
"Who am I? I don't know," she laughed.
"I'm happy."
David said his mother is doing well at The Village, where she has lived for three-and-a-half years.
"The facility is really good," he commented.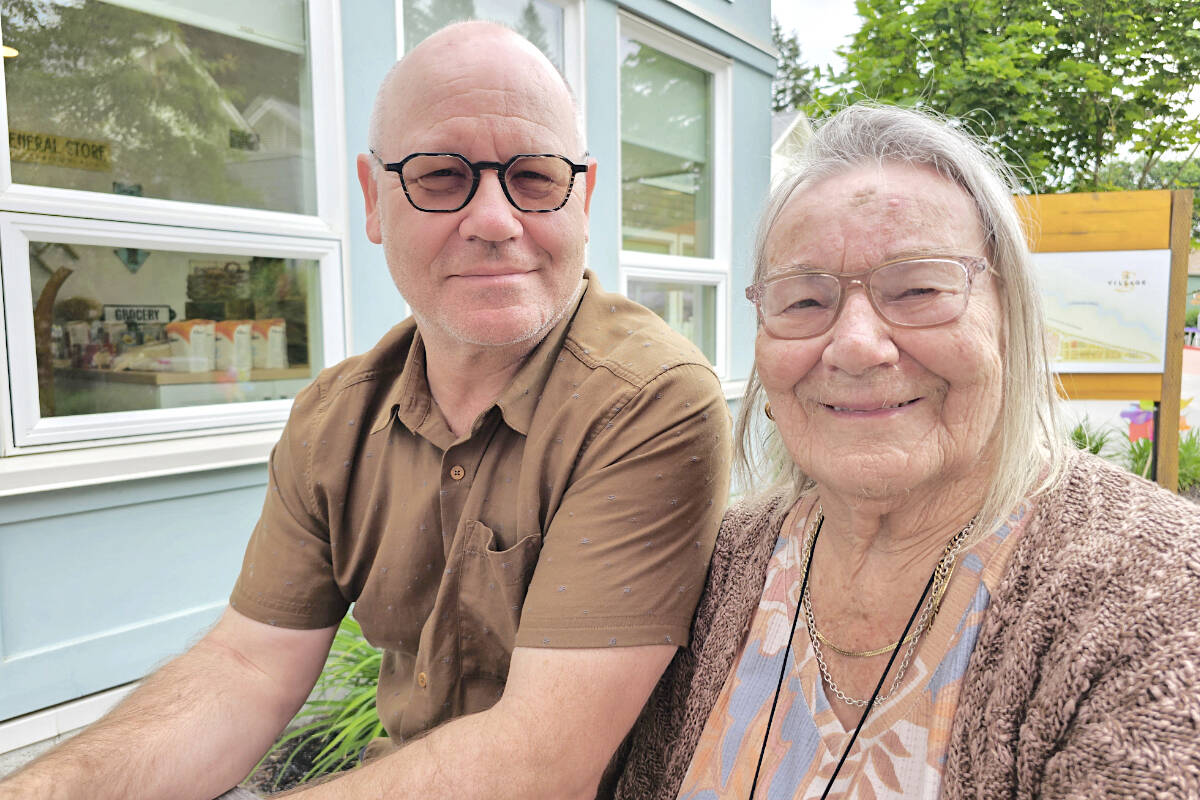 On Saturday, Anneliese looked on as about three dozen of her fellow village residents held their first-ever fundraising walk and raised $401 for the Alzheimer Socety of B.C., walking laps with staff and family members through the Brookswood complex.
READ ALSO: Former Langley school site becoming seniors complex for those with dementia
READ ALSO: VIDEO: Public given glimpse of new dementia village in Langley
The Village Langley's community relations manager Bonnie McDonald was beaming as she watched the walkers and their families smiling and laughing.
"It's going be probably two or three circuits of The Village," McDonald explained.
"This is a five-acre property. So it is quite a walk for our villagers."
"It's our very first walk and we're happy that all the families came out to join us," McDonald added.
"We're going to do this every year because it's something near and dear to our heart."
Victoria Wilson, support and education coordinator with the Alzheimer Society of B.C., said events like The Village Langley walk "raise awareness for our programs for dementia and research, as well as provide some support to the programs that we offer through the Alzheimer Society of BC."
Wilson said current estimates place the number of individuals living with dementia in B.C. at 85,000, "and of course, we expect that number to grow as the population continues to age, as well."
More pictures from the day can be viewed online at the Langley Advance Times Facebook page.
---
Have a story tip? Email: dan.ferguson@langleyadvancetimes.com
Like us on Facebook and follow us on Twitter.