One of Langley's newest apartment buildings has a story decades in the making.
Aspire, a mix of 148 market and below-market rental suites designed specifically for those age 55+, recently welcomed its first residents, with more moving in this fall.
Standing on land previously owned by the Langley Memorial Hospital Foundation, the Murrayville Rental Housing Limited Partnership purchased the property with the understanding that its use would help improve life in Langley and maintain core community wellness values.
The difference compared to other apartments? While Murrayville Rental Housing owns and manages the apartments, proceeds support Langley Memorial Hospital Foundation and in turn, health care for the community, explains Heather Scott, the Foundation's executive director.
A bold vision comes to fruition
Aspire is rooted in a bold vision that dates to the Foundation's founding in 1985, when that very first board of directors fundraised for and acquired the land.
"They understood that this land, located next to the hospital campus, held potential to support healthcare into the future," Scott says. "Three decades later, our current board and a very skilled sub-set of board members realized this vision by building Aspire."
Not only does the building provide much-needed rental housing for seniors, the money flowing back to the Foundation helps drive more funds into health care – a revenue source that will live on in perpetuity.
"The name Aspire was chosen because it reflects the vision of the original board and every board since," Scott says. "It is forward looking and bold. The word challenges us to continue to dream big, believing in possibility and pursuing the best for Langley.
"People who live in this building can feel proud in their contribution to the quality of our health care in Langley."
Additional revenue sources like that from Aspire help the Foundation build new health care spaces designed to meet the needs of Langley's growing population – projects like Langley Memorial's new and expanded Specialized Seniors Clinic and Foundry Langley, supporting local youth.
"I am still in awe of the board members who conceived of this and made it a reality," Scott reflects, pointing to the vast number of volunteer hours and sharing of expertise required to make it happen. "This was an amazing gift to the Foundation that will benefit the community for years to come."
READ MORE: Building community: Murrayville rental residence welcomes Langley seniors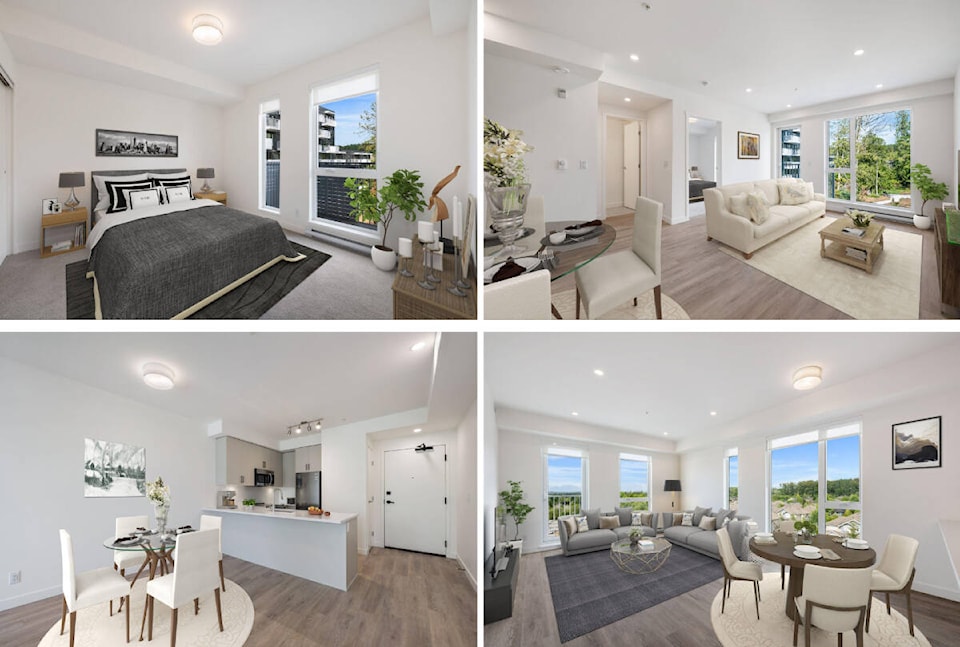 About Aspire
Conveniently located across from the Langley Memorial Hospital, the bright, modern apartments were designed from the start as thoughtfully built spaces where seniors would enjoy living. The one- and two-bedroom suites, some with dens, feature well-appointed kitchens with stainless appliances and quartz countertops, in-suite laundry and spacious decks.
Included are some accessible suites, and others that are adaptable, and cats and small dogs are welcome. In addition to a resident building manager, Aspire features inviting common areas, including a meeting space with full kitchen, theatre, games room, rooftop barbecue patio and 24-hour fitness room, plus a fully furnished guest suite.
Those interested in Aspire are invited to fill out the questionnaire here or call Allison at 778-366-4067 to arrange a personal tour.
Learn more about the Foundation at lmhfoundation.com