The first in-person Coldest Night Of The Year walk in Langley since 2020 saw 182 walkers, 22 teams and 28 volunteers turn out on a frigid Saturday, Feb. 25, with temperatures at the freezing mark, to walk through Langley City and raise funds to help the local Gateway of Hope assist the homeless.
Members of both Langley Township and City councils were on hand.
Before the walk got underway, Langley City mayor Nathan Pachal noted the people gathered at the Gateway of Hope shelter were part of more than 10,000 participating across Canada.
"Thank you for the spirit of community you are showing here tonight," Pachal said.
Also present was acting Township of Langley Mayor Margaret Kunst, who welcomed the return of the in-person version of what she described as "such a great event."
"It was probably truly the coldest night of the year," Kunst commented.
Proceeds from the Coldest Night of the Year benefit the Salvation Army Gateway of Hope, which operates an emergency shelter, and provides meals along with transitional housing and family services.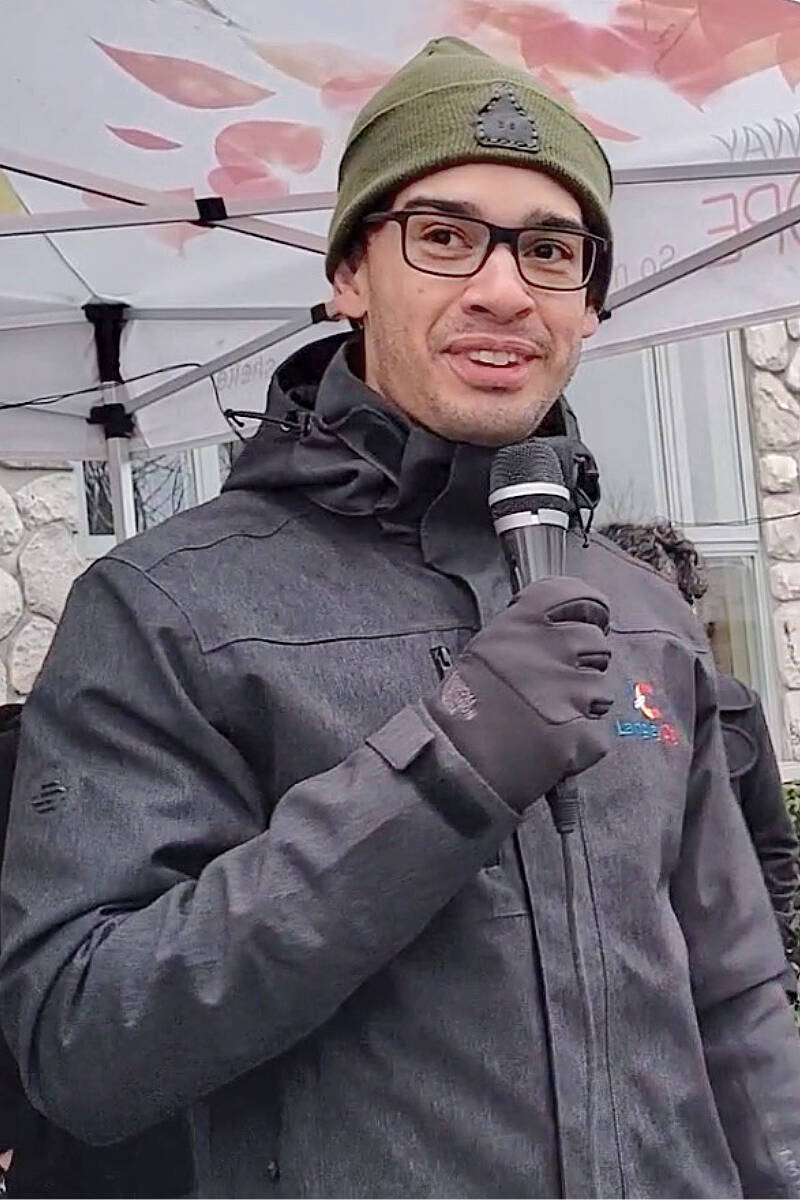 As of Monday, the Langley event had raised raised $34,634, or 86 per cent of its $40,000 goal.
It was an increase from the virtual event last year when 133 walkers in 22 Langley teams raised close to $30,000.
Among the teamsthis year, the largest was the 56-member Living Waters Church in Langley, which raised the most, $7,355. Among individual walkers, Michael Dreyer, of HomeLife Benchmark Realtors was the largest contributor, at $2,885.
Several participants were sporting CNOY Toques, awarded to participants who meet their modest, age-specific minimum fundraising amounts of $75 for those 17 and younger and $150 for those 18 and older.
More photos from the walk can be seen online at the Langley Advance Times Facebook page.
Since 2011, the Coldest Night of the Year has raised over $57,000,000 across Canada in 166 communities.
READ ALSO: A 10-point plan to tackle homelessness in Langley has support from all three levels of government
READ ALSO: Formerly homeless face evictions in Langley as COVID restrictions ease
---
Have a story tip? Email: dan.ferguson@langleyadvancetimes.com
Like us on Facebook and follow us on Twitter.