Two wins in two consecutive weeks marked a triumphant return to Thunderbird Show Park (tbird) this season by Aldergrove's Kassidy Keith and longtime partner Havana, who swept the two Sunday Grand Prix events.
At the 2023 April season opener of tbird's 50th anniversary show season, the pair won the $10,000 Maui Jim Grand Prix 1.40m on April 23, then won a second time by taking the April 30 $10,000 tbird Grand Prix 1.40m at the spring festival.
READ ALSO: VIDEO: Aldergrove's Kassidy Keith makes a victorious return to Thunderbird Show Park
For Keith, it was a return to very familiar territory, one with fond memories; of riding ponies at tbird when she was a little kid, of securing her first Fédération Equestre Internationale (FEI) ranking class with a win at tbird, and taking the MarBill Hill U25 series at the Langley equestrian venue last year.
READ ALSO: Aldergrove's Kassidy Keith rides to victory in her first U25 event at tbird
Aldergrove-based Keepsake Farms, where Keith rides, trains, and coaches with her mother, Cheryl Keith, is just minutes away from tbird.
Keith was 18 and Havana was four when they first met, and the pair have grown up together.
"I started jumping very small with her," Keith, now 25, recalled.
Over time, the two have gone from two-star to five-star events.
"We've just been working up the ranks," Keith commented.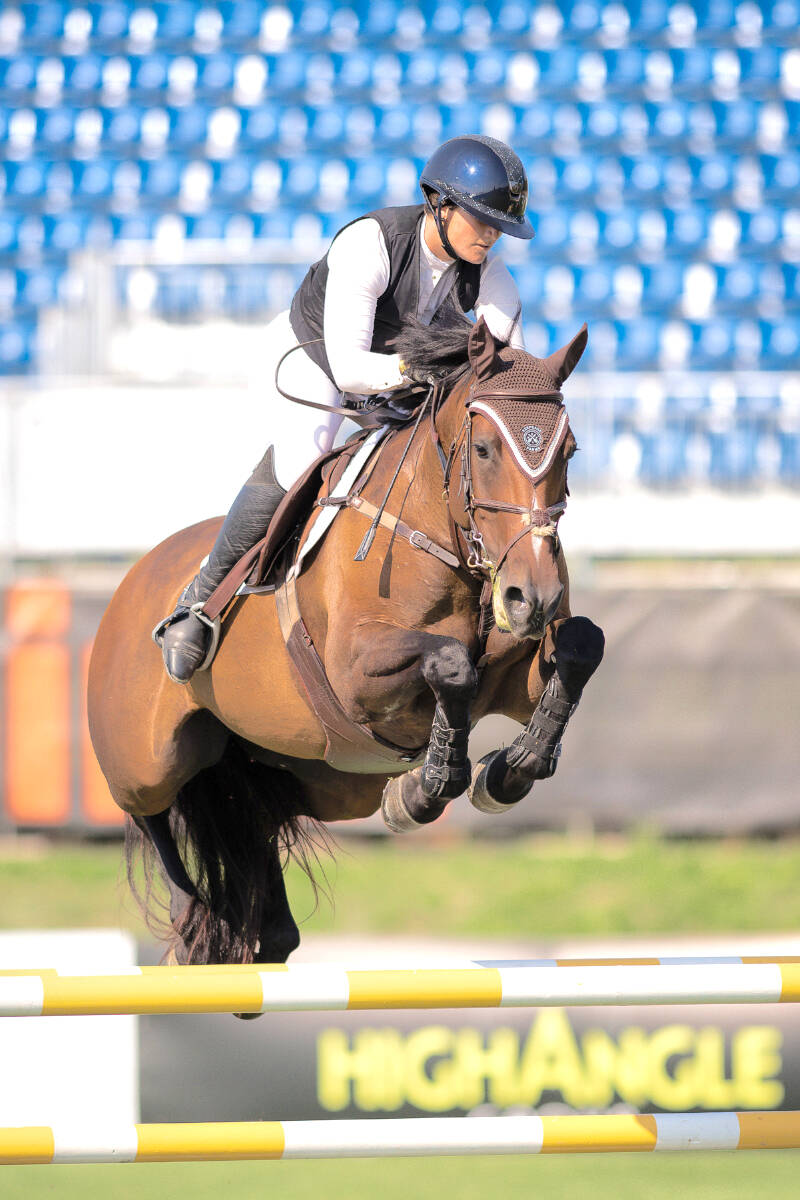 Havana, a Dutch Warmblood mare, is known for her high jumps – clearing the obstacles with plenty of room to spare.
Through the years, Keith has observed, Havana has become smoother in the turns, and doesn't jump quite as high, though she still likes to have room below her when she clears an obstacle.
"She doesn't like hitting the rail," Keith told the Langley Advance Times. "She's very careful."
Four years ago, when the six-year-old Havana was pregnant, the mare continued to jump high, and kept jumping as long as she could safely compete, before taking time off to give birth to her foal, Sabrina.
A few years after that, Havana and Keith won the $36,900 CSI two star tbird 1.45m, the biggest win by the pair so far.
READ ALSO: Langley Thunderbird Show Park rated best in Canada for encouraging young talent
Keith was a Thunderbird scholar in 2015, a beneficiary of the George and Dianne Tidball Legacy Foundation scholarship, which aims to give young people access to the sport.
Thunderbird scholars have their tbird stabling and show fees covered for the year as well as other items such as VIP passes, riding clothes, signature stable guards, and other tbird promotional gear.
At the time, Keith said the coverage of the extra costs was a huge help at a time when she was ready to up her competitive game.
A fund like the George and Dianne Tidball Legacy Foundation is very important to the sport because it allows juniors with limited funds to be able to show at tbird and gives them a head start to a career path in the sport, Keith observed.
Keith takes pride in the fact that she has had to work hard to get where she is.
"My family never had much money," Keith said. "I had to prove myself. I wasn't pampered."
Her accomplishments include being named Canadian Junior Equestrian of the Year, winning the B.C. Hunter/Jumper sportsmanship award, and receiving the Michael Nyuis scholarship – which provides young riders with financial support to lessen the burden of entry and show fees – in 2017 and 2022. It honours the memory of Nyuis, who worked on the ring crew at tbird.
Keith's goal this season is to qualify to ride for Canada, something that will require more hard work, and more wins, to move up the ranks.
"I would say it's progressing in the right direction," Keith remarked. "The next couple of weeks will be crucial."
The Nations Cup is happening on Sunday, June 4, with activities from 11 a.m. to 5 p.m. at tbird.
On Friday, June 2, competitions run 10 a.m. to 4 p.m.
The Saturday schedule runs from 10 a.m. to 5 p.m.
And Sunday's big $400,000 Longines FEI Jumping Nations Cup is from 2 to 4 p.m. with gates opening at 1 p.m.
General admission for the Nations Cup is $10 per person, while children five and younger are admitted free.
Spectator tickets for the Nations Cup can be bought online at tbird.ca.
The public is asked to enter the gates at 6975 248th St.
---
Have a story tip? Email: dan.ferguson@langleyadvancetimes.com
Like us on Facebook and follow us on Twitter.